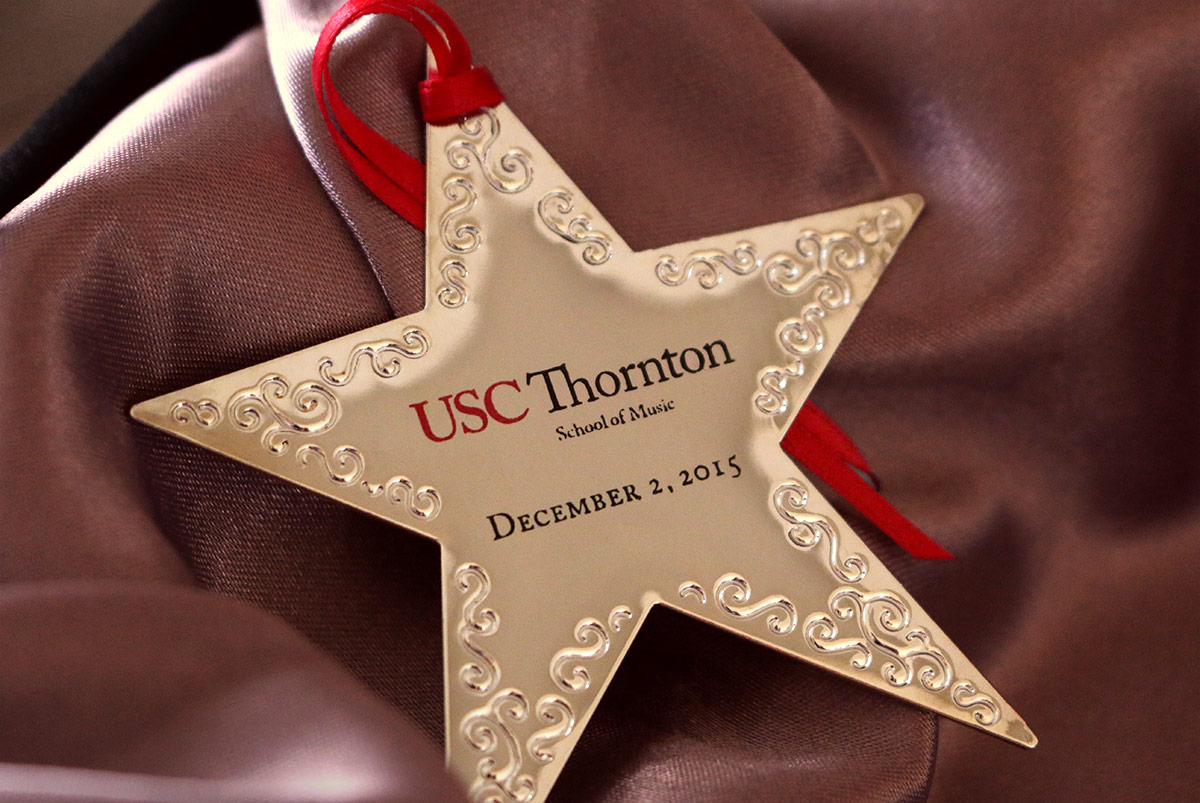 Our sincere thanks to everyone who joined us at the Support a Rising Star scholarship fundraiser, which generated substantial support for Thornton students. If you were unable to attend this dazzling event, you missed 125 singers and instrumentalists ringing in the season with carols and songs in an evening of pageantry.
Gala attendees were given the opportunity to honor someone special with limited edition USC Thornton School of Music 2015 commemorative silver stars. These elegant ornaments were displayed during the event and bestowed to recipients with a special "in honor of" card at the end of the concert.
A limited number of these exclusive stars are available for those who were unable to attend the concert. The elegant keepsakes are a meaningful holiday gift in their exquisite beauty and their significance to student success. Your purchase of one or more stars will allow us to expand this gift-giving opportunity to all friends of the USC Thornton School of Music.
Place your order today and your star(s) will be promptly mailed to you with ample holiday time to enjoy them in your own home or gift them to others. You'll receive one star for your $25 donation or five stars for your $100 donation. Packaged in an elegant, silver gift box, these cherished tokens make an impressive gesture of generosity to all who appreciate the joy that music brings to the holiday season!
CONTACT
---
To purchase one or more stars, please email music.advancement@usc.edu or call (213) 821-1664.