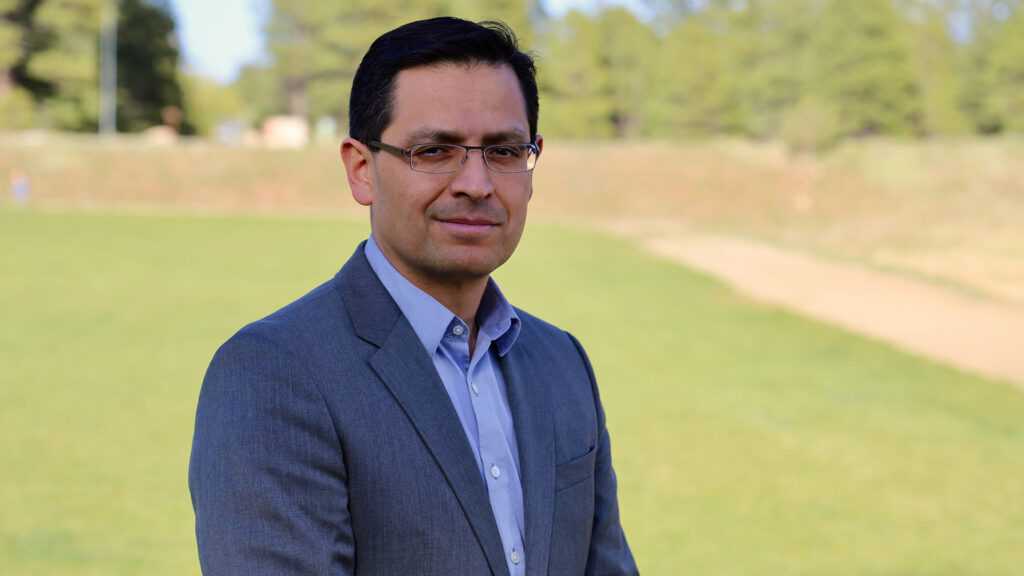 As part of a new series this spring, USC Thornton welcomes León F. García Corona, new assistant professor of musicology.
---
León F. García Corona is a music scholar whose work focuses on the intersections between music, race and social justice in Mexico and among its diasporic communities in the United States. He is the co-editor and a contributor of Voices of the Field: Pathways in Public Ethnomusicology (Oxford University Press), in which he and other contributors explore public engagement in ethnomusicology.
García Corona received his doctoral degree in ethnomusicology from the University of California, Los Angeles. He previously worked as a producer and education specialist for the Smithsonian Institution, where he founded Folkways Magazine and produced dozens of featured articles and educational initiatives, including the award-winning jazz educational website. His scholarship has been published by Oxford University Press, Cambridge University Press, Latin American Music Review, American Music, the Canadian Journal of Latin American and Caribbean Studies and the Smithsonian Institution.
Adam Knight Gilbert, director of the Thornton Early Music program and a professor in the musicology and early music programs, said García Corona – a scholar with a wide range of expertise – will bring to Thornton "much-needed representation of Latin American musical traditions."
"I am especially excited about León joining our faculty because musical performance is such an integral aspect of his research, teaching and spirit. Every time I have spoken with León, he has taken his guitar or vihuela off of the wall to demonstrate something by playing and singing," Gilbert said. "I suspect that by the end of his first week in class, everyone will be singing and playing along."
"I'm thrilled to be part of the Thornton School of Music, a music program that is not only aware of the shifting educational paradigms in music but actively leading that change by example," García Corona said.
García Corona is currently working on a monograph, Enamored Voices: Music, Migration and Social Struggle in Close Harmony, where he explores close harmony singing in the United States and Mexico and the ways it intersects with issues of race, migration and cultural membership.
---
The New Cohort
As part of the series, here are more recently announced faculty of USC Thornton.
Candice D. Mattio
Candice D. Mattio joins the faculty as an assistant professor of music teaching and learning. Her research focuses on the intersections of musical creativity, social issues in contemporary and popular music education and technology-based music teaching and learning contexts. Before joining the Thornton faculty, she was an assistant professor and coordinator of music education at Florida International University and previously was chair of fine arts and taught secondary general music, electronic music, studio production and popular music ensembles in Chicago public schools.
Seth Parker Woods
Cellist Dr. Seth Parker Woods joins the faculty as an assistant professor of practice, string chamber music and cello. A recipient of the 2022 Chamber Music America Michael Jaffee Visionary Award and hailed by The Guardian as "a cellist of power and grace" who possesses "mature artistry and willingness to go to the brink," Woods will direct the Thornton Strings Department's chamber music program while teaching cello.