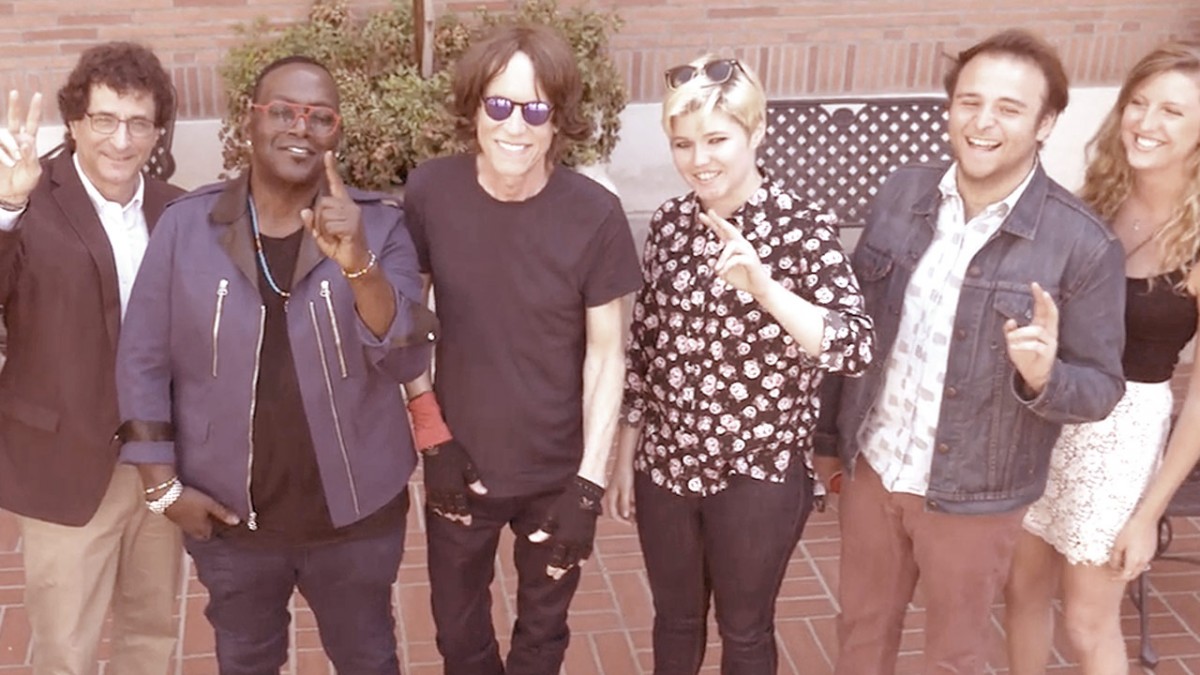 Mentorship – It's all about who you know
Hear our students and board members talk about what it means to form lasting and fruitful mentor/mentee relationships.
The USC Thornton Board of Councilors isn't just a group of seasoned arts professionals – it's also a gathering of creative mentors to students across the school's Classical and Contemporary disciplines. Our innovative Mentorship Program brings members of the Board of Councilors together with exceptional students to offer career guidance, music industry insight, artistic motivation and even friendship.
In this video, we explore this extraordinary platform for personal and professional development through the voices of our students and board members. The opportunity for students to make connections with creative pioneers including, among others, producer Randy Jackson; songwriters Glen Ballard and Randy Newman; Grant Gershon, artistic director of the Los Angeles Master Chorale; and Gail Samuel, executive director of the Los Angeles Philharmonic Association, is yet another example of the unparalleled relationship between USC Thornton and the Los Angeles arts community.
Never miss a story
Subscribe to USC Thornton's e-newsletter
Subscribe