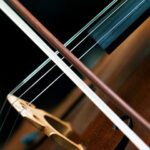 June 29, 2017
Chip Rosenbloom is a proud member of the USC Thornton Board of Councilors and a champion for music education and the arts as a whole. He is proud to serve as an ambassador for the USC Thornton School of Music. Please check back for updated biographical information, as this page is still being developed.
---
June 29, 2017
Henry Choi is the co-founder of Matiere, an emerging men's fashion brand that reflects his passion for music and travel in its contemporary designs. In recognition of his garment and textiles expertise, Choi was recently initiated into the Council of Fashion Designers of America (CFDA), a not-for-profit trade association whose membership is comprised of more than… Continue reading Henry Choi
---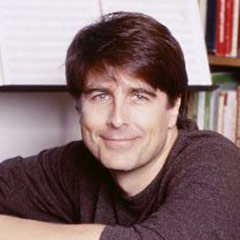 February 22, 2016
KUSC host Jim Svejda recently sat down for an interview with noted film composer and USC Thornton Board of Councilors member Thomas Newman, who has received his 13th Academy Award nomination for his score for the 2015 film "Bridge of Spies." In the interview, which has been released as a podcast on the KUSC website,… Continue reading Oscar-Nominated composer Thomas Newman interviewed by KUSC
---
August 11, 2015
close
---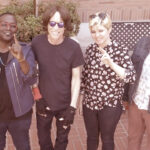 August 11, 2015
The USC Thornton Board of Councilors isn't just a group of seasoned arts professionals – it's also a gathering of creative mentors to students across the school's Classical and Contemporary disciplines.
---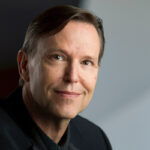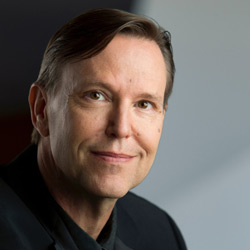 April 24, 2015
USC Thornton alumnus and Board of Councilors member Grant Gershon ('85, piano) was recently honored by Chorus America with the 2015 Louis Botto Award for Innovative Action and Entrepreneurial Zeal. Gershon is Artistic Director of the Los Angeles Master Chorale and has directed more than 100 performances at the Walt Disney Concert Hall during his… Continue reading Grant Gershon receives Chorus America award
---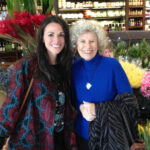 March 31, 2015
Thornton's Board of Councilors Mentorship Program has lasting influence on students like Alison Maggart and alums like Carlos Rafael Rivera who developed friendships with BOC members MaryAnn Bonino and Randy Newman.
---
March 24, 2015
The USC Thornton Alumni Association and Board of Councilors recently presented an interactive career panel for aspiring music industry professionals. Moderated by musician and producer Randy Jackson, the panel of industry veterans and members of the USC Thornton Board of Councilors offered Thornton students insight and advice about pursuing careers in artist management, music licensing… Continue reading Members of the USC Thornton Board of Councilors offer career advice for aspiring professionals
---
November 21, 2014
The son of a cattle buyer, Tom Beckmen spent his childhood working on a local ranch outside of Chicago, gathering onions and picking tomatoes. This early experience helped him to develop a connection with the land and expertise as a hands-on farmer. Raised with an extensive understanding of agriculture, he put himself through college by… Continue reading Tom Beckmen
---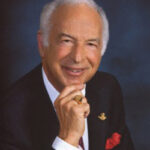 July 3, 2014
Eric Small believes in giving back to his community. Currently, he is on the board of the USC Doheny Eye Institute and is a member of the board of trustees of Saint John's Health Center in Santa Monica, the LA Opera and Pepperdine University. He serves on the board of the National Multiple Sclerosis Society,… Continue reading Eric Small
---