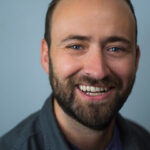 July 12, 2021
Jake Cassman, a Master's student in USC Thornton's Community Music program, has produced a new podcast on improvisation and creativity.
---
May 15, 2020
As we celebrate the Class of 2020 online, our faculty and staff join in with messages of pride and best wishes for this accomplished and determined class of students.
---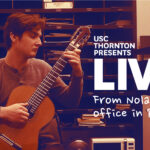 March 16, 2020
Live concerts have been canceled, but the show must go on. We offer the first in a series of performances by USC Thornton students, live from wherever they may be.
---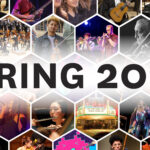 January 17, 2020
The Spring 2020 semester at USC Thornton brings with it an impressively packed calendar of events. Take a look at just a few of the many events in store, and join us for a memorable season of performances.
---
May 9, 2018
The 2018 valedictorian has helped spread the joy of music through USC Thornton's Community Engagement Programs.
---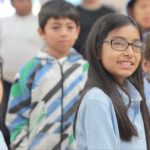 March 15, 2018
The emerging field of community music champions music as an agent for positive change in nontraditional settings, from after-school programs to music education for seniors.
---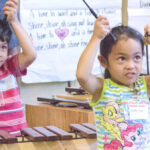 March 14, 2018
USC Thornton alumna Catherine Cooper launched a music education program for underprivileged students in central California.
---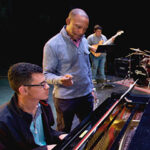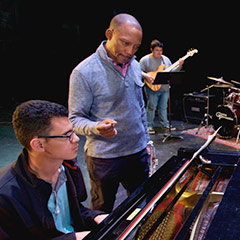 January 10, 2018
Trojan Family Magazine recently put a spotlight on arts education in Los Angeles, as championed by a number of USC educators, including USC Thornton faculty and alumni. The article, "The Trojans Bringing Arts Education Back to Kids and Schools," points to Peter Webster, Thornton's Scholar-in-Residence and Vice Dean of Division of Scholarly & Professional Studies,… Continue reading "Trojan Family Magazine" explores the cutting-edge work of Thornton music educators
---
December 1, 2017
Peter Webster, scholar in residence in the department of Music Teaching and Learning, reflects on the school's bold plan to transform music education.
---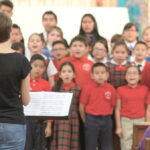 November 15, 2017
The choir festival is the culminating project for elementary school students who are part of the USC Thornton Community Engagement Program.
---