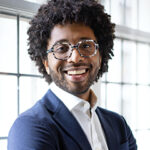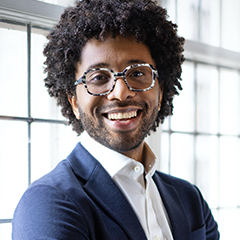 April 11, 2022
As part of a new series this spring, USC Thornton is introducing a number of exceptional new faculty members at the school. Acclaimed cellist Dr. Seth Parker Woods joins the faculty as an assistant professor of practice, string chamber music and cello. A recipient of the 2022 Chamber Music America Michael Jaffee Visionary Award and hailed by The Guardian as "a cellist of power and grace" who possesses "mature artistry and… Continue reading Meet the new faculty: Seth Parker Woods
---
March 29, 2022
USC Thornton alumni, including flutist Gina Luciani (MM '13), pianist Elise Solberg ('18), viola player Karoline Menezes (MM '15, GCRT '17) and tubist India Anderson ('21), joined Beyoncé for her performance of the Oscar-nominated song "Be Alive" from the film King Richard for the 2022 Oscars. Menezes and Luciani also performed with Billie Eilish and… Continue reading Thornton alumni perform with Beyoncé and Billie Eilish for the Oscars
---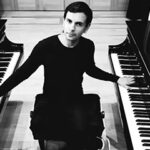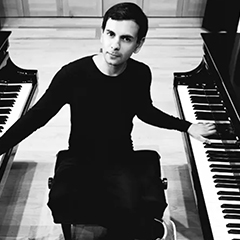 February 7, 2022
Vijay Venkatesh ('17), an alumnus of the USC Thornton Keyboard Studies Department, was recently a guest on The Playful Musician podcast. During his conversation with host Steve Davidson, he spoke about the importance of channeling life experiences into his performances. "Channeling life experiences into a piece of music is also paramount to releasing its character.… Continue reading Vijay Venkatesh talks the importance of channeling life experience into his playing on The Playful Musician podcast
---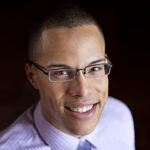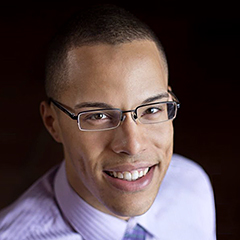 January 14, 2022
Classical pianist and keyboard studies doctoral student Lenny Hayes will give a livestreamed performance Saturday, Jan. 15 at 2 p.m. as part of the Santa Monica Symphony's Virtual Martin Luther King Jr. Holiday Concert. The event also features a question-and-answer session with Hayes and Darlene Evans, chair of The Reverend Dr. Martin Luther King Jr.… Continue reading Lenny Hayes performs virtual concert as part of Martin Luther King Jr. Day celebration
---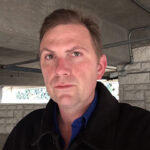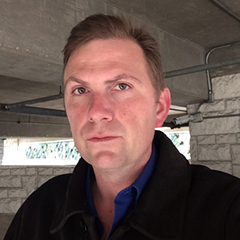 January 11, 2022
Piano performance alum and composer Matthew Mason (MM '02) will premiere a piano concerto, "Rhapsody on a Theme of Paganini," with the Glacier Symphony Orchestra on February 19 and 20. Pianist and fellow Thornton alum Roger Wright will perform as soloist. The 22-minute piano concerto is a unique take on Sergei Rachmaninoff's composition of the… Continue reading Matthew Mason premieres piano concerto with Glacier Symphony Orchestra
---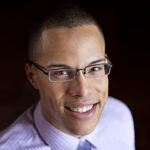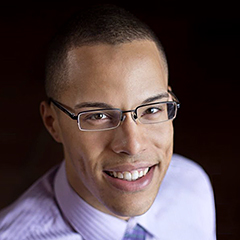 December 8, 2021
Classical pianist and keyboard studies doctoral student Lenny Hayes received first prize in the 2021 Los Angeles Korean-American Musicians' Association (LAKMA) Scholarship Competition. The scholarship is awarded annually to college students who are majoring in music. As one of the winners, Hayes will be performing the first movement of the Price concerto with the LAKMA… Continue reading Lenny Hayes receives top prize at Los Angeles Korean-American Musicians' Association's 2021 Scholarship Competition
---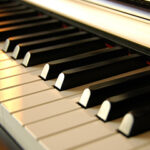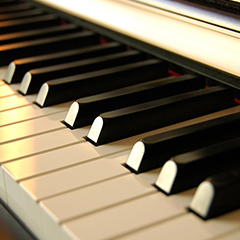 October 28, 2021
Rixiang Huang and Barry Tan, DMA candidates in the Keyboard Studies program, each recently took home top honors at international piano competitions.
---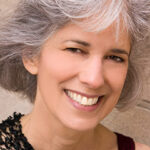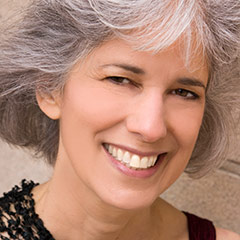 October 14, 2021
Antoinette Perry, a faculty member in the USC Thornton Keyboard Studies Program, was honored as the 2021 recipient of the California Association of Professional Music Teachers (CAPMT) Lifetime Achievement Award.
---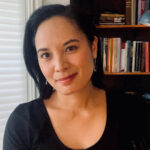 October 1, 2021
The Toronto Mendelssohn Choir has named USC Thornton alum Irene Gregorio (DMA '12) as its new collaborative pianist.
---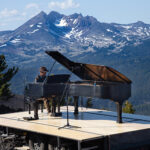 August 30, 2021
Hunter Noack (BM '11) a Keyboard Studies alum, has created an outdoor concert series as a way to both familiarize nature lovers with classical music and introduce classical music lovers to the great outdoors.
---