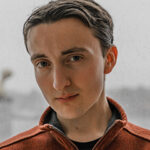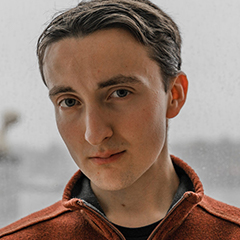 August 20, 2021
Ethan Chilton ('20), a Jazz Studies alum and current Master's student, released his first full-length album, "The Planets."
---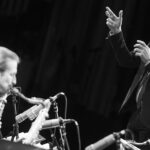 January 22, 2019
Bob Mintzer called on the USC Thornton Jazz Orchestra for a high-profile performance to close the JEN Conference, and the ensemble delivered.
---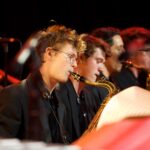 January 10, 2019
The USC Thornton Jazz Orchestra is set to close the 2019 Jazz Education Network (JEN) Conference on Saturday, January 12. The JEN Conference brings together jazz beginners and experts to celebrate the genre and to join together in keeping the love and education of jazz alive. Bob Mintzer, Thornton's Bowen H. "Buzz" and Barbara M.… Continue reading USC Thornton Jazz Orchestra to perform with New York Voices at 2019 JEN Conference
---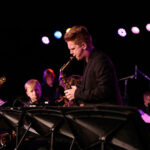 April 30, 2015
On April 16 & 17, USC Thornton celebrated the launch of the Musician's Wellness Initiative with performances and symposiums on hearing wellness and vocal health.
---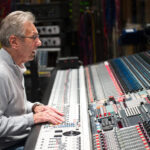 March 25, 2015
On a Saturday in February, legendary recording engineer and record producer Al Schmitt sat at the massive mixing board in Studio A at Capitol Records in Hollywood to record with students from the USC Thornton School of Music.
---
February 19, 2014
close
---
February 19, 2014
close
---
February 18, 2014
close
---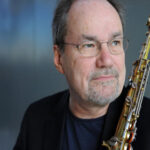 December 10, 2013
Students, parents and faculty walked downstairs to the underground bar and performance venue underneath the USC Ronald Tutor Campus Center on Nov. 4th. The Tommy's Place stage was set for the Thornton Jazz Orchestra (TJO) to play, except this show would feature a special guest: Lennart Aberg. Aberg is a Swedish jazz musician, composer and… Continue reading Thornton Jazz Orchestra welcomes guest musician Lennart Aberg
---
September 15, 2013
---