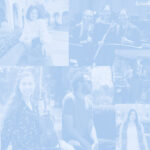 May 5, 2022
As USC Thornton commences the spring 2022 semester, graduating seniors look back at their time as Thornton Ambassadors.
---
April 21, 2022
Robert Cutietta is stepping down as dean of the USC Thornton School of Music after 20 years of inspired service, and we look back on the school's legacy of innovation.
---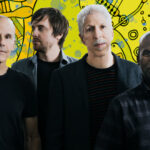 March 24, 2022
April's live events at USC Thornton start off with a bang when GRAMMY Award-winning jazz group Yellowjackets performs with USC Thornton Winds on April 1.
---
March 23, 2022
USC Thornton collaborated with University of The Arts Helsinki's Sibelius Academy to create production that will premiere at the USC Bing Theatre.
---
March 16, 2022
In recognition of Women's History Month, USC Thornton honors the talents, accomplishments and experiences of its female students, alumni, faculty and staff.
---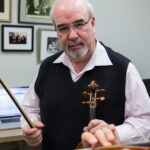 March 10, 2022
Glenn Dicterow and Elizabeth Hynes are recognized with prestigious endowed faculty positions at USC Thornton.
---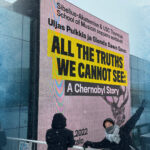 February 10, 2022
Join baritone and USC Thornton master's student Lorenzo Zapata each week as he chronicles the staging of "All the Truths We Cannot See: A Chernobyl Story," the new opera created in partnership between the USC Thornton School of Music and Uniarts Helsinki's Sibelius Academy.
---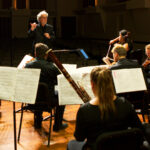 February 3, 2022
Thornton ushers in the spring semester with a variety of events and performances that are open to in-person, limited capacity audiences.
---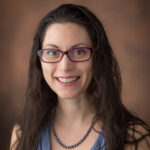 February 1, 2022
Vocal arts alum Dr. Reyna Gordon (BM '01) has been promoted to associate professor and awarded tenure in the Vanderbilt University Medical Center Department of Otolaryngology – Head & Neck Surgery. Gordon currently serves as one of the co-directors of the Vanderbilt Music Cognition Lab, where she leads an interdisciplinary research program focused on musicality… Continue reading Reyna Gordon promoted to associate professor at Vanderbilt University Medical Center
---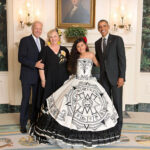 November 15, 2021
Alondra Santos, a sophomore in the USC Thornton Vocal Arts program, was recently featured in a Daily Trojan article discussing her background as a mariachi performer and its influence on her artistry as a singer-songwriter. The piece also explores the close student-mentor relationship that Santos has established with vocals arts & opera faculty member Elizabeth… Continue reading Alondra Santos featured in Daily Trojan
---