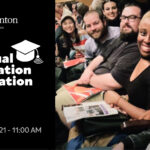 May 13, 2021
Celebrating the Class of 2021 with a video slideshow of candid photos sent by students.
---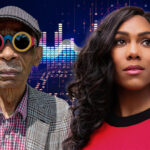 May 5, 2021
This year, USC Thornton launched a new fund to bring voices of underrepresented, historically marginalized groups to Thornton classes.
---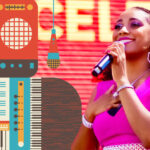 April 27, 2021
Innovators and entrepreneurs create their own path with USC's Arts Leadership program, a graduate program that redefines how we think about and practice arts leadership in the 21st century.
---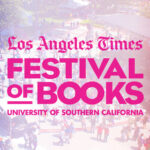 April 15, 2021
Beginning on Saturday, April 17, the Los Angeles Times Festival of Books has moved online with a week-long schedule of events. At 4:00 pm on Sunday, April 18, The festival presents Music, Money and Mindfulness, a panel discussion exploring the art and impact of music from multiple angles, including the relationship between music and mindfulness… Continue reading USC Thornton faculty featured at Los Angeles Times Festival of Books
---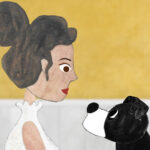 March 17, 2021
New Opera West, a nonprofit opera company co-founded by Vocal Arts doctoral student Emily Thebaut and Composition faculty member Mark Weiser, recently released "Pepito." The animated dog opera written by Nicolas Lell Benavides, a doctoral student in the Composition program, is currently streaming on Vimeo. The work was animated by Esperanza Guevara, Connor Jacobs, and… Continue reading New Opera West releases animated opera short
---
March 11, 2021
Spring is almost here, and USC Thornton's virtual stage, Thornton/LIVE, is set to begin anew with weekly events starting next week.
---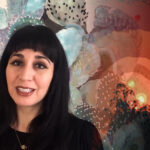 March 4, 2021
Doctoral student Leaha Maria Villarreal describes how an online collaboration encouraged her to reimagine the composition process. 
---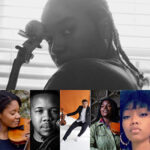 February 24, 2021
This weekend, Musical Theatre students present a student-produced film that explores the legacy of enslavement, while graduate certificate student and Los Angeles Orchestra Fellow Jay Julio Laureta's ensemble, Sound Off! Music for Bail, presents a virtual concert and fundraiser for a national bail fund. On Friday, Feb. 26 at 5:00 pm (PST), students in USC's… Continue reading Musical Theatre students and Sound Off! Music for Bail present events this weekend
---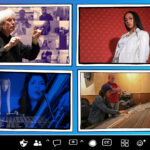 January 7, 2021
Take a look back at some of our favorite stories from the summer and fall of 2020, a celebration of what is possible through the resiliency of our exceptional artists and scholars.
---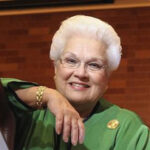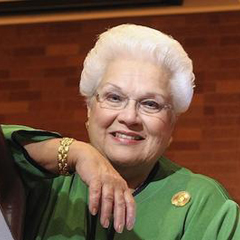 January 5, 2021
USC Thornton alumna Marilyn Horne was recently announced as one of the Recording Academy's 2021 Lifetime Achievement Award honorees. Horne is widely celebrated as one of the world's most renowned opera singers. Her decades-spanning career has earned her four GRAMMY Awards and 15 nominations, as well as a 1992 National Medal of Arts and numerous… Continue reading Marilyn Horne to receive Recording Academy's Lifetime Achievement Award
---