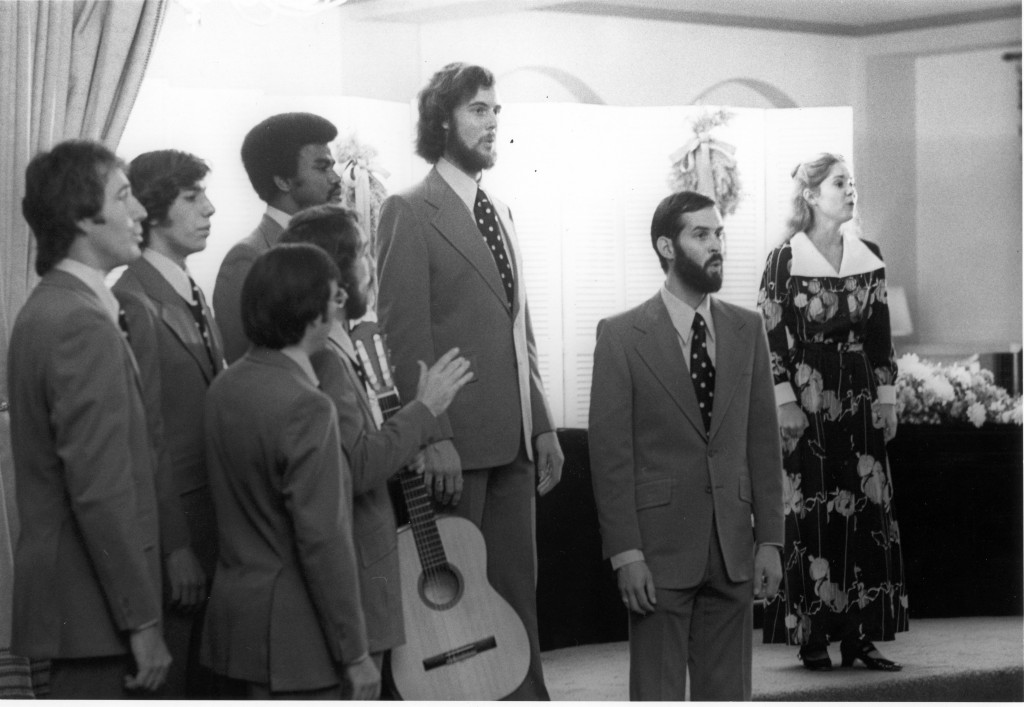 To celebrate the USC Thornton Chamber Singers' upcoming concert, we've uncovered this snapshot of the ensemble from 1971! (Yes, that's current Composition Department Chair Donald Crockett with the guitar!)
USC Thornton Chamber Singers have remained a constant presence at the school since first forming in 1939. Initially called the 'Madrigal Singers,' the group was first directed by Max T. Krone — a professor of music education, composition and choral music, as well as the dean of USC's former Institute of the Arts, which housed the university's music programs from 1946 until 1951. In 1942, Krone brought Dr. Charles C. Hirt, then the director of the Glendale High School choirs and a USC alumnus, to the school as both a lecturer and as Director of Choral Organizations. Hirt later established and became chair of the Choral and Sacred Music department.
On Friday, October 24, the USC Thornton Chamber Singers, conducted by Jo-Michael Scheibe, presents "Chiaroscuro" –  an evening of varied music hosted in conjunction with the USC Thornton Concert Choir, conducted by Cristian Grases, including works by Claudio Monteverdi, Johannes Brahms, and more. More information can be found on the USC Thornton events calendar.