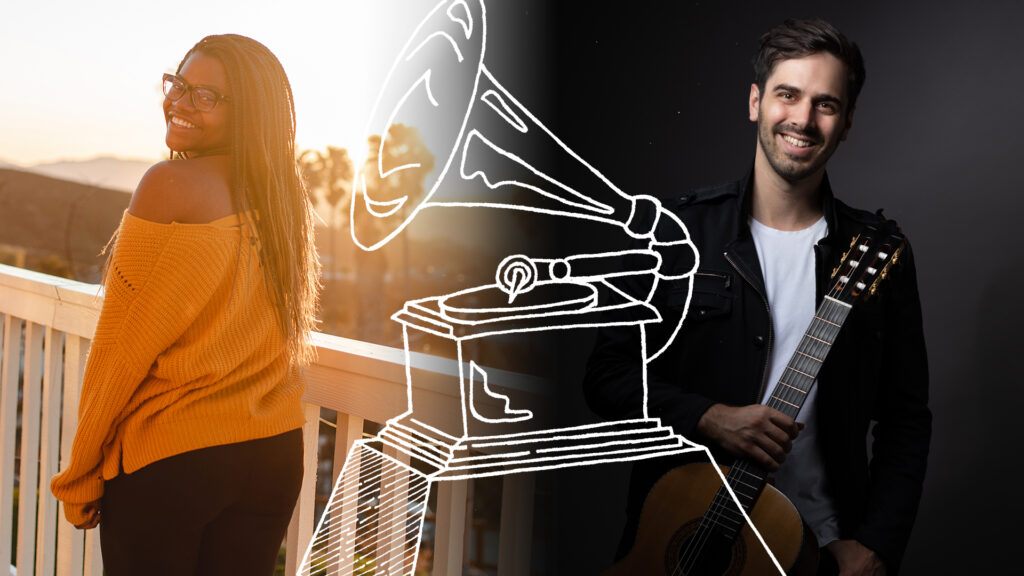 Recent alumni Tehillah Alphonso and Mak Grgić receive their first nominations, along with nominations for alumni and faculty from across the school.
USC Thornton artists, including both faculty and alumni, received nominations across multiple categories for the 64th GRAMMY Awards, which will air on CBS on Monday, Jan. 31. Two recent alumni, Tehillah Alphonso (BM '20) and Mak Grgić (MM '12, DMA '16, GCRT '20), received their first nominations.
Alphonso, who graduated from the Thornton Popular Music program, was nominated for Best Arrangement, Instruments and Vocals for "A Change Is Gonna Come," performed by Tonality, the celebrated choral ensemble founded by alum Alexander Lloyd Blake (DMA '19). Classical guitarist Mak Grgić, who earned three degrees at Thornton, was nominated for Best Classical Instrumental Solo for Mak|Bach.
What follows is a highlight of the many nominations received this year by Thornton alumni and faculty:
In addition to Alphonso's nomination for Best Arrangement, Instruments and Vocals, USC Thornton Jazz Studies Department faculty member Vince Mendoza was also nominated for To The Edge Of Longing (Edit Version) with the Czech National Symphony Orchestra and Julia Bullock.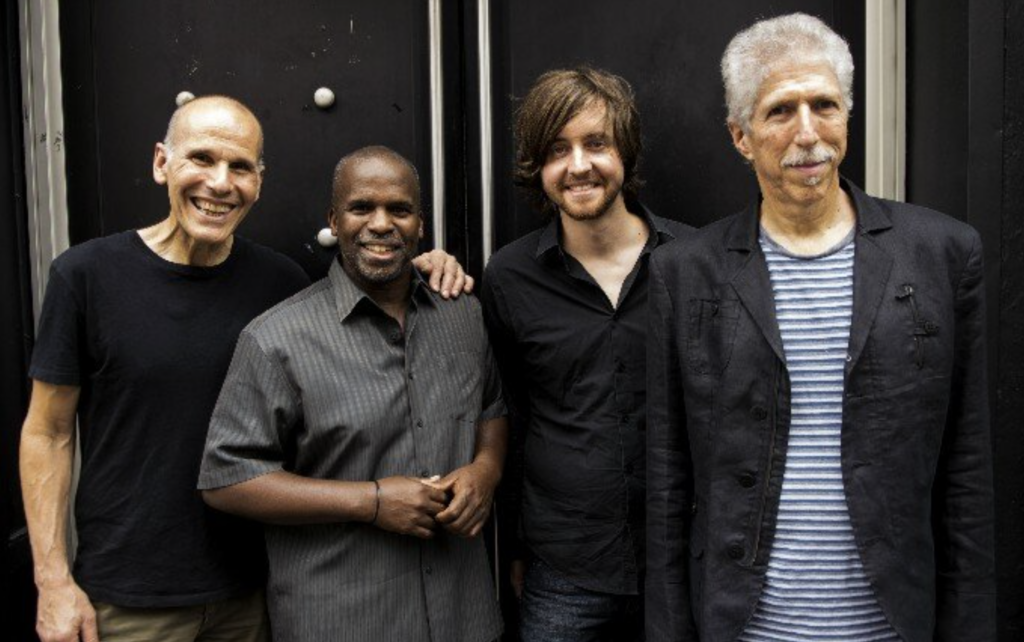 Thornton's Classical Guitar program was also included in a nomination for the Los Angeles Guitar Quartet, the award-winning ensemble founded at USC Thornton that features current Classical Guitar faculty members Bill Kanengiser and Scott Tennant as well as alumni John Dearman (MM '83) and Matt Greif (MM '92). The ensemble was nominated as part of Best Choral Performance for "The Singing Guitar," conducted by Craig Hella Johnson.
Multiple alumni and faculty were included in the same category for Mahler: Symphony No. 8, "Symphony Of A Thousand," conducted by Gustavo Dudamel and featuring the Los Angeles Philharmonic, Los Angeles Children's Chorus, Los Angeles Master Chorale, National Children's Chorus and Pacific Chorale.
A highlight of the many nominations for USC Thornton alumni and faculty also includes alum Michael Tilson Thomas (MM '76), who was nominated for Best Classical Compendium for Berg: Violin Concerto; Seven Early Songs and Three Pieces For Orchestra.
Four albums were nominated across four categories. USC Thornton faculty member Andrae Alexander was one of the songwriters for Jon Batiste's We Are, nominated for Album Of The Year. Alum Gretchen Parlato (GCRT '03) was nominated for Best Jazz Vocal Album for Flor. The Yellowjackets, the jazz supergroup featuring faculty members Bob Mintzer, Russell Ferrante and Will Kennedy, was nominated for Best Large Jazz Ensemble Album for Jackets XL, featuring the WDR Big Band. And non-degreed alum Taylor Eigsti was nominated for Best Contemporary Instrumental Album for Tree Falls.
Thornton composers were also highlighted in this year's nominations. Screen scoring alum Ludwig Göransson (GCRT '08) was nominated for Best Score Soundtrack For Visual Media for The Mandalorian: Season 2 – Vol. 2 (Chapters 13-16), and alum Carlos Rafael Rivera (MM '04, DMA '10) was nominated in the same category for The Queen's Gambit.
Jazz Studies faculty member Vince Mendoza received a second nomination for Best Instrumental Composition for Concerto For Orchestra: Finale with the Czech National Symphony Orchestra, featuring Antonio Sánchez and Derrick Hodge.
Agave Baroque, the string chamber music group featuring Thornton alumni Kevin Cooper (DMA '06) and William Skeen (MM '01) in collaboration with countertenor Reginald Mobley, received a nomination for Best Classical Compendium for the album American Originals: A New World, A New Canon.
The United States Army Field Band, featuring many alumni of USC Thornton including many alums including J.G. Miller (DMA '13), Kevin Pick (MM '01) and Chris O'Brien (GCRT '20), is nominated for Best Immersive Audio Album for Soundtrack of the American Soldier.
Music Industry Faculty Represent Nominees
Music Industry faculty represent two artists who were nominated. Faculty member Loren Medina, founder of Guerrera Marketing & PR Inc., represents client Kali Uchis who earned a nomination for Best Musica Urbana Album, and faculty member Jonathan Azu, founder of management firm Culture Collective, represents client Cory Henry who earned a nomination for Best Progressive R&B Album.
Other Notable Nominations
Other notable nominations include a Best New Artist nomination for Saweetie, or Diamonté Harper, who graduated from the USC Annenberg School for Communication and Journalism.