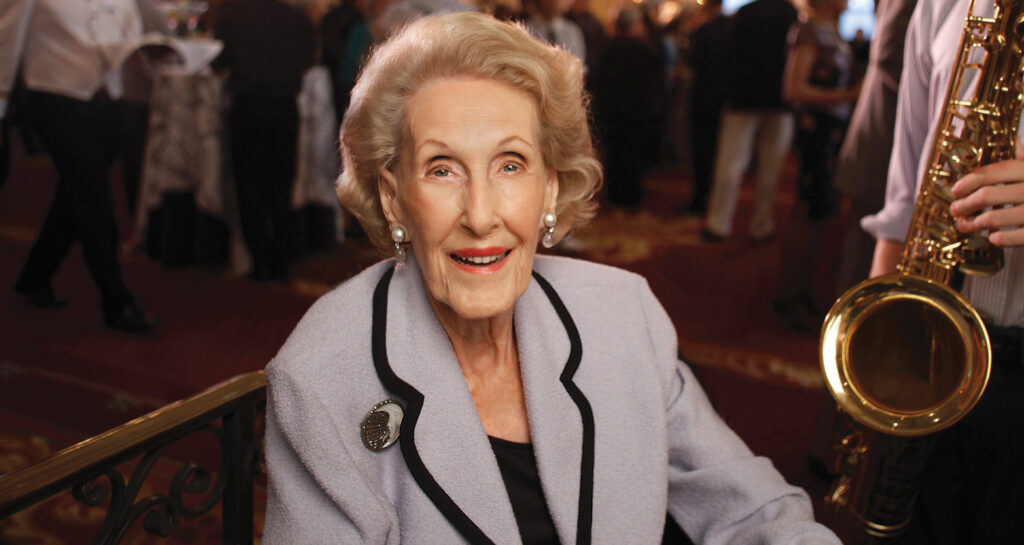 Flora Laney Thornton, a longtime Los Angeles philanthropist and patron of the arts, is the namesake of USC's School of Music.
Thornton had already been involved in scholarship programs for USC music students in 1999 when she donated $25 million to the university's School of Music, the largest donation to a school of music in the U.S. at the time. In recognition of her gift, the USC Board of Trustees voted to rename the school in her honor.
In 2006, she donated an additional $5 million to support the facility needs of the school.
"Flora forever changed the artistic landscape of Los Angeles," said Robert Cutietta, USC Thornton School of Music dean, in a statement released shortly after her passing. "First as a role model and secondly as a philanthropist. Personally, she radiated and exemplified what it means to be truly cultured as a human being."
In her spare time, Thornton enjoyed painting. View a gallery of her works here.