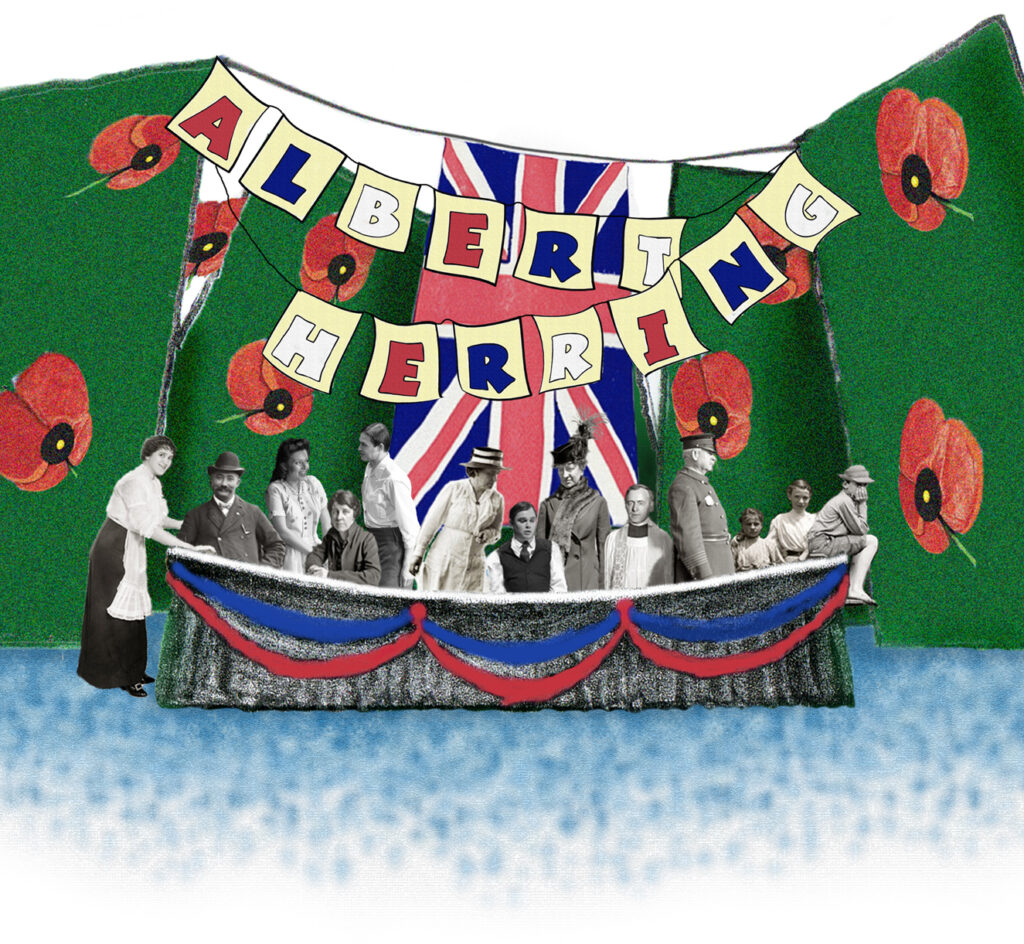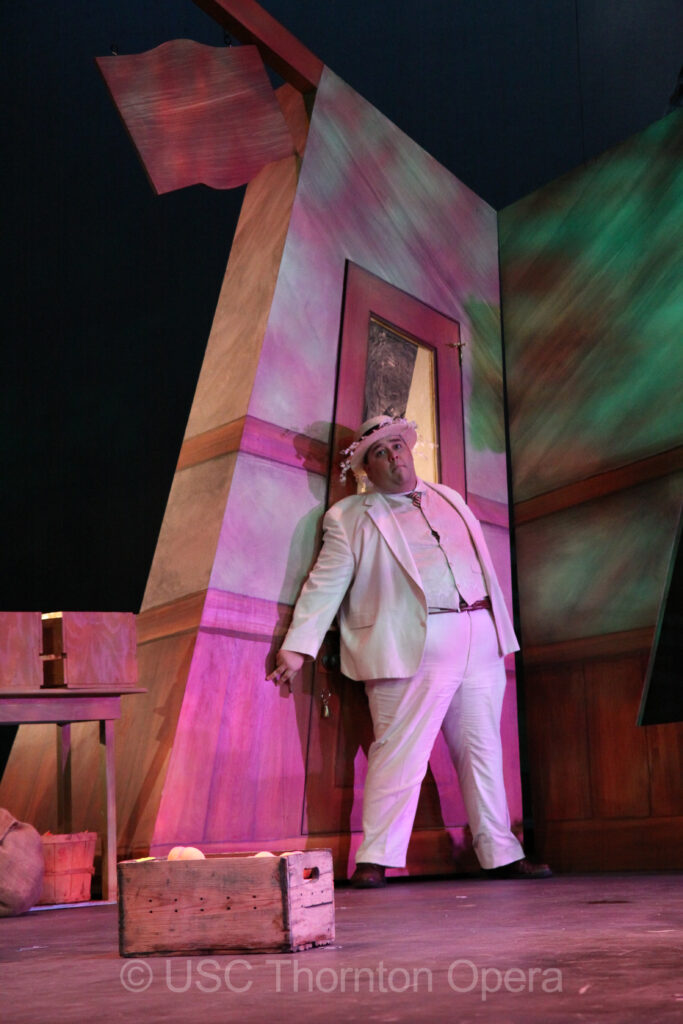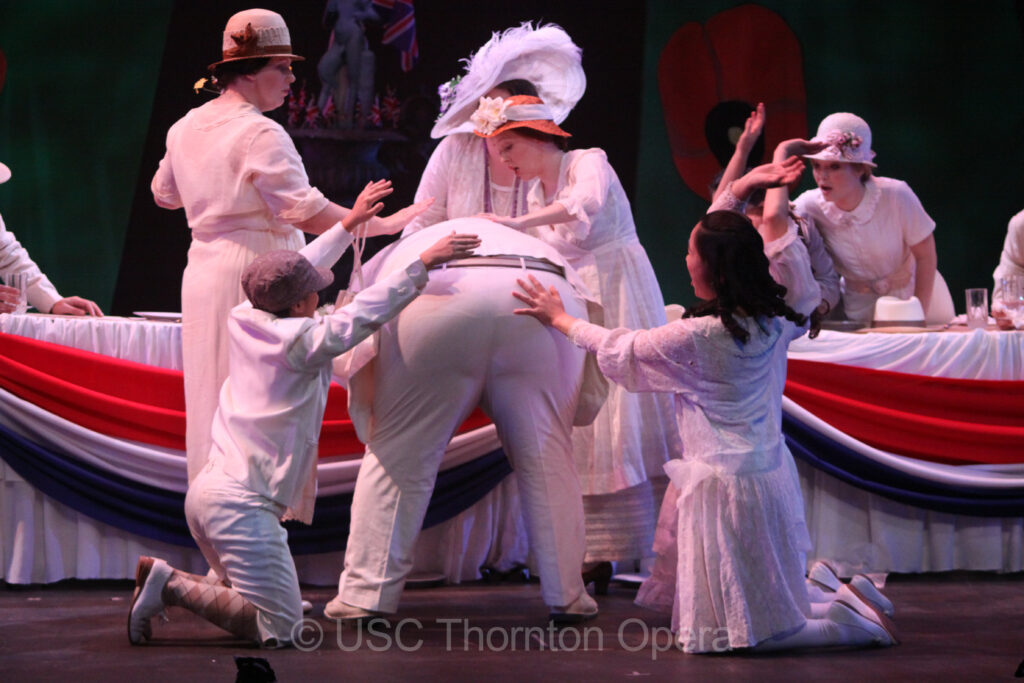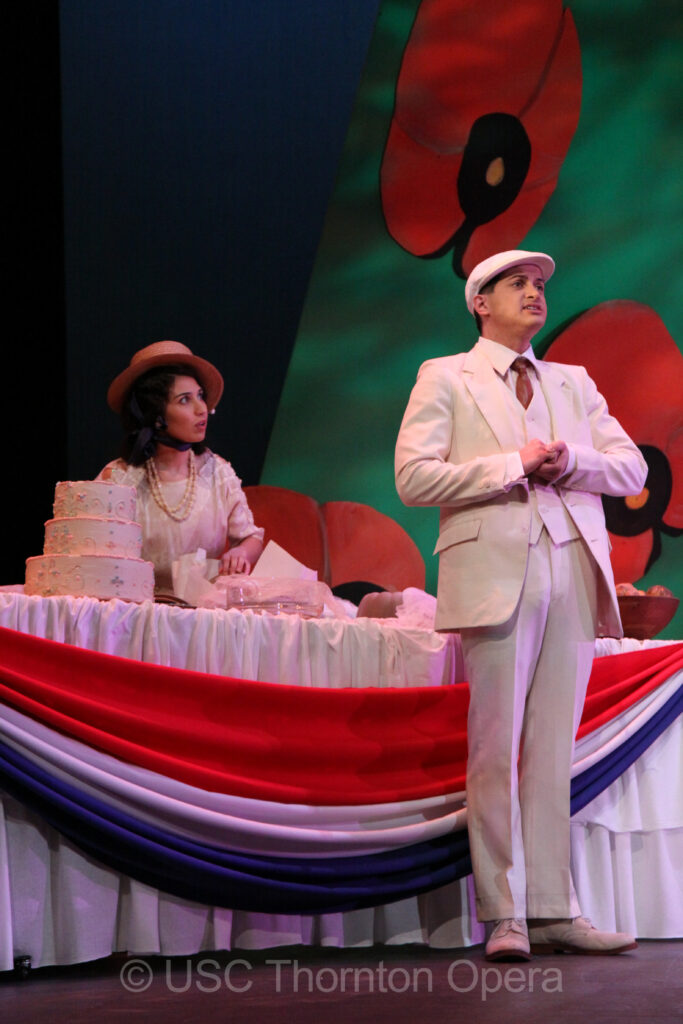 See the full photo gallery for Albert Herring
A season of comedy begins with Benjamin Britten's comic gem Albert Herring. Set in the 1919 post World War I British countryside, Albert Herring is an affectionate study of what happens when social mores meet post war deprivation. Unable to find a virgin to be the town's May Queen, Albert Herring, a shy greengrocer, is surprised and dismayed to be chosen as King of the May. When he is slipped a mickey by the town bad boy, Sid, Albert goes on a tear and discovers what life is all about.
The talented performing artists of the USC Thornton Opera Program and a trio of award winning designers present a production that is a cross between the illustrations of Arthur Rackham and Dr. Seuss. This thoughtful, funny, and sweet evening will be headed by the Thornton Opera's Music Director Brent McMunn and Resident Stage Director Ken Cazan. Members of the USC Thornton Chamber Orchestra will be playing Britten's whimsical, stunning score.