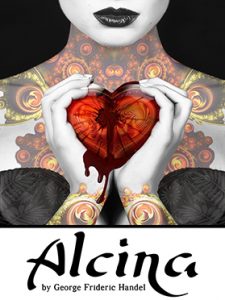 Love reigns supreme on the lush island of the sorceress Alcina and her sister, Morgana. A pair of mortals, however, is about to undo all of the spells that hold Alcina's lovers captive. It is only through this loss that Alcina discovers that she is genuinely in love with her most recent prisoner. Not only does she lose her love, she loses her power, as well.
Handel's brilliant score perfectly tells the sexy, moving story of obsession and selfishness undone by true love and faithfulness. Encounter this moving, but long-neglected work in a new production by the USC Thornton Opera.
See the full photo gallery for Alcina
A pre-performance discussion at 1:00 pm on Sunday, Nov. 19 between maestro Brent McMunn and resident stage director Ken Cazan will consider Handel's operatic setting of Ludovico Ariosto's 16th Century epic poem. Presented by USC Visions and Voices: The Arts and Humanities Initiative.