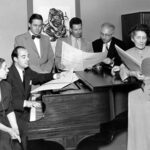 November 6, 2014
For generations, many of America's most beloved contemporary composers have developed and honed their talents at USC as students and faculty of the USC Thornton Composition program.
---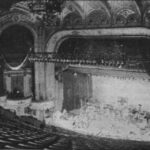 October 30, 2014
In 2002, several USC Thornton student ensembles performed at the historic Orpheum Theatre in Downtown Los Angeles. The concerts were publicized in a September edition of the Daily Trojan.
---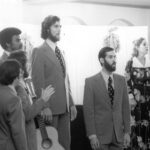 October 23, 2014
As one of the oldest performance ensembles on campus, the USC Thornton Chamber Singers have remained a constant presence at the school since first forming in 1939.
---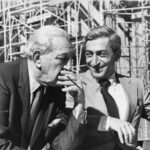 October 16, 2014
In the early 20th century, a wealth of influential composers and musicians fled war-torn Europe for the United States – and many of them eventually arrived in Los Angeles to teach at USC, including renowned cellist Gregor Piatigorsky.
---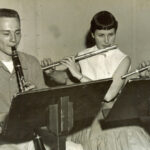 October 9, 2014
Since opening its doors in 1884, the USC Thornton School of Music has been the home of countless student performance ensembles, allowing USC the opportunity to gain real-world performance experience in a professional, yet supportive setting.
---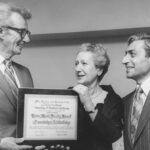 October 2, 2014
Gwendolyn Koldofsky, distinguished professor emerita at the USC Thornton School of Music, founded the school's Department of Keyboard Collaborative Arts and both designed and established the world's first degree-granting program in accompanying.
---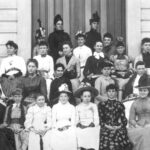 September 25, 2014
In this photograph from 1888, female piano students at the USC School of Music pose on the steps of Widney Hall — USC's home to music classes through the 1970s.
---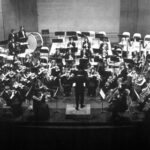 September 18, 2014
The USC Thornton Symphony is one of the school's oldest performance ensembles, and has produced some of the finest orchestral musicians in the world.
---
August 29, 2014
Dedicated in 1880, Widney Hall housed the USC School of Music for almost half of its history.
---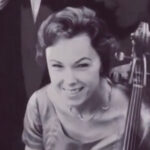 June 19, 2014
This tribute film traces Eleonore's remarkable life as a performer, sister, and teacher, with interviews from former students and colleagues including Midori Goto, Lynn Harrell, Daniel Pollack, Alice Schoenfeld, and others.
---