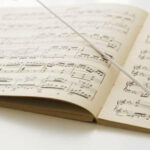 May 5, 2014
Chamber ensemble Pico Winds, consisting of Thornton students Kat Standefer (flute), Rachel van Amburgh (oboe), Angelo Quail (clarinet), Brittany Seits (bassoon), and Erika Miras (horn), advanced to the finals of the Coleman Chamber Music Competition. The Competition began in 1947 as the Coleman Auditions for young, non-professional performers. The annual Coleman Chamber Ensemble Competition has become a highly respected national and international event with competitors coming… Continue reading Thornton students advance to Coleman Chamber Music Competition finals
---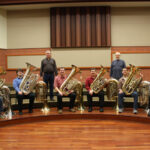 March 14, 2014
The USC Bass Tuba Quartet – consisting of Thornton students Brandon Davis, Danny Garcia, Charlie Mann and Michael Murrin – has been chosen for the competition at the International Tuba Euphonium Conference at Indiana University in May. In addition, the entire class of six – the USC Thornton Tubas – has a featured evening concert… Continue reading USC Bass Tuba Quartet to compete at International Tuba Euphonium Conference
---
February 26, 2014
Winds and Percussion faculty H. Robert Reynolds was awarded the "Lifetime Achievement Award" by the College Band Directors' National Association in December 2013. Reynolds was called a "visionary" who helped transform the world of collegiate bands and was noted for his ability to inspire countless musicians through his thoughtful, passionate teaching.
---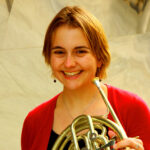 February 10, 2014
Alumna Annie Bosler, DMA '08, was one of four Los Angeles-based horn players chosen to perform "Sgt. Pepper's Lonely Hearts Club Band" with Paul McCartney as a part of the CBS television special "The Night That Changed America: A Grammy Salute to the Beatles." Bosler was quoted by the Los Angeles Times about the event,… Continue reading Alumna Annie Bosler '08 performs with Paul McCartney
---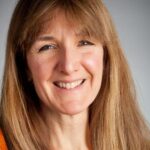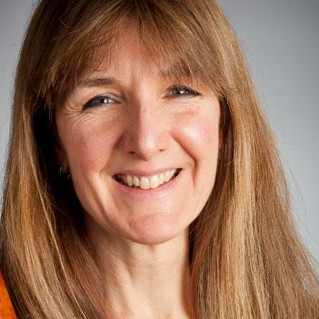 October 16, 2013
Winds and Percussion faculty Judith Farmer, bassoonist for the Jolivet Trio, was included in The Press-Enterprise's preview of the Village Concerts' fifth season-opener. Farmer and her fellow trio members, the article notes, are in high demand as ensemble players and soloists across the United States, Europe, and Asia. Farmer was also highlighted for being an avid chamber musician, collaborating… Continue reading Judith Farmer featured in The Press Enterprise
---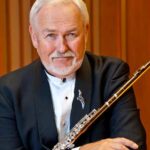 July 4, 2013
NPR interviewed Jim Walker, USC Thornton flute faculty and former principal flutist with the Los Angeles Philharmonic. Walker was recently interviewed by Robin Young of "Here and Now" from WBUR about the piccolo part in "The Stars and Stripes Forever".
---