USC Thornton Edge Concert Program
February 28, 2023
7:30 p.m.
Donald Crockett leads Thornton Edge in ravishing new works for large ensemble, including Kaija Saariaho's Quatre Instants with soprano solo, Jihyun Kim's Once Upon A Time and the world premiere of DMA student Celka Ojakangas' My Time Machine.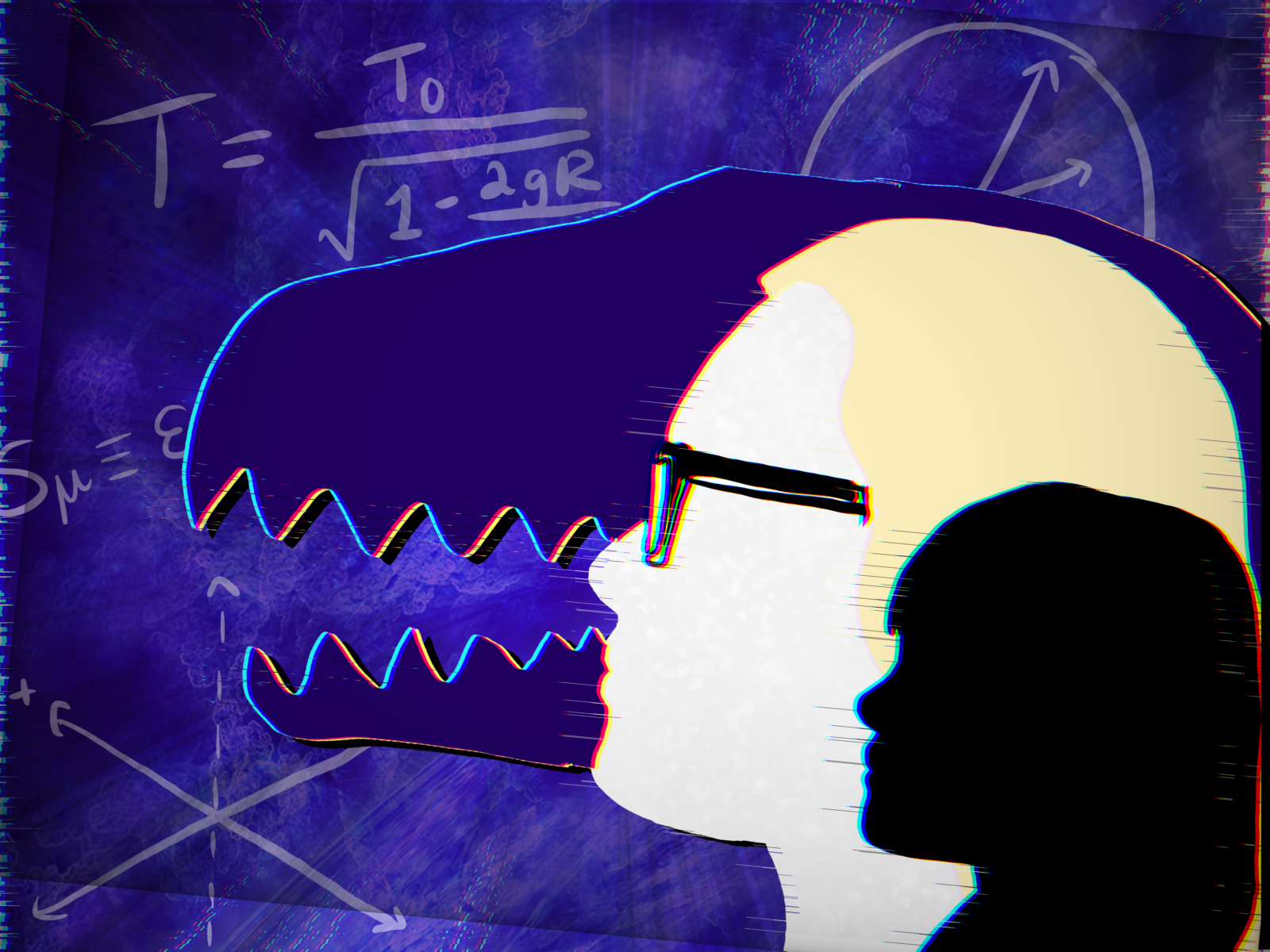 Program
Program Notes
Once Upon A Time
Jihyun Kim

"Fairy tales often encompass characteristics such as fantasy or make-believe elements, enchanted setting frequently starting with 'Once upon a time…', good and evil characters, magical elements, climax and resolution, and a happy ending with '…and they lived happily ever after.'
The piece is not related to a specific tale, rather, general characteristics of fairy tale are portrayed in each musical scene.
The structure of this piece is quite chaotic. Musical scenes change in fast-paced manner, intrigued by the ephemeral nature of fairy tales. However, one finds it difficult to be lost in the story as the main motive, disguised in various fashion, keeps the wanderers on track. While the beginning theme struggles to find its way back, a sudden happy ending arrives in a most bizarre manner – matching perfectly with its far-fetched, unusual happiness. Like the definition of 'fairytale ending', it depicts the nature of a story that not only is not true but could not possibly be true."
-Jihyun Kim

Jihyun's works have been performed by eminent ensembles such as the American Composers Orchestra, Aspen Conducting Academy Orchestra, Cornell Symphony Orchestra, Cornell Festival Orchestra, Oberlin Sinfonietta, Tanglewood New Fromm Players, Aspen Contemporary Ensemble, Da Capo Chamber Players, JACK Quartet, PUBLIQuartet, Society for New Music, Asciano Quartet, Switch Ensemble, Karien Ensemble, and Chanticleer LAB Choir, and were featured in the Underwood New Music Reading, Tanglewood Music Center, Aspen Music Festival, Mayfest, USF New Music Festival, Midwest Composers Symposium and Korean Music Expo. Jihyun was selected as the winner of the Consortium Commission from American Composers Orchestra/Alabama Symphony/American Youth Symphony, ASCAP Morton Gould Young Composers Award, the League of Composers/ISCM Composers Competition, the American Prize in Orchestral music, the Libby Larsen Prize, PUBLIQ Access, Florence String Quartet Call for Scores, the 32nd Chang-ak Composition Competition, the Otto R. Stahl Memorial Award/ Russell Distinguished Teaching Award from Cornell University, and received honorable mentions from Red Note New Music Composition Competition, TEMPO New Music Ensemble Call for Scores, among many others.
Jihyun is currently a Visiting Assistant Professor in Composition at the Oberlin Conservatory. She holds Doctor of Musical Arts in Composition from Cornell University, Master of Music from Indiana University Jacobs School of Music, and Bachelor of Music from Yonsei University in Seoul, South Korea, with additional fellowship from Aspen School of Music and Tanglewood Music Center.

Quatre Instants
Kaija Saariaho

"Quatre Instants was born from Karita Mattila's desire to have a new work to perform at recitals she was giving at the Chatelet Theatre and Barbican Centre in April 2003. From my initial discussions with her and knowing the vastly expressive spectrum of her voice, I immediately had a clear idea of the feelings that I wanted this work to evoke. I imagined a whole section of music built on contrasting images, sub sections of which would be compressed into short but powerful moments. This reflection also gave the work its title: "Four Instants." The fact that these instants are associated with different facets of love is without a doubt connected with the fact that I have seen Karita playing the role of a loving woman in so many opera productions."
-Kaija Saariaho

This version of Kaija Saariaho's Quatre Instants for chamber orchestra is an arrangment of the composer's own Quatre Instants for soprano and orchestra (2003). The first performance took place on 14 February 2017 in Paris, as part of the Festival Présences 2017, given by Marisol Montalvo (soprano), with the Secession Orchestra conducted by Clément Mao-Takacs.

Kaija Saariaho is a prominent member of a group of Finnish composers and performers who are now, in mid-career, making a worldwide impact. She studied composition in Helsinki, Freiburg and Paris, where she has lived since 1982. Her studies and research at IRCAM have had a major influence on her music and her characteristically luxuriant and mysterious textures are often created by combining live music and electronics.
Although much of her catalogue comprises chamber works, from the mid-nineties she has turned increasingly to larger forces and broader structures, such as the operas L'Amour de Loin, Adriana Mater and Emilie. Around the operas there have been other vocal works, notably the ravishing Château de l'âme (1996), Oltra mar (1999), Quatre instants (2002), True Fire (2014). The oratorio La Passion de Simone, portraying the life and death of the philosopher Simone Weil, formed part of Sellars's international festival 'New Crowned Hope' in 2006/07. The chamber version of the oratorio was premiered by La Chambre aux echos at the Bratislava Melos Ethos Festival in 2013.
Saariaho has claimed the major composing awards in The Grawemeyer Award, The Wihuri Prize, The Nemmers Prize,The Sonning Prize, The Polar Music Prize. In 2018 she was honoured with the BBVA Foundation's Frontiers of Knowledge Award. In 2015 she was the judge of the Toru Takemitsu Composition Award. Always keen on strong educational programmes, Kaija Saariaho was the music mentor of the 2014-15 Rolex Mentor and Protégé Arts Initiative and was in residence at U.C. Berkeley Music Department in 2015.

My Time Machine
Composer: Celka Ojakangas

"Once upon a time, when I was probably about 6 years old, I tried to build a time machine. I stepped out onto the lawn, found some sticks, piled them on top of each other, stared at them, then ran crying to my dad. I realized I had no idea how to build a time machine.
My dad, a physics professor, also couldn't build a time machine. However, he used my curiosity about time as an opportunity to teach me about the different dimensions of mathematical space. I learned that a three-dimensional being would need to go through the fourth dimension to travel back in time. To illustrate this, we created a model of a three-dimensional time machine for two-dimensional people and recorded a video of me talking about how a three-dimensional time machine would work. (He used this video in his physics lectures for several years.) This core memory became the inspiration for My Time Machine.
In Going Back Down, music mostly written in the F-sharp harmonic series stops and restarts, like an event being relived again and again, or someone repeatedly using a time machine to go back to the start. But, as with a memory, this event morphs over time, sometimes becoming longer, sometimes shorter, and going from quiet to vividly loud. The descending progression in the harp was found by taking the recorded clip played at the end of the movement and analyzing it for its stronger partials. This clip also creates the motif, first played in the piano, then brass, that returns in the other movements. I used this movement as an opportunity to explore spectralist techniques, with a very blatant Grisey reference placed a bit before the ending.
Stomposaurus is an ode to my love of dinosaurs. The reason I wanted to build a time machine in the first place was so I could see dinosaurs. I like dinosaurs because they are so monstrous, otherworldly, and potentially terrifying. (I've always liked bones, teeth, and creatures that can eat people for some reason.) A "stomping" motif played by the baritone sax, contrabassoon, bass trombone, and bass guitar sliding downward carries the piece, while the bass guitar plays a groovy tune in multiple modes of D (for "dinosaur!")
Interlude I is a surprise. Interlude II plays into the third movement.
Forward emulates a return to the present. Initial harmonies ascend, contrasting the descending progression of the first movement. The main rhythm gallops ahead. There is a brassy fanfare. Unlike the other movements, this movement didn't require a lot of cerebral planning. Instead, Forward was my way of shaking off the cobwebs of the past and looking excitedly to the future.
My Time Machine is also practice of a lesson I learned in therapy – that it helps to love your inner child. After years of writing music for others, and, more broadly, trying to be a different person for other people, I finally decided I would write a piece solely for myself and what I like. Years ago, I tried to make a time machine. So, I finally made one. This piece is My Time Machine."
-Celka Ojakangas

Celka Ojakangas is a Los Angeles-based composer whose "work rates high on the bold and beautiful scales." (Columbia Tribune) Informed by her experience as a violist in ensembles ranging from symphonies to jazz bands, Celka's music plays with hybridism and recontextualization, exploring and blurring the boundaries between culturally-defined genres for a resultant eclectic palette of sounds. Her compositions have been premiered and commissioned by artists including Alarm Will Sound, yMusic, and Hocket. Recent distinctions include the Mizzou International Composer Festival Residency and Opera America's Discovery Grant for Female Composers. Celka is pursuing her doctorate at University of Southern California.
About the Artists
Donald Crockett, conductor

Donald Crockett is Chair of the Composition Program and Director of Thornton Edge new music ensemble at the USC Thornton School of Music. He has received commissions from a wide spectrum of organizations including the Los Angeles Chamber Orchestra, Kronos Quartet, Los Angeles Philharmonic, Hilliard Ensemble, Harvard Musical Association, BMOP, and a consortium of twenty-two collegiate wind ensembles. The recipient of an Arts and Letters Award in Music from the American Academy of Arts and Letters, as well as a Guggenheim Fellowship, he has also received grants and prizes from the Copland Fund, Kennedy Center Friedheim Awards, National Endowment for the Arts, New Music USA, and many others. His music is published by Keiser Classical and Doberman/Yppan and recorded on the Albany, BMOP Sound, ECM, Innova and New World labels, among others. A frequent guest conductor with new music ensembles nationally, Donald Crockett has been very active over the years with the venerable and famed Monday Evening Concerts in Los Angeles, and most recently as a resident conductor of the Aspen Contemporary Ensemble (ACE) at the Aspen Music Festival. As conductor of the USC Thornton Symphony's annual New Music for Orchestra series, he has premiered over 150 new orchestral works by outstanding Thornton student composers. His recordings as a conductor can be found on the Albany, CRI, Doberman/Yppan, ECM and New World labels.

Hannah Rice, soprano soloist

Hannah Rice is a soprano and composer who recently graduated from LSU as a Presser Scholar with her B.M. in composition (Mara Gibson) and vocal performance (Lori Bade). An active performer of contemporary music, she most recently appeared as the Controller in USC Opera's production of Flight. She was also selected as a performer/composer for New Music on the Point where she worked with Kerrith Livengood, Amy Beth Kirsten, and Tony Arnold. As a composer, Hannah frequently writes songs and was selected as 1 of 10 composers by the National Association of Teachers of Singing to be a part of their 2021-22 Composer Mentorship Program, which included a commission from the Cincinnati Song Initiative. That same year, her choral piece was published by Hal Leonard under the Craig Hella Johnson series. Currently, Hannah is pursuing her master's at USC under the direction of Elizabeth Hynes, Nina Young, and Frank Ticehli.

Thornton Edge, ensemble

Thornton Edge, founded in 1976 by Robert Wojciak, has been under the direction of Donald Crockett since 1984. Comprised of some of the finest student musicians in the USC Thornton School of Music, the ensemble presents a series of four concerts annually on the USC campus. Edge has also been part of the Los Angeles Philharmonic's Green Umbrella Series, Noon to Midnight and New Music LA, and is the recipient of the Outstanding Ensemble Award given by LA Weekly in 2006. On tour, Edge has presented concerts at the Paris and Lyon Conservatories, the Berlin 250 Jahre Festival and the 2014 Carlsbad Music Festival, and has appeared as soloist with the Los Angeles Chamber Orchestra in Stephen Scott's Concerto for Bowed Piano and Orchestra. Thornton Edge has had two recordings released in recent years: a set of new guitar concertos by Dusan Bogdanovich, Brian Head, Simone Iannarelli, Steven Gates and Donald Crockett performed by Thornton faculty artists and released on the Doberman/Yppan label, and a recording of Songs and Concertinos, music by Frederick Lesemann, on Centaur Records.
Text & Translations
TEXT FOR SAARIAHO'S QUATRE INSTANTS
By Amin Maalouf

I. Wait
I am the drifting boat
My lover is on the other shore
And the sea is so vast
I am the drifting boat
My lover is on the other side
And the wind has died down
I unfurled all the sails
For the wind to push me
I unfurled all the sails
For my lover to see me

II. Pain
I didn't want to meet his gaze
Remorse burns me
My eyes turned to him
My eyes did not obey me
I didn't want to cross his path
Remorse burns me
My steps led me to him
My steps did not obey me
That night, I remember,
The moon was full
My door opened to him
Then gently closed
I didn't want his arms to embrace me
Remorse burns me
My body drifted towards him
My body did not obey me
I would have liked so much to keep it
Remorse burns me
One more day, another night
He didn't obey me
That night, I remember,
The moon was full

III. Perfume of the moment
You are with me
But I close my eyes to imagine you
Our lips brush against each other
Our fingers tangle
Our bodies uncover each other
But I close my eyes
To dream of you
You are the perfume of the moment,
You are the skin of dreams
And already the matter of memory

IV. Resonances
My door opened to him
Then gently closed
I unfurled all the sails
For my lover to see me
I would have liked so much to keep you
Our fingers are tangled
Our bodies discover each other
You are the perfume of the moment,
You are the skin of dreams
I would have liked so much to keep you
Our bodies are uncovered
But I close my eyes
I would have liked so much to keep you
Remorse burns me
But I close my eyes
I am the drifting boat
My lover is on the other side
And the wind has died down
Ensemble
Once Upon A Time
Composer: Jihyun Kim

Jeongwon Bae, flute
Sara Petty, oboe
Melissa Frisch, clarinet
Taki Salameh, bassoon
Aiman Khan, horn
Tali Duckworth, trumpet
Alex Melzer, trombone
Ben Yu, piano
Dominic Grande, percussion
Laura Gamboa, violin 1
Abigail Park, violin 2
Emma Antonides, viola
Madelynn Bolin, cello
Sarah Wager, bass

Quatre Instants
Composer: Kaija Saariaho
Text by Amin Maalouf

Hannah Rice, soprano soloist
Alicia Kim, flute
Monica Song, oboe
Besnik Abrashi, clarinet
Annie Ranzani Makarchuk, bassoon
Caleb Durant, horn
Tali Duckworth, trumpet
Dominic Grande, percussion
Luciano Valdes, percussion
Sarah Hsiao, harp
Christina Gasparich, celesta
Agatha Blevin, violin 1
Sarah Beth Overcash, violin 2
Julia Moss, viola
Alex Mansour, cello
Ethan Moffitt, bass
My Time Machine
Composer: Celka Ojakangas

Antonina Styczen-Leszczynska, flute
Gibson Mahnke, oboe
Melissa Frisch, clarinet
Besnik Abrashi, bass clarinet
Frances Cisneros, tenor/baritone saxophone
Annie Ranzani Makarchuk, contrabassoon
Aiman Khan, horn
Tali Duckworth, trumpet
Rocky Fox, bass trombone
Luciano Valdes, percussion
Dominic Grande, percussion
Paulina Delgadillo, harp
Elizabeth Chou, piano
Yafeu Tyhimba, electric bass
Sofia Chamberlain, violin 1
Semaj Murphy, violin 2
Emma Antonides, viola
Madelynn Bolin, cello