USC Thornton University Chorus: To Hope Concert Program
November 17, 2023
7:30 p.m.
The University Chorus, an ensemble of USC students, alumni, staff and faculty, presents "To Hope," a choral music program in St. Vincent de Paul Church.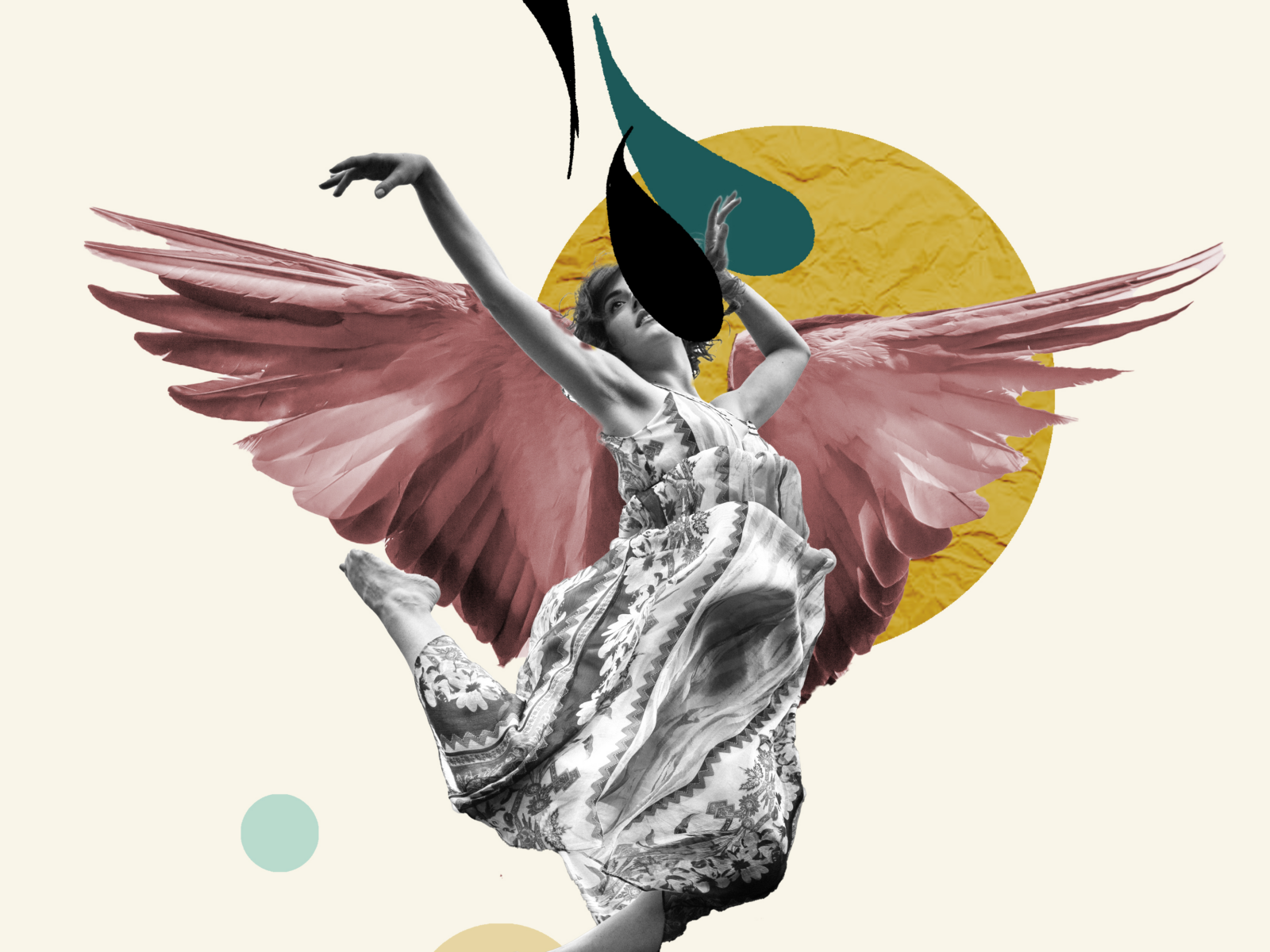 Program
Five English Poems: "To —"
Takatomi Nobunaga 信長 貴富
(b. 1971)
Hope Lingers On
Cristian Grases, cajon
Lissa Schneckenburger
arr. Andrea Ramsey
(b. 1977)
The Blue Bird
Eloise Pedersen, Laura Hough, soloists
Charles Villiers Stanford
(1852-1924)
Kim André Arnesen
(b. 1980)
Rollo A. Dilworth
(b. 1970)
Ave Maria
Tanner McConlogue, soloist
R. Nathaniel Dett
(1882-1943)
traditional Zulu song
arr. University of Pretoria Youth Choir (UPYC)
trans. Tova Olson
Composer Notes
Reena Esmail

Indian-American composer Reena Esmail (b. 1983) is a bridge between the worlds of Indian and Western classical music, fostering unity through the creation of inclusive musical spaces. Her life and compositions were featured on PBS Great Performances series Now Hear This and the Metropolitan Museum of Art's Frame of Mind podcast. Esmail's work spans orchestral, chamber, and choral realms, with commissions from prestigious ensembles such as the Los Angeles Master Chorale, Seattle Symphony, Baltimore Symphony Orchestra, and Kronos Quartet. Her compositions have graced Grammy-nominated albums, and many of her choral works are published by Oxford University Press. Esmail holds esteemed positions, including the Los Angeles Master Chorale's Swan Family Artist in Residence and Seattle Symphony's Composer-in-Residence. She has earned recognition from organizations like United States Artists, the S&R Foundation, and the American Academy of Arts and Letters. Esmail holds degrees from the Juilliard School and the Yale School of Music and has explored collaborative practices between Hindustani and Western musicians, exemplifying her commitment to musical diversity and cross-cultural connections through her work as an Artistic Director of Shastra.


Takatomi Nobunaga 信長 貴富

Born in Tokyo, Japan, Takatomi Nobunaga (b. 1971) is a self-taught composer who graduated from the Department of Education in the Faculty of Literature from Tokyo's Sophia University in 1994. He won first prize at the Sogakudo Concert Hall Japanese Lied Composition Competition in 1998, the NewFace Award from the Japan Society for Contemporary Music, and second prize at the Japan Music Competition in the Chamber Music Division in 2001. His compositional output is mainly comprised of choral works, as well as a few instrumental works. His music is frequently performed throughout Japan. A few of his other notable works include The Feast of a Glowing for children's chorus and traditional Japanese musical instruments and The Children's Last Wills oratorio for children's chorus and orchestra.


Andrea Ramsey

Dr. Andrea Ramsey (b. 1977) enjoys an international presence as a composer, conductor, scholar and music educator. Before leaping into full-time composing and guest conducting, Andrea held positions at Ohio State University and the University of Colorado Boulder, respectively. An award-winning composer with over 150 works to date, she believes strongly in the creation of new music. A native of Arkansas, Andrea has experienced in her own life the power of music to provide a sense of community, better understanding of our humanity, and rich opportunities for self-discovery.


Charles Villiers Stanford

Born in Dublin, Ireland, Charles Villiers Stanford (1852-1924) was a prolific composer, conductor, educator, and musician with many talents such as excellence in piano, violin, and organ playing. As a composer, Stanford studied with Carl Reinecke (1824-1910) and Friedrick Kiel (1821-1885) in Germany. He wrote seven symphonies, eight string quartets, nine operas, numerous organ works, 30 large scale choral works and a large body of chamber music. He also composed anthems and settings of the canticles for the Anglican Church. In 1883, Stanford was appointed Professor of Composition at the Royal College of Music in London where he held the position for more than 40 years; he also became the Professor of Music at Cambridge in 1888. As an educator, Stanford influenced several generations of composition students at the Royal College of Music, including Samuel Coleridge-Taylor, Gustav Holst, Herbert Howells, John Ireland, Ralph Vaughan Williams and Charles Wood. Stanford was the conductor of the Bach Choir in London, the Leeds Philharmonic Society, and the Leeds Festival. Stanford was knighted in 1902 and in 1904. His ashes are interred in Westminster Abbey near the remains of Henry Purcell.


Kim André Arnesen

Kim André Arnesen (b. 1980), a native of Trondheim, Norway, embarked on his musical journey early in life. At the age of six, he initiated his career by learning to play the piano. By the time he was ten, he had joined the Nidaros Cathedral Boys' Choir as a singer. His musical education continued at the Music Conservatory in Trondheim.


Rollo A. Dilworth

Rollo A. Dilworth (b. 1970) is a highly esteemed figure in the realm of American choral music, celebrated for his multifaceted talents as a composer, conductor, and music educator. He passionately advocates for diversity and inclusion within choral music, exemplified by his diverse repertoire of choral works that resonate with themes of unity and social justice. Beyond his compositional prowess, Dilworth is an influential educator, generously imparting his expertise in choral conducting and music education to students and fellow musicians. His unwavering commitment to making choral music accessible and inspiring for all has garnered him well-deserved recognition and admiration within the field.


R. Nathaniel Dett

R. Nathaniel Dett (1882-1943) was a Canadian composer who left a significant impact on the world of music through his unique compositions and arrangements. Influenced by a rich tapestry of musical traditions, Dett's work bore the imprint of Medieval and Renaissance music, 19th-century harmonic structures, and the evocative African American folk song tradition.

Dett's creative vision was deeply rooted in the preservation of African American folk songs, particularly spirituals, a mission that was ignited by the inspiration he drew from Czech nationalist composer Antonin Dvořák. Dett was also a renowned educator and a lifelong scholar, holding teaching positions at esteemed institutions across the United States. He served as the director of the Music Department of the Hampton Institute and was the first Black person to hold that job in the United States.
Program Notes
TaReKiTa
Reena Esmail

TaReKiTa was written as a gift for a choir called Urban Voices Project by Reena Esmail. She wrote this particular piece in an hour, hoping to teach the choir about Indian rhythm. This piece is based on bolsi: onomatopoeic sounds that imitate the timbre of the Indian drum, the tabla.


Five English Poems: "To —"
Takatomi Nobunaga 信長 貴富

Five English Poems is a choral collection Nobunaga composed to celebrate the 60th anniversary of the founding of Mitsubishi Corporation Choir. This set features four 19th century British poems and one modern American poem. In Nobunaga's words: "Percy Bysshe Shelley (1792-1822) is a romantic English poet who wrote many lyrical poems. To whom was this poem written, as the title 'To —' suggests? We may interpret the poem to be dedicated to a dead lover. Mr. Ichiro Kono explains that 'this poem was not written for a particular woman, rather was dedicated to the muse in the mind of the poet' in his Eigo no shi (English Poems). I agree with his interpretation and thought of expressing the music continuing to live in my heart."


Hope Lingers On
Lissa Schneckenburger
arr. Andrea Ramsey

Hope Lingers On was originally written by Lissa Schneckenburger and recorded by the folk group Low Lily. It is a piece that calls for determined optimism in searching for hope, equality, justice, and most importantly, love.


The Blue Bird
Charles Villiers Stanford

The Blue Bird was originally published anonymously in French as L'Oiseau Bleu in 1897 by Mary E. Coleridge (1861-1907). Coleridge was a British novelist, essayist, and poet. She was the great-grandniece of Samuel Taylor Coleridge (1772-1834), a Romantic poet. Growing up, Coleridge was surrounded by many great writers and a family that had great appreciation of arts. When she died unexpectedly from appendicitis, she left behind unpublished manuscripts and many poems that were brought out under her own name in 1908. Coleridge's father founded the London Bach Choir, where Stanford was the appointed conductor. As Stanford was deeply affected by Coleridge's death, he set eight of her poems into choral settings, including The Blue Bird, which was composed in 1910.


Flight Song
Kim André Arnesen

Flight Song was composed as a heartfelt gift to Dr. Anton Armstrong and the St. Olaf Choir. This composition beautifully captures the essence of flight as a metaphor for the commencement of a young adult's life journey. It evokes the imagery of a human life preparing for takeoff, and the graceful movements of a conductor's arm resemble the majestic beating of a soul's wings. These powerful images lie at the core of this remarkable piece.


Freedom Train
Rollo A. Dilworth

Freedom Train was composed to commemorate the 50th anniversary of the Chicago Children's Choir, now called Uniting Voices Chicago. This gospel-infused jazz composition draws inspiration from the timeless spirituals of the past.

In African American vocal music, the train has often symbolized freedom. During the era of slavery, the Underground Railroad provided a complex network of escape routes from the South to the North, offering a crucial path to liberty. Slaves subtly alluded to trains while working in the fields or during secret gatherings, employing this "code language" to covertly plan their escape. One of the most renowned African American spirituals embracing the train metaphor is "De Gospel Train," also known as "Get on Board, Little Children."

This gospel-style composition begins with a soulful "Woo! Woo!!" resonating from the treble voices, evoking the distinctive sound of a train whistle. This opening section, characterized by call-and-response vocals between upper and lower voice sections, extends a heartfelt invitation to "get on board." The subsequent B section, commencing at measure 19, serves as the chorus, reinforcing the call with rhythmic precision and resounding fervor. Section C, the third segment, functions as a bridge, featuring lyrics of a "testifying" nature, conveying a deeply personal sense of hope.

The composition's final section, Section D, stands as the climactic apex. It commences with the tenors and basses quoting lyrics from the Civil Rights Era protest song, "Ain't Gonna Let Nobody Turn Me Around." Subsequently, the altos join the choral texture, echoing the sentiments of "We Shall Overcome," while the sopranos culminate the piece with a poignant quotation from the spiritual "Oh, Freedom."


Ave Maria
R. Nathaniel Dett

Ave Maria is an a cappella choral setting of a Latin Marian prayer, scored for SATB choir and baritone solo. This choral piece takes listeners on a journey through moments of serene contemplation and prayerful, harmonious sections. It features gentle eighth-note passages in both single and paired voices that gradually swell to crescendos of emotional intensity. The tenor and bass voices ascend above the texture, while other voices sustain the recurring "Ave Maria" melody, initially introduced by the sopranos at the outset. The baritone's heartfelt plea for prayer in the closing moments finds support in the sustained, solemn chorus, leading to a final, tranquil "Amen."


Hlonolofatsa
traditional Zulu song
arr. University of Pretoria Youth Choir (UPYC)
trans. Tova Olson

Hlohonolofatsa (or Hlonolofatsa) is a South African greeting and blessing song in the Sotho (or Sesotho) language from the Zulu tradition. It is a spiritual hymn of the Sotho people. The Sotho population is the second largest ethnic group in South Africa after the Zulu. Of approximately 7.2 million Sotho, 5.1 million live in South Africa, and 2.1 million live in Lesotho. The Sotho people's religious practices include traditional beliefs (the worship of Modimo, the creator god, the supreme being, also called Ralabepa) and Christianity. "Sotho traditional music places a strong emphasis on group singing, chanting, and hand clapping as an accompaniment to dance. Instruments used included drums, rattles, whistles, and handmade stringed instruments."

Hlohonolofatsa is a song of celebration and praise, where people celebrate and cherish all that is good. We highly encourage the audience to participate in this celebration and musical experience while respecting the culture and its traditions.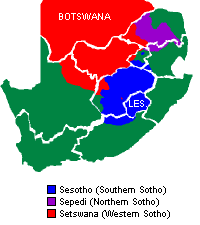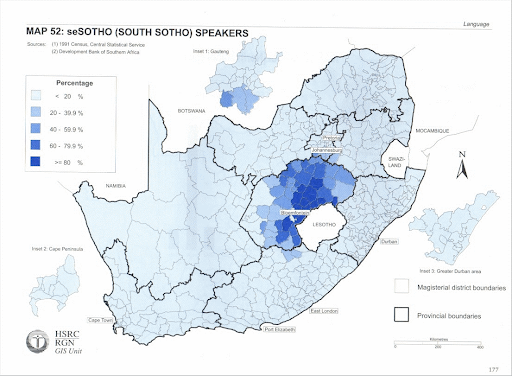 Text & Translations
TaReKiTa

Dha Tarekita, Dhum Tarekita, Nom Tarekita Takadimitaka
Takadimi Takajanu Takadimi Na


Five English Poems: "To —"

Music, when soft voices die,
Vibrates in the memory, —
Ordours, when sweet violets sicken,
Live within the sense they quicken. —

Rose leaves, when the rose is dead,
Are heaped for the beloved's bed —
And so thy thoughts, when thou art gone,
Love itself shall slumber on…


Hope Lingers On

My mother, when love is gone,
in our darkest hour hope lingers on.
My father, when peace is gone,
in our darkest hour hope lingers on.

My sister, when equality's gone,
in our darkest hour hope lingers on.
My brother, with tolerance gone,
in our darkest hour hope lingers on.

My love, when honor is gone,
in our darkest hour hope lingers on.
My country, when justice is gone,
in our darkest hour hope lingers on.

I will not hate, and I will not fear;
In our darkest hour, hope lingers here.


The Blue Bird

The lake lay blue below the hill.
O'er it, as I looked, there flew
Across the waters, cold and still,
A bird whose wings were palest blue.

The sky above was blue at last,
The sky beneath me blue in blue.
A moment, ere the bird had passed,
It caught his image as he flew.


Flight Song

All we are, we have found in song:
You have drawn this song from us
Songs of lives unfolding
Fly overhead, cry overhead:
Longing, rising from the song within

Moving like the rise and fall of wings
Hands that shape our calling voice
On the edge of answers
You've heard our cry, you've known our cry:
Music's fierce compassion flows from you

The night is restless with the sounds we hear,
Is broken, shaken by the cries of pain:

For this is music's inner voice,
Saying, yes, we hear you,
All you who cry aloud,
And we will fly, answering you:
So our lives sing, sing,
Wild we will fly,
Wild in spirit we will fly.

Like a feather falling from the wing,
Fragile as a human voice,
Afraid, uncertain,
Alive to love, we sing as love,
Afraid, uncertain,
Yet our flight begins as song.


Freedom Train

All aboard! Just get on board! Get on board!
All aboard! Just get on board! Get on board!
Shout hallelujah! All aboard the freedom train!
Bound for glory where peace and justice reign.
One day we shall overcome.
Can't go back to where we started from.
Freedom train's a comin'. Get on board!

All aboard! Just get on board! Get on board!
All aboard! Just get on board! Get on board!
Shout hallelujah! Gonna ride to glory land!
On to victory, I'll join that heavenly band.
In a land where I will sing songs of the faith that help to set me free.
Freedom train's a comin' get on board.

You may hinder me here, but you can't hinder me there
The Lord in Heaven's gonna answer my pray'r.
I am goin' home to see the elders there,
To sing the songs of hope for freedom everywhere.


Ave Maria

Ave Maria, gratia plena
Dominus tecum,
Benedicta tu in mulieribus,
Et benedictus fructus ventris tui Jesu.
Sancta Maria, mater Dei,
Ora pro nobis peccatoribus,
Ave Maria, ora pro nobis,
Nunc et in hora mortis nostrae. Amen.

English Translation

Hail Mary, full of grace
The Lord is with you,
Blessed art thou among women
And blessed is the fruit of thy womb, Jesus.
Holy Mary, mother of God,
Pray for us sinners,
Hail Mary, pray for us,
Now and at the hour of our death. Amen.


Hlonolofatsa

I-yo yo yo hlohonolofatsa iyo
Hlohonolofatsa iyo
Ka lebitso la tante

Yo yo yo bless iyo
Bless iyo
Bless in the name of the father.
Acknowledgements
Flora L. Thornton Administration
Jason King, Dean
Susan M. Lopez, Associate Dean for Administration and Finance
Jeffrey de Caen, Associate Dean for Operations
A. Phoenix Delgado, Associate Dean for Advancement
Joanna Demers, Associate Dean for Faculty Affairs
Brian Head, Associate Dean of Academic Affairs
Phillip Placenti, Associate Dean for Admission and Student Affairs
Ronald C. McCurdy, Assistant Dean of Diversity, Equity and Inclusion
Rotem Gilbert, Vice Dean, Division of Research and Scholarly Studies
Cristian Grases, Vice Dean, Division of Classical Performance and Composition
Sean Holt, Vice Dean, Division of Contemporary Music
Job Springer, Doctoral Advisor, Thornton Student Affairs
Viet Bui, Director of Student Affairs
Daniel Andrade, Academic Advisor, Thornton Student Affairs
Heather Pio Roda, Head of Production and Events
Tori Nagle, Senior Production Coordinator
Woody Gatewood, Choral & Sacred Music Administrative Coordinator

Department of Choral & Sacred Music Faculty
Tram Sparks, Chair and Associate Professor of Practice, Choral & Sacred Music
Cristian Grases, Professor, Choral & Sacred Music
Emily Sung, Assistant Professor of Practice, Choral & Sacred Music
Suzi Digby, Adjunct Professor, Choral & Sacred Music
Jennifer Ellis Kampani, Adjunct Instructor in Early Music
Troy Quinn, Part-time Lecturer in Conducting
Steve Rothstein, Lecturer of Choral & Sacred Music

Department of Choral & Sacred Music Graduate Teaching Assistants
Collin Boothby
Ann Chen
Ali Sandweiss Hodges
Michael Raleigh
Connor Scott
Duncan Tuomi
Shijia Ye

Department of Choral & Sacred Music Donors
We are grateful to the following individuals who have made contributions to the USC Thornton Department of Choral & Sacred Music since July 1, 2017.

Anonymous, Charles Albers, Victor Apanovitch, Elizabeth Armour & Jonathan Lewis, Kristin & Larry Ball, Jane & Robin Blomquist, Jennifer & Donald Brinegar, Robert E. Brooks, Kellie & Aaron Custino, Dr. Harold A. Daugherty Jr., Elizabeth Molly Flier, Joanne & Nathaniel Fryml, Lisa Hane & Hugh Rienhoff, Jazmine Harnishfeger-Brand, Dr. Todd J. Harper & Connie C. Kim, Lisa H. Harrington, Tamara & Mark Hatwan, Dr. Carl W. Haywood, Dr. Stephanie Henry, Margaret P. & Guilbert C. Hentschke, Barbara A. & Wayne Hirabayashi, Nancy & James Holland, Debora Lee Huffman, Dr. Buddy Oscar James, Young Lee-Ko & Seungseop Ko, Daniel Lee, Dr. Yewon Lee, Dr. Iris Sue Levine, Shou-Ping Liu, Hazel & James Lord, Dr. Marguerite Marsh, Joan Mattei, Dr. Stanley R. McDaniel, Patricia & John McIntyre, Dr. Donald B. & Mary C. Miller, Shirley & John G. Morgan, Music Celebrations International, LLC, Mr. David Noble, Christine Marie Ofiesh, Peter & Masha Plotkin Memorial Foundation, Pawasut Piriyapongrat, Thomas B. Ringland, Kenneth Sanson, Rose F. Sapia, Margaret & Christopher Saranec, Virginia Sato & Raymond Bates, Mary & Jo-Michael Scheibe, Nicole D. Singer, Virginia & Thomas Somerville, Tram N. Sparks, Christian D. Stendel, Toni & Nick Strimple, The Donald & Alice Noble Foundation, Town & Gown of USC, Leslie J. & Jeffrey B. Unger, Barbara & James Harold Vail, Gregory Wait, John P. Wiscombe, Pamela & Donald ("Jeff") Wright, Janice Lynn Wyma, Ruth & David Yoder

Please contact the USC Thornton Office of Advancement at music.advancement@usc.edu or (213) 740-6474 if you would like more information on how to contribute to the USC Thornton Department of Choral & Sacred Music.
Ensemble
Ann Chen, lead conductor
Han-Ah Park, associate conductor
Elaine Lin, collaborative pianist
Cristina Grases, percussion

Tram Sparks, faculty advisor
Troy Quinn, faculty advisor

* denotes section leaders

Soprano
Ryann Anderson,* MM Choral Music
Sophia Caesar, MUP Urban Planning
Lauren Elizabeth Campbell, MS Music Industry
Yvonne Carrick, LLM '23 International Business, Economic Law
Grace Chang, BS Human Biology
Catherine Chen, BS Pharmacology & Drug Development
Elizabeth Beachem, PhD Integrative Biology
Lindsey Gross, MS Music Industry
Raquel Haddad, MS Applied Data Science
Lina Hisada, BM Piano Performance
Laura Hough, Staff (BS '15)
Magdalen Y. Hron, Staff (M.ARCH '80)
Silpa Karipineni, MD Medicine
Wenyi Li, MS Applied Economics & Econometrics
Xiaojia Ma, MS Spatial Data Science
Sophia Mostowy, Community Member (BA)
Cherisse Yanit Nadal, Community Member (MFA)
Madison Olea, BA Theatre
Eloise Pedersen, PhD Evolutionary Biology
Camila Salmeron, BS Applied &
Computational Mathematics
Sarah Schornstein, MPD Public Diplomacy
Wenxuan She, MFA Dramatic Arts
Jingrui Wang, MS Regulatory Science
Jennica Wragg, Alumni '16
Yijin Xiang, PhD Epidemiology
Victoria Xie, Alumni
Clara Yoshihara, MLA '20 Landscape Architecture
Tina Yuan, MS Healthcare Decision Analysis
Sissi Zhang, BM Piano Performance
Naying Zhou, PhD Epidemiology
Alto
Nicole Aaberg, BA Cinema & Media Studies
Ann Chen, DMA Choral Music
Kemeng Cheng, MS Digital Social Media
Aurora Contreras-Piñera, BS Astronomy
Trinity Ezedi, BA Theatre, Psychology
Natalie Gibson, BA Animation & Digital Arts
Abigail Kim, BA Theatre (Acting)
Kayla Kim,* MM Choral Music
Dora Meiwes, BM Piano Performance
Lexi Melideo, Community Member
Wanqi (Fern) Miao, MA Global Media & Communication
Jayna Myers, BM Piano Performance
Han-Ah Park, DMA Choral Music
Mukundi Ramaite, BS Business Administration
Carol Silaghi, BS Environmental Studies
Shangxi Sun, LLM Law
Wanyi Tang, PhD Population Health
Ziyi Tang, MS Analytics
Chloe Villamayor, BM Composition
Emily Yang, BA Health & Human Sciences
Yinuo Ying, MM Music Teaching & Learning
Hyun Yoon, BM Piano Performance
Selina Zhang, BM Piano Performance

Tenor
Micangelo Ferrante, BM Composition
Arthur Filppu, BS '22 Economics, Mathematics
Tian Lam, Human Biology, Musical Studies (Keyboard)
Ryan Lee, MS Computer Science
Tanner McConlogue, BA Intelligence & Cyber Operations, Classical Voice
Baltej Miglani, BA International Relations & The Global Economy
Shawn Shih, BS Global Health
Aren Wright, BA International Relations
Mengze Wu, BS Neuroscience, Gender & Sexuality Studies

Bass
Anuj Bhutani, MM Composition
Ryan Cheung,* MM Choral Music
Joshua Cho, BM Piano Performance
Daniel ha, DDS Dentistry
David Hernandez, BM Composition, Classical Guitar
Edward Lee, BM Organ
Neil Pereira, BS Business Administration
Brian Preskitt, Community Member
Aviv Shai, BS Computer Science,
Musical Studies (Keyboard)
Brian Lee, BM Computer Science, Piano Performance