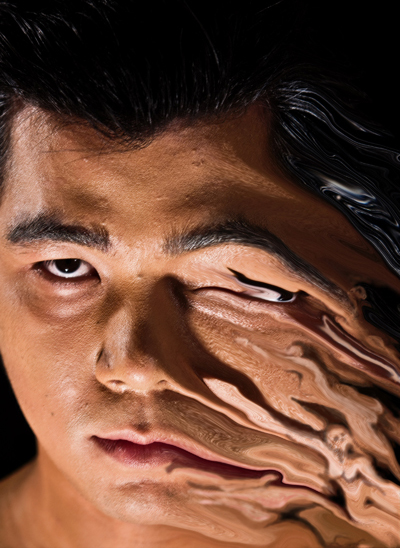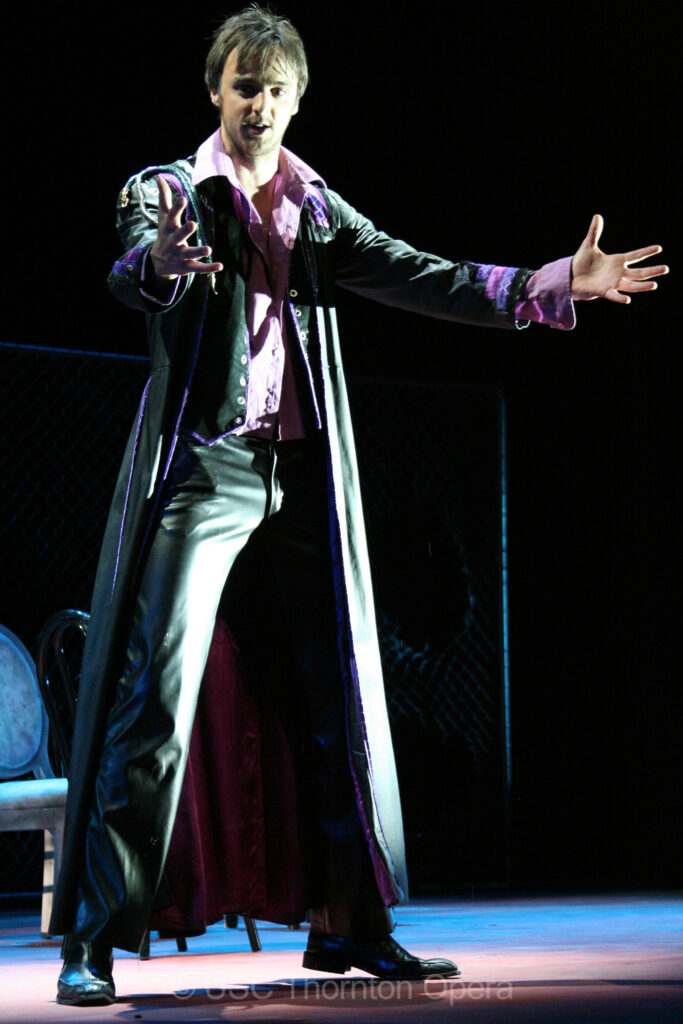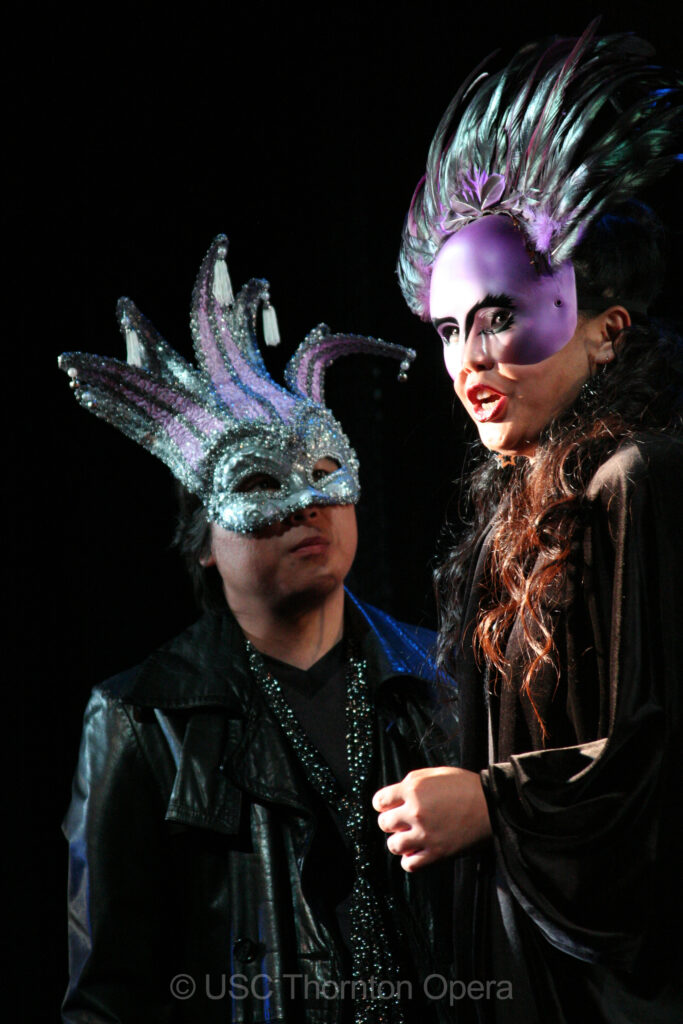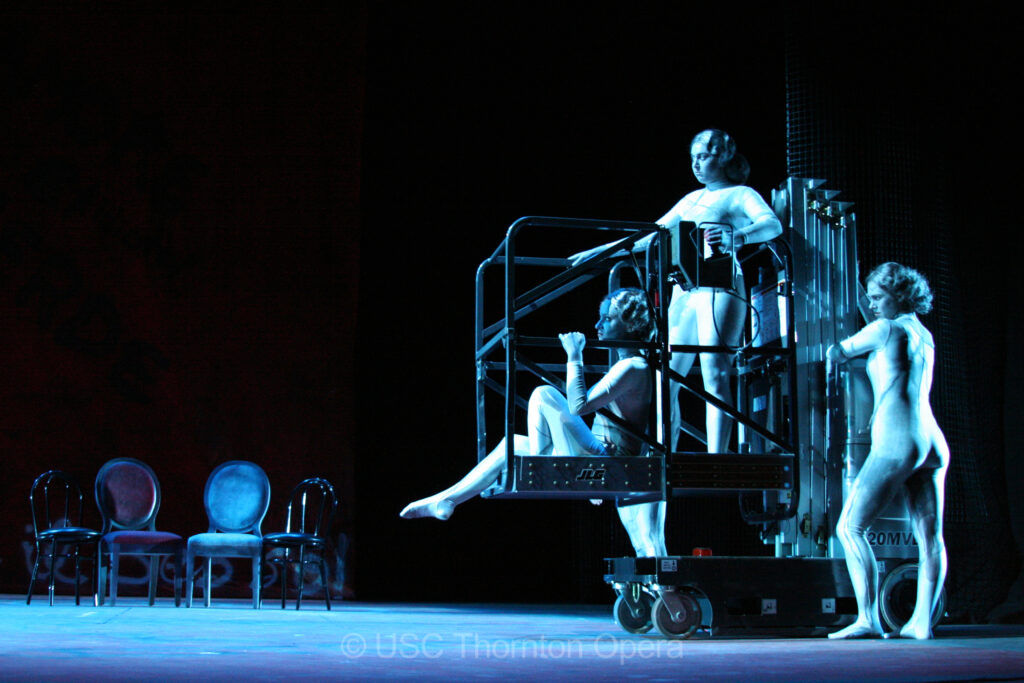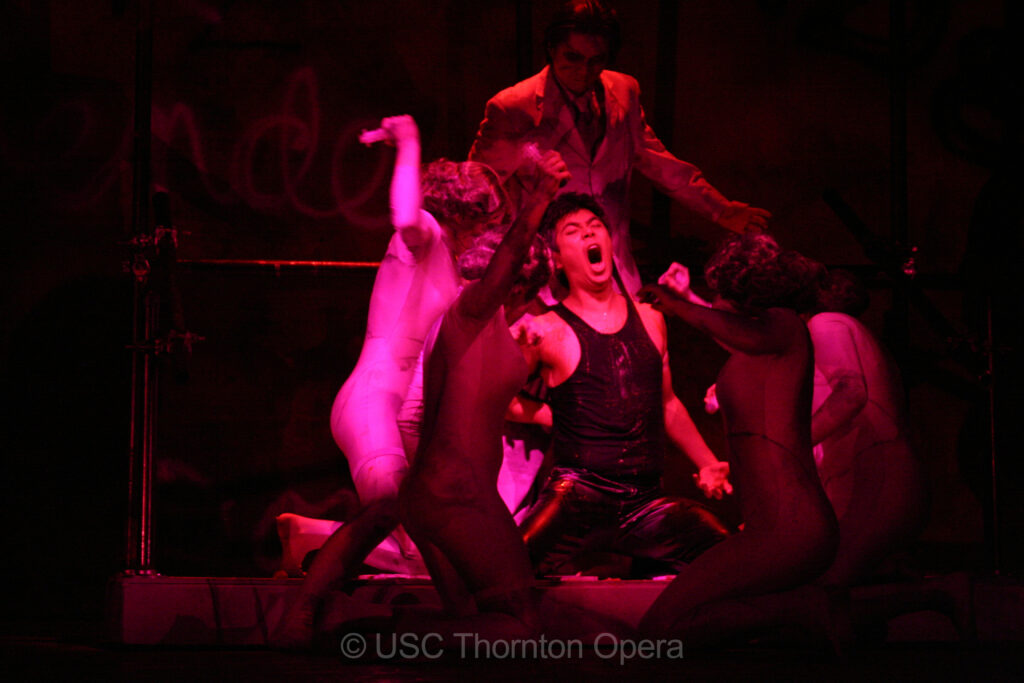 See the full photo gallery for Don Giovanni
The Opera program presents Mozart's Don Giovanni, performed by the singing-actors of the USC Thornton vocal and performing arts program and instrumentalists of the Thornton Chamber Orchestra.
Mozart's masterpiece tells the story of Don Giovanni, an aging nobleman, driven by an uncontrollable sexual appetite. A rapist and a murderer, Giovanni finally meets an end appropriate to his hedonistic and destructive lifestyle. This witty piece of satirical drama is a reminder of the price paid for thoughtlessness and recklessness.
Don't miss this updated evening of thrilling and disturbing opera-theatre.
This production is rated PG-13 for violence and mature content.