Welcome to the USC Thornton School of Music, where students and faculty are dedicated to the highest artistic standards – and to working collaboratively. The friendships, networks and mentorships developed here enrich careers years into the future.
We know that successful musicians now need to do so much more than play music. In addition to being virtuoso performers with distinct artistic voices, they need to function as digital-savvy technicians and entrepreneurs. We equip artists with the portfolio of skills they need to thrive. No one career looks like another, and we train students for success in multiple career paths.
USC Thornton is unique among conservatories and music schools in that almost all genres of music can be found here under one roof. Also, being part of a world class research university gives students countless opportunities to expand their study outside of music. And our location in Los Angeles, one of the great creative capitals of the world, means that students are exposed to abundant opportunities in the music, film, television, video game, theatre, dance and other artistic industries.
To learn more about the school and find the path for you, follow the links below.
Get the latest from USC Thornton in your inbox! Subscribe to the e-newsletter.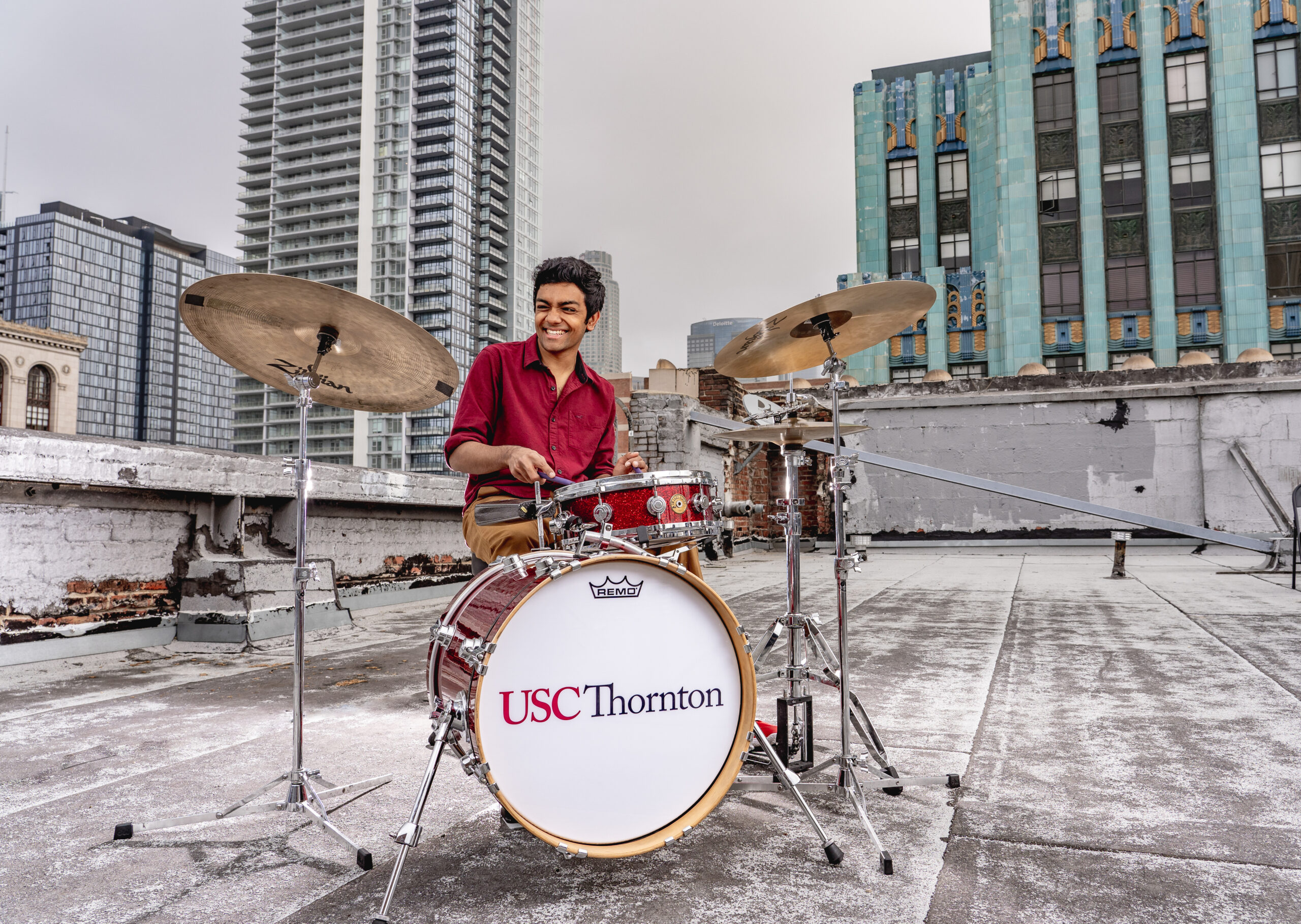 Don't miss a beat. Connect with us.