Identify and resolve each of the given chords. Provide key and Roman Numerals for all chords.
Answer: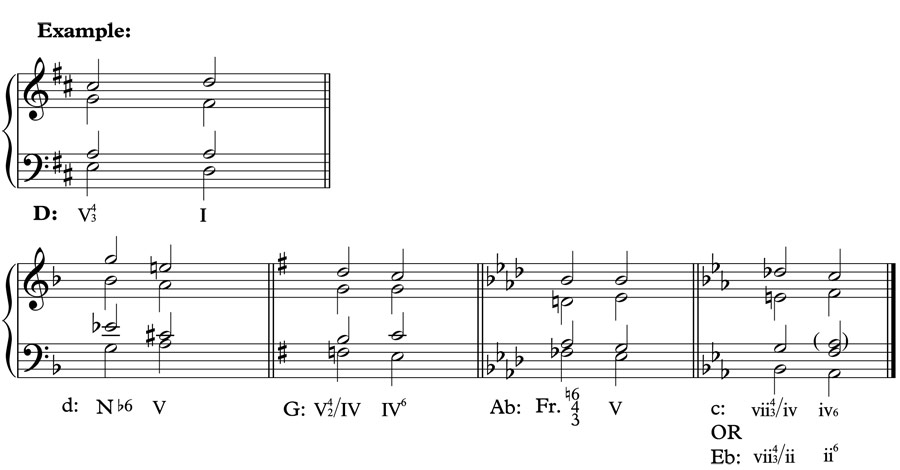 Download answer as PDF
Note the voice leading in each example. In the last example, note how the last progression can work either in c minor or E flat.
For further study of the identification and labeling of chromatic chords (secondary functions, augmented 6th chords, Neapolitan chords, etc), see:
Kostka, Stephan and Dorothy Payne. Tonal Harmony: With an Introduction to Twentieth-Century Music. 7th edition. McGraw-Hill, 2012.
Specifically, review Parts 4 and 5 (Chapters 16-26, excluding those chapters on modulation).
//