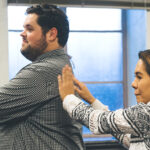 November 7, 2018
Alumni like Ryan Williams are ushering in the future of K-12 music education while gaining tools in Thornton's new Master's degree to better navigate their classrooms.
---
October 11, 2018
The new degree in K-12 Contemporary Teaching Practice teaches from within each genre, from songwriting and hip hop production to traditional band repertoire.
---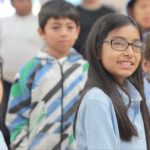 March 15, 2018
The emerging field of community music champions music as an agent for positive change in nontraditional settings, from after-school programs to music education for seniors.
---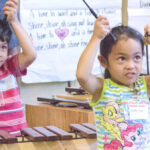 March 14, 2018
USC Thornton alumna Catherine Cooper launched a music education program for underprivileged students in central California.
---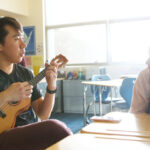 March 13, 2018
From directing a middle school orchestra to leading contemporary music projects, alumnus Jim Wang exemplifies the values of USC Thornton's new K-12 Contemporary Teaching Practice degree.
---
March 1, 2018
---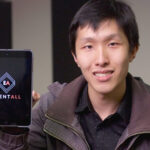 January 17, 2018
Senior Alvin Liang recently won USC Stevens Institute's Best Business Concept Award for a music industry app he created, one of many students using tech to launch careers.
---
December 1, 2017
Peter Webster, scholar in residence in the department of Music Teaching and Learning, reflects on the school's bold plan to transform music education.
---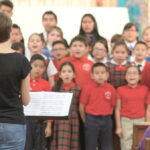 November 15, 2017
The choir festival is the culminating project for elementary school students who are part of the USC Thornton Community Engagement Program.
---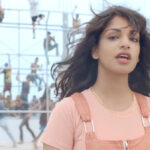 November 2, 2017
Judy Lewis, director of the K-12 Contemporary Teaching Practice master's degree program, reflects on USC Thornton's bold plan to transform music teacher education.
---