September 25, 2018
Two recent symposia on vocal pedagogy demonstrate that USC Thornton is at the cutting edge of science-informed voice teaching.
---
August 27, 2018
With help from USC Thornton and USC's occupational therapy units, talented Trojans learn how to avoid repetitive-movement injuries.
---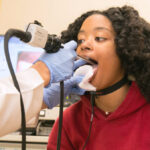 October 10, 2017
USC Thornton and the Keck School of Medicine of USC partner to bring vocal health screenings to students.
---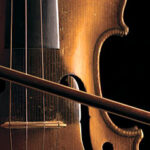 July 6, 2016
The spring issue of USC's Trojan Family Magazine includes a feature article exploring the special relationship between musicians and the medical specialists who help to keep them in top performing condition. The piece profiled two USC Thornton students – Popular Music junior Javen Smith and Vocal Arts alumnus Justin Fatu Su'esu'e (MM '16) – and… Continue reading Trojan Family Magazine spotlights musicians – and the specialists who keep them healthy
---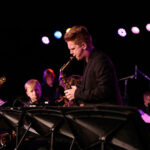 April 30, 2015
On April 16 & 17, USC Thornton celebrated the launch of the Musician's Wellness Initiative with performances and symposiums on hearing wellness and vocal health.
---