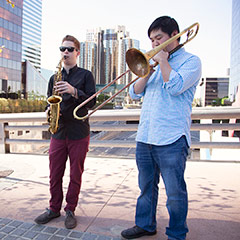 Alex Hahn and Jon Hatamiya join the Thelonious Monk Institute
Two USC Thornton Jazz Studies alums, saxophonist Alex Hahn ('16, jazz studies) and trombonist Jon Hatamiya ('16, jazz studies), have been admitted to the highly-regarded Thelonious Monk Institute of Jazz Performance. Each fall, the two-year, full-scholarship program admits an ensemble of seven talented jazz musicians to study both individually and as a group.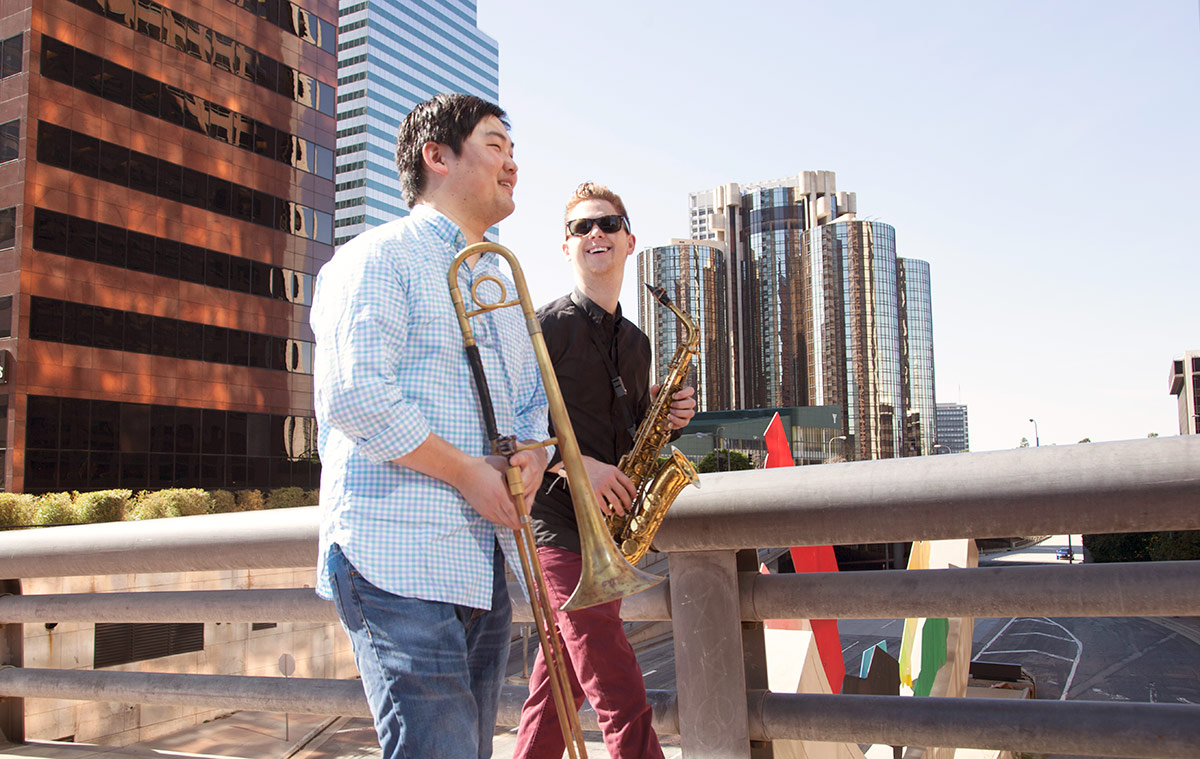 Jon Hatamiya and Alex Hahn in downtown Los Angeles. (Photo by Noé Montes/USC)
Hahn, a native of Orange, California, has recorded with Michael Bublé and released his debut album with the Alex Hahn Crossing last year. Hatamiya grew up in Davis, California, and received the 2015 ASCAP Herb Alpert Young Jazz Composers Award. Both have toured and performed extensively at jazz venues and festivals across the country.
In addition to their studies, the musicians of the Thelonious Monk Institute present a busy and exciting slate of concerts and community outreach events around the globe, often along-side world-class jazz artists.