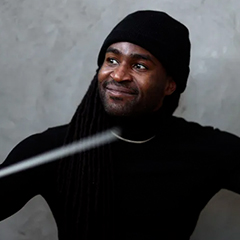 Alexander Lloyd Blake named Copland House Residency Award Recipient
USC Thornton choral & sacred music alumnus Alexander Lloyd Blake (DMA '19) received one of six residency awards at the 2022 Copland House Residency Awards. The announcement was made on Oct. 23.
The Copland House Residency is a charter program of Aaron Copland's National Historic Landmark home. 180 composers applied from 33 states, the District of Columbia and four countries. The award pays for all expenses in a short term 3-8 week "artist's paradise" in Copland's home near New York City to focus uninterruptedly on creative work. The opportunity also allows eligibility for a wide variety of post-residency performance, recording and commissioning opportunities.