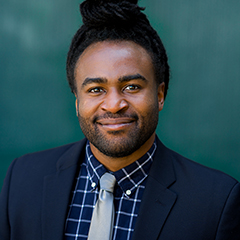 Alum-led choral ensemble Tonality receives Adventurous Programming Award
Choral ensemble Tonality, led by USC Thornton alum Alexander Lloyd Blake (DMA '19), has received the Chorus America/ASCAP 2020 Adventurous Programming Award. The award recognizes choruses that demonstrate a commitment to fostering and promoting new music.
Blake founded Tonality in 2016, while studying at USC Thornton, with the goal of advancing underrepresented voices in choral music and creating music about social justice issues. "We are honored to continue to create an inclusive narrative in music making and storytelling," read an announcement of the award on the ensemble's Twitter page.