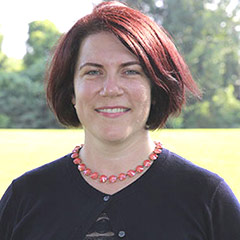 Alumna Sue Elliott chosen to lead new Tanglewood Learning Institute
Alumna Sue Elliott (MM '98, Clarinet) was recently appointed as the inaugural director of the Tanglewood Learning Institute, a new educational music facility set to open in the Summer of 2019. A project of the Boston Symphony Orchestra, in collaboration with the Tanglewood Music Center, the institute's four new buildings will host year-round educational talks and lectures, film presentations, panel discussions, masterclasses and rehearsals, musical demonstrations, and workshops related to Tanglewood's concerts and classical music programming.
Elliott has worked in the fields of music education, community engagement, creative program building, and distance learning with numerous arts organizations, including the Houston Grand Opera, Seattle Opera, Toronto's Royal Conservatory of Music, and Glimmerglass Opera.