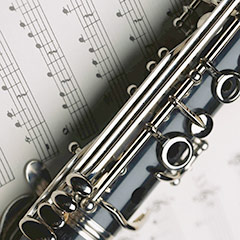 Alumni Micah Wright and Jason Lo to compete at MTNA
USC Thornton alumni Micah Wright (DMA '15, clarinet) and Jason Lo (MM '12, DMA '16, piano) recently won the Music Teachers National Association Young Artist Woodwind State Competition. This month, they will perform in the Regional Competition in Honolulu, Hawaii.
Outside of the competition, Wright currently performs with Trio Brillante and the Kaleidoscope Chamber Orchestra. Lo has performed at Carnegie Hall and won the solo piano competition for the Music Teacher's Association of California in 2012.