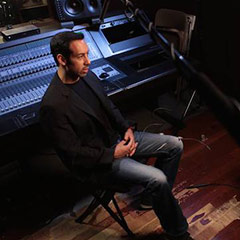 Alumni-produced film scoring documentary exceeds fundraising goals
"The Score," a documentary film being produced in collaboration between USC Thornton and Annenberg School of Communication alum Trevor Thompson and notable alumni from the USC School of Cinematic Arts, recently secured over $120,000 in a Kickstarter fundraising campaign. The project exceeded its initial crowd-funding goal by over 200% and will begin pre-production.
In an article for Billboard magazine, director Matt Schrader described the film's ambition to "take viewers inside the world's most-recognized music genre: the film score," going behind-the-scenes with ground-breaking film composers, such as Hans Zimmer and Howard Shore. Thompson will serve as Executive Producer for the project.