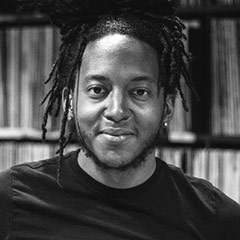 Alumnus Garrett McQueen becomes Classical 24 radio host
Garrett McQueen (MM '12, Bassoon), an alumnus of the USC Thornton Winds & Percussion program, recently joined the hosting team of Classical 24, a nationally-syndicated radio program produced by American Public Media and Public Radio International. McQueen, who formerly hosted "The Afternoon Concert" on Knoxville's WUOT-FM, is also an accomplished musician, performing with the St. Paul Chamber Orchestra, the Detroit Symphony Orchestra, and the Knoxville Symphony, among others.
Beginning in July, McQueen will host/program during Classical 24's late-night Thursday-Saturday schedule.