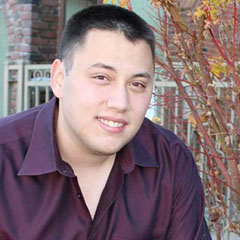 Alumnus Matthew Howard named principal percussionist for LA Phil
USC Thornton alumnus Matthew Howard (BM '12) has been named principal percussionist of the Los Angeles Philharmonic (LA Phil). After completing his undergraduate degree at Thornton under director of Percussion Studies Joseph Pereira and James Babor, Howard went on to earn his master's degree from the New England Conservatory. Most recently, Howard was a percussionist and First Year Fellow with the New World Symphony of Miami.
At the LA Phil, Howard joins a sizable contingent of 17 USC Thornton alumni and several faculty members, including Pereira (principal timpani) and Babor (percussion).