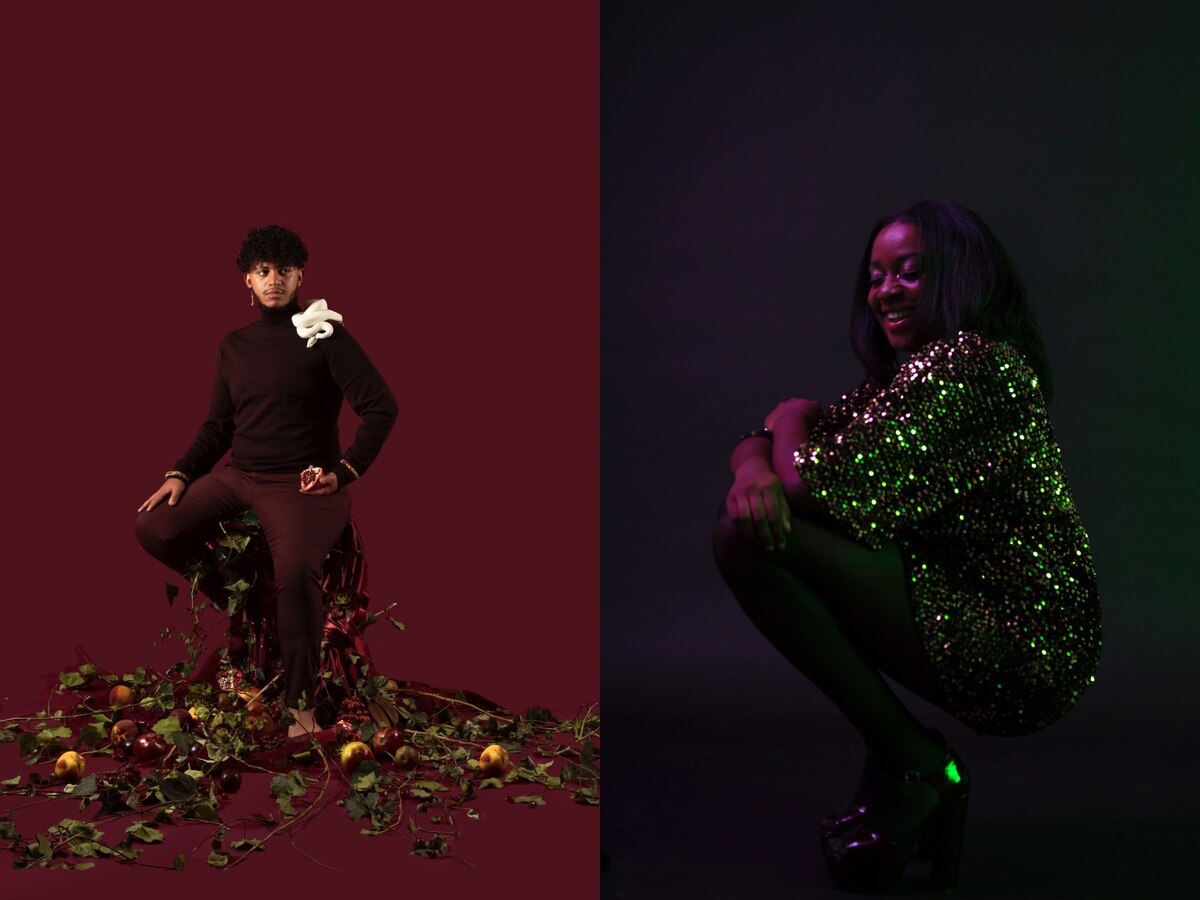 Amir Kelly and Ayoni Thompson named among Best Young Music Artists of 2019
Two USC Thornton Popular Music students, Amir Kelly and Ayoni Thompson, were recently named to PopSugar Magazine's list of Best Young Music Artists 2019. The list highlights talented up-and-coming artists who are soon to make waves in pop music.
Senior Amir Kelly creates music he describes as "Blindian Pop," a nod to his Black and Indian heritage. He debuted his first single "Maui" in 2018, and his latest single "Eden" was released this month. Kelly plans to stay in LA after graduation to continue releasing his EP, one track at a time.
Junior Ayoni Thompson is passionate about creating music that isn't defined by genre, finding inspiration in the sounds of the many places she's lived, including Barbados, Miami and Indonesia. Her debut EP "Iridescent," inspired by her love for South Central Los Angeles, was released in October.