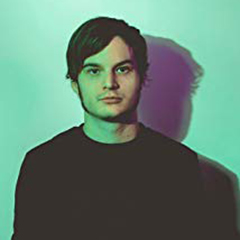 Andrew Prahlow earns two award nominations for "Outer Wilds" soundtrack
Screen Scoring alum Andrew Prahlow (GCRT '11) was nominated for two awards for his soundtrack for the "Outer Wilds" video game, a "backpacking adventure in space" that tasks players with solving the mystery of a recent disaster before the galaxy is wiped out by a supernova. The score was nominated for a Jerry Goldsmith Award for Best Score for a Videogame, and the Golden Joystick Award for Best Audio.
Prahlow and his collaborators were inspired to use instruments and sounds that players might not expect to hear in a space-exploration game, such as harmonica and a plucky banjo, to lend a homey sound to the characters' home base, a campfire where characters roast marshmallows in space suits.
The Golden Joystick Award winners will be announced Nov. 15 at the awards ceremony in London, which will be streamed live online.