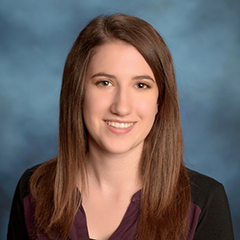 Angela McPhee awarded inaugural scholarship from Association of Independent Music Publishers
USC Thornton student Angela McPhee, a senior in the Music Industry program, has been awarded the inaugural Linda Komorsky Liker AIMP Scholarship Award by the Los Angeles Chapter of the Association of Independent Music Publishers (AIMP).
The award seeks to support music business students as they pursue impactful careers in the music industry. "Angela's outstanding achievements as a student and young professional are truly inspiring and a great tribute to the memory of the award's namesake," said Teri Nelson-Carpenter, music executive and Los Angeles Chapter President of the AIMP.