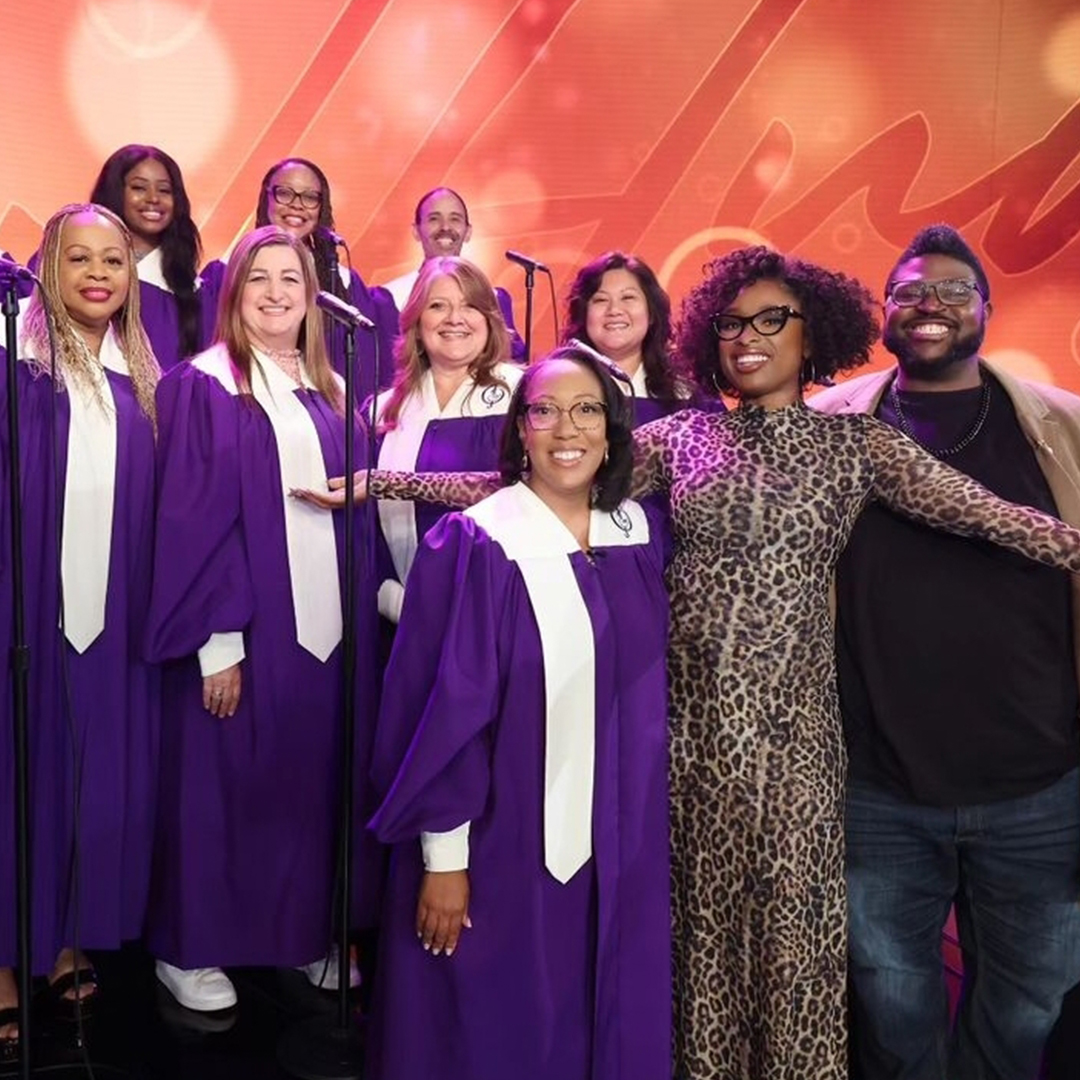 Angelica Brooks directs choir as guest on "The Jennifer Hudson Show"
Angelica Brooks, a DMA student in the USC Thornton Music Teaching & Learning program, appeared as a guest on The Jennifer Hudson Show for her Musical Mondays segment on Nov. 6. Brooks turned audience members into a choir ensemble, directing them in a rendition of "Celebration" by Kool and The Gang.
Photo courtesy of Angelica Brooks.