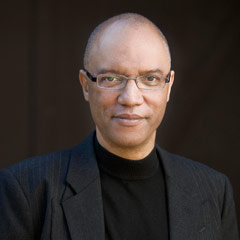 Billy Childs premieres violin concerto at Grant Park Music Festival
​​GRAMMY Award-winning artist and Thornton alumnus Billy Childs ('79) premieres his Violin Concerto No. 2 at the Grant Park Music Festival in Chicago on July 15-16. The piece will be performed by the festival's Project Inclusions String Quartet and features acclaimed violinist Rachel Barton Pine as a soloist.
Grant Park Music Festival co-commissioned the composition, along with the Boulder Philharmonic Orchestra, the Anchorage Symphony Orchestra and the Interlochen Orchestra.