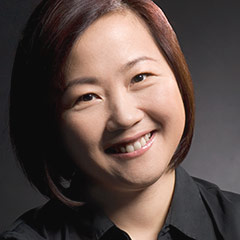 Bing Wang judges nation-wide songwriting competition in Singapore
USC Thornton faculty member and music producer Bing Wang landed a spot on the judging panel for Singapore's nation-wide Mandopop songwriting festival, SG:SW2017 I Write The Songs. Wang was joined by Singaporean xinyao pioneer Liang Wern Fook and singer-songwriter Wong Hong Mok to judge the 12 performances given at the finale concert on Saturday, Sept 28 at the Singapore Chinese Cultural Centre (SCCC).
Jointly organized by the SCCC, the Composers and Authors Society of Singapore and Ocean Butterflies Music, the festival aims to uncover and cultivate the next generation of Mandopop musical talent.