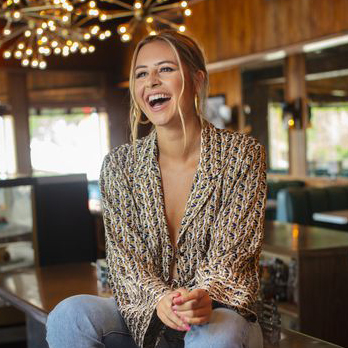 Carly Rose profiled by LA Times
The LA Times recently profiled USC Thornton Music Industry student and pop singer Carly Rose. The article discusses Rose's new "knockout" debut single, "Birds & Bees," and the singer's decision to circumvent traditional labels.
Rose enjoys the freedom of being an independent artist and has teamed up Sean Lewow, who is also a USC Thornton Music Industry student, of the Revels Group to be her manager. Instead of vying for airtime on Top 40 radio, Rose and her team are focused on gaining momentum on streaming services. The plan is "to build a following on their own before possibly seeking the kind of multiplying force that a major can provide," said the article.