USC Thornton Opera, together with the USC Thornton Symphony and flamenco guitarist and faculty member Adam del Monte, presents Osvaldo Golijov's Ainadamar. With a Spanish-language libretto by David Henry Hwang, Ainadamar (Arabic for "Fountain of Tears") imagines the final hours of Spanish poet and playwright Federico García Lorca through the eyes of Catalan actress Margarita Xirgu.… Continue reading Ainadamar
---
See the full photo gallery for La clemenza di Tito The Roman emperor Titus' choice of a woman to marry sets off a dangerous turn of events. How does he prevent a love quadrangle, attempted murder and a capitol in flames from leading to his demise? The Thornton Opera Program and the Thornton Symphony bring to life… Continue reading La clemenza di Tito
---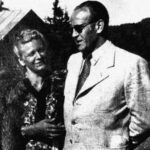 With the advent of scholarly research into the lives of Oskar and Emilie Schindler, additional insight has come to light. As an ordinary couple who became increasingly immersed in extraordinary circumstances, the Schindlers found themselves faced with the ultimate moral decision. Told from Emilie Schindler's perspective, Frau Schindler is a serious, poignant opera. It examines… Continue reading Frau Schindler
---
What is a serious opera singer to do when she is playing a character who awaits death on a desert island and is continually interrupted by an underground cabaret comedy troupe, all performing at the whim of a spoiled wealthy Viennese nobleman in the Weimar era?! This is the confusing and hilarious premise of Richard… Continue reading Ariadne auf Naxos
---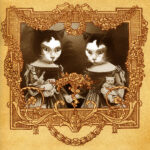 See the full photo gallery for The English Cat Based on a short story from Scenes of the Public and Private Lives of Animals by Honoré de Balzac, Hans Werner Henze's The English Cat explores class division through the eyes of a group of bourgeois cats who form the Royal Society for the Protection of… Continue reading The English Cat
---
 The USC Thornton Opera Program is proud to announce our 2015 Opera Scenes Program! This year's performance will feature compositions by numerous composers, from Beethoven to Sondheim. Come join us on February 6th for a night of great music!
---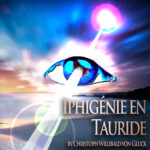 See the full photo gallery for Iphigénie en Tauride Orestes, son of the Greek King Agamemnon, is captured in Tauris by the Scythians and faces execution at the hands of Iphigénie the high priestess of Diana. But Iphigénie is Orestes' long lost sister! A surprise happy ending is cradled in Gluck's beautiful music and masterful… Continue reading Iphigénie en Tauride
---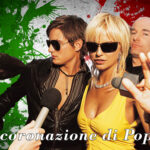 Politics, sex, and religion—the stuff of all great opera! Claudio Monteverdi's 17th century masterpiece, L'incoronazione di Poppea, combines all of the above with the sublime Baroque music of one of the great masters of the genre.
November 20, 22, and 24, 2013
Bing Theatre
USC University Park Campus
---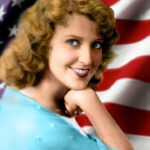 The singing-actors of the USC Thornton Opera program present an exciting and wide ranging selection of excerpts from grand opera to operetta featuring music from the work of American legend Jeanette MacDonald.
February 7, 2014
Alfred Newman Recital Hall
USC University Park Campus
---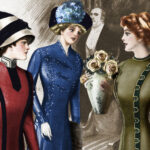 Pop the champagne corks, sit back, and relax with Gioachino Rossini's silly, fun comedy Il viaggio a Reims. Celebrate life with Rossini's bubbly score and the talented young artists from the USC Thornton School of Music's Opera Program and Orchestras.
April 23, 25, and 27, 2014
Bing Theatre
USC University Park Campus
---