In the spring of 2022, USC Thornton School of Music Dean Robert Cutietta stepped down after 20 years of inspired service to the university, as well as the music community in Los Angeles, nationwide and around the globe. During Dean Cutietta's two-decade tenure, USC Thornton has expanded the definition of what it means to be a music school. It was early to add programs in music production and business, popular music, songwriting, screen scoring, arts leadership and education. International collaborations and alliances have linked USC Thornton with music institutions worldwide.
Spotlights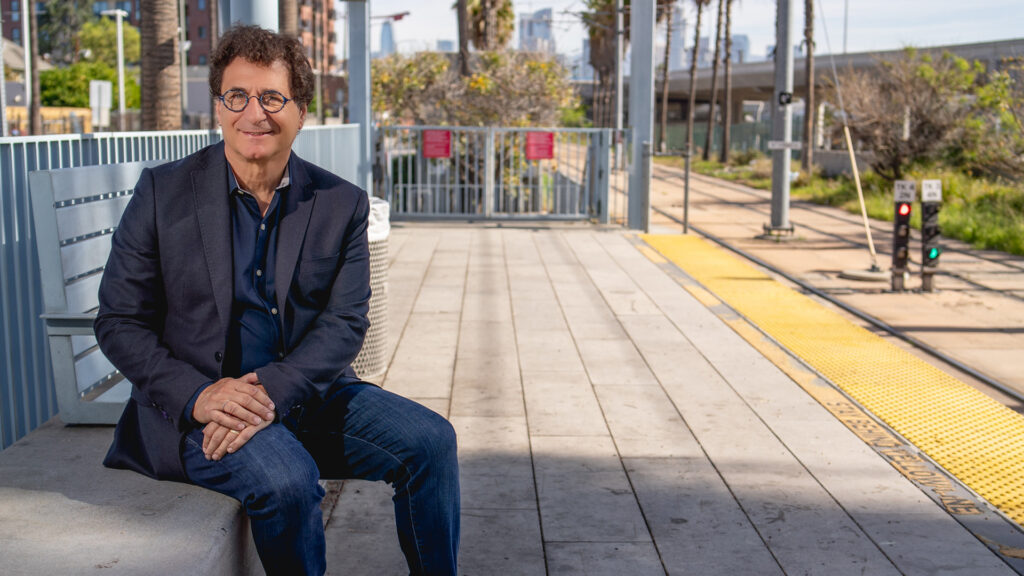 April 21st, 2022
As Robert Cutietta steps down as Dean of the USC Thornton School of Music after 20 years of inspired service, we look back on the school's legacy of innovation.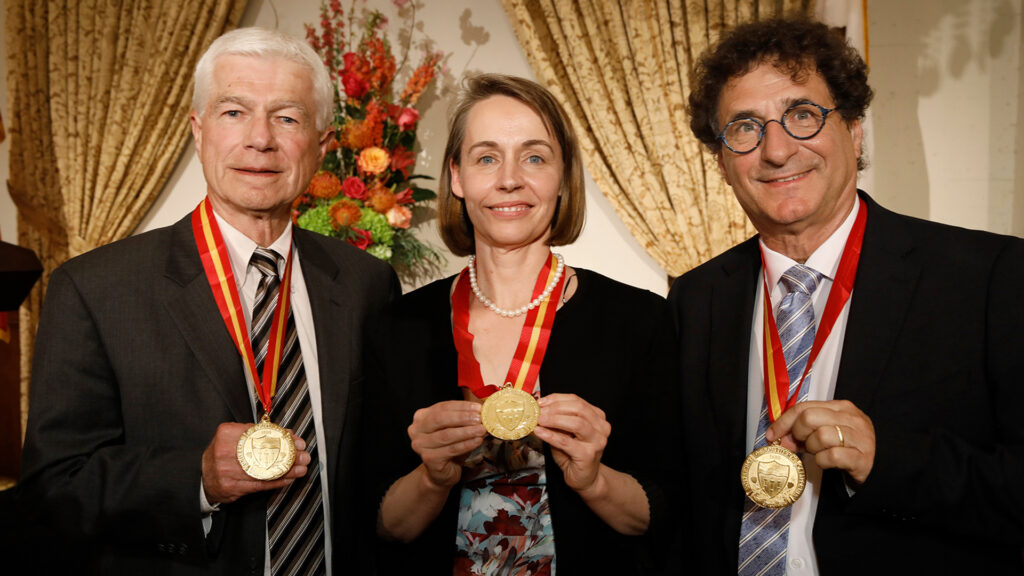 April 20th, 2022
Robert Cutietta receives USC's top honor, the Presidential Medallion, awarded to those who have brought honor and distinction to the University's campuses.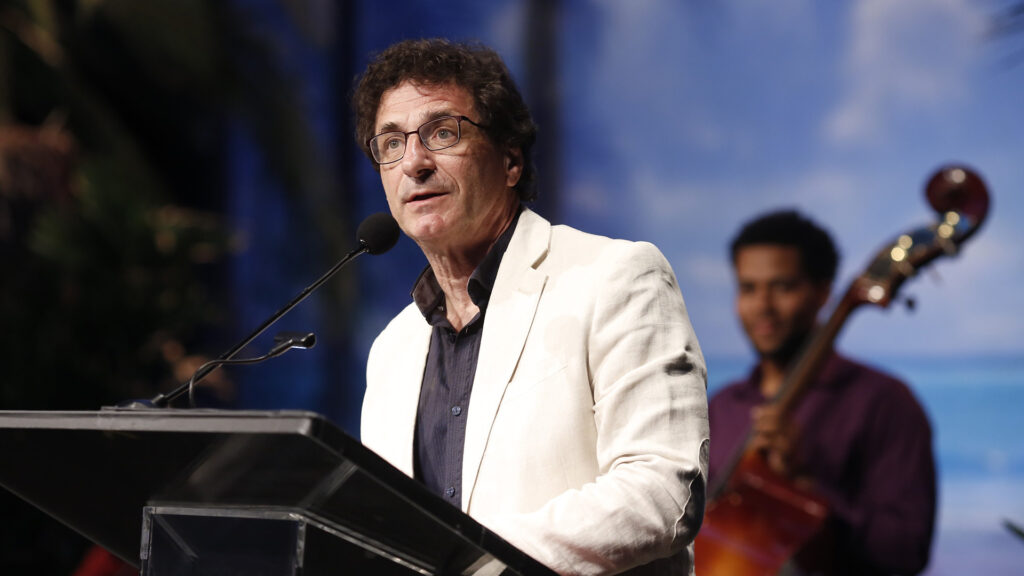 August 20, 2021

As he announces he will step down as the Dean of both the USC Thornton School of Music and the USC Glorya Kaufman School of Dance, Robert Cutietta reflects on 20 years of leadership at USC.
A Brief Timeline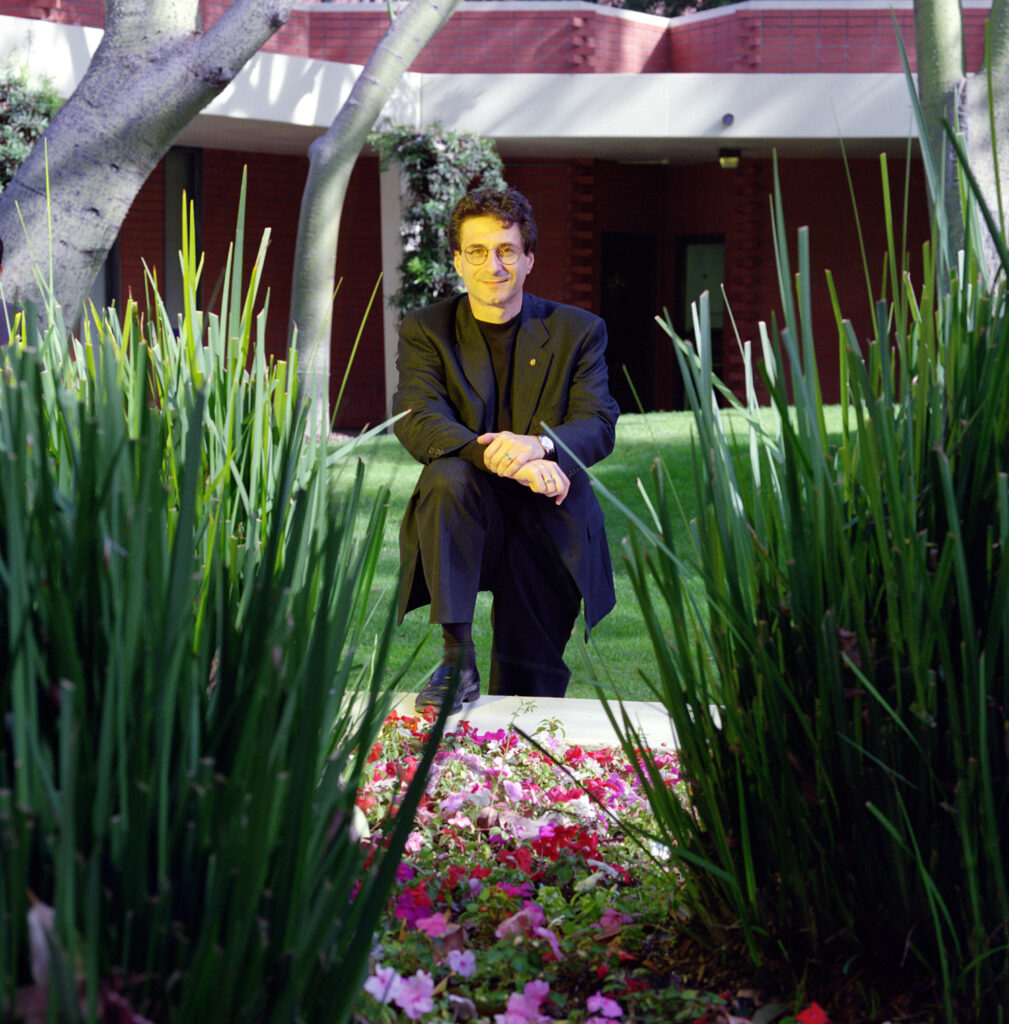 2003: Robert Cutietta, the new dean of the USC Thornton School of Music.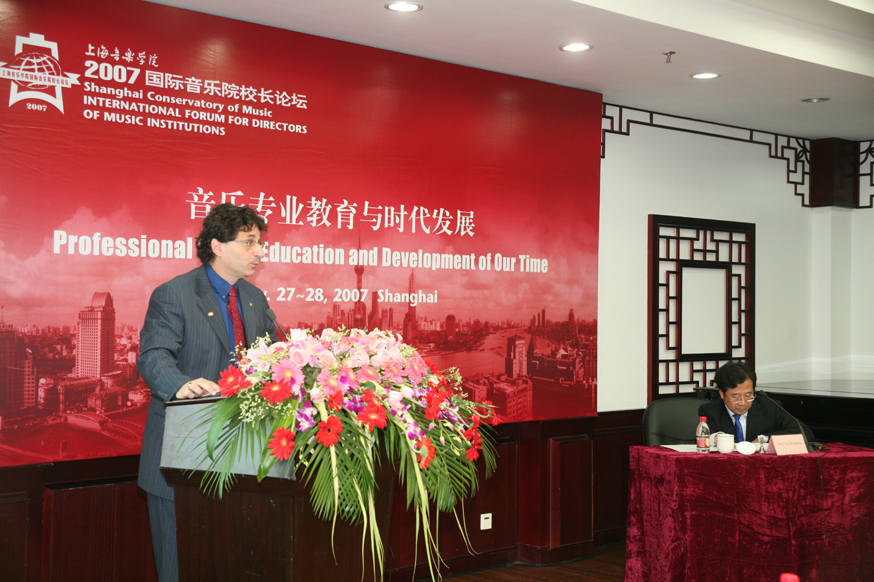 2007: Robert Cutietta speaks at the International Forum for Directors of Music Institutions at the Shanghai Conservatory of Music.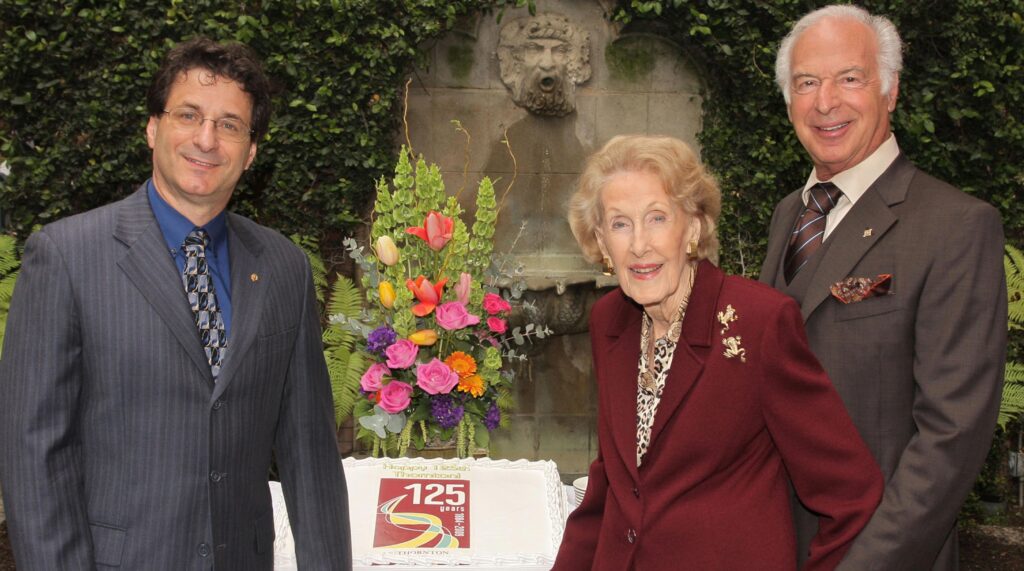 2009: Dean Robert Cutietta with Flora L. Thornton at the ceremony for the 125th Anniversary of the USC Thornton School of Music. (Photo by Lee Salem.)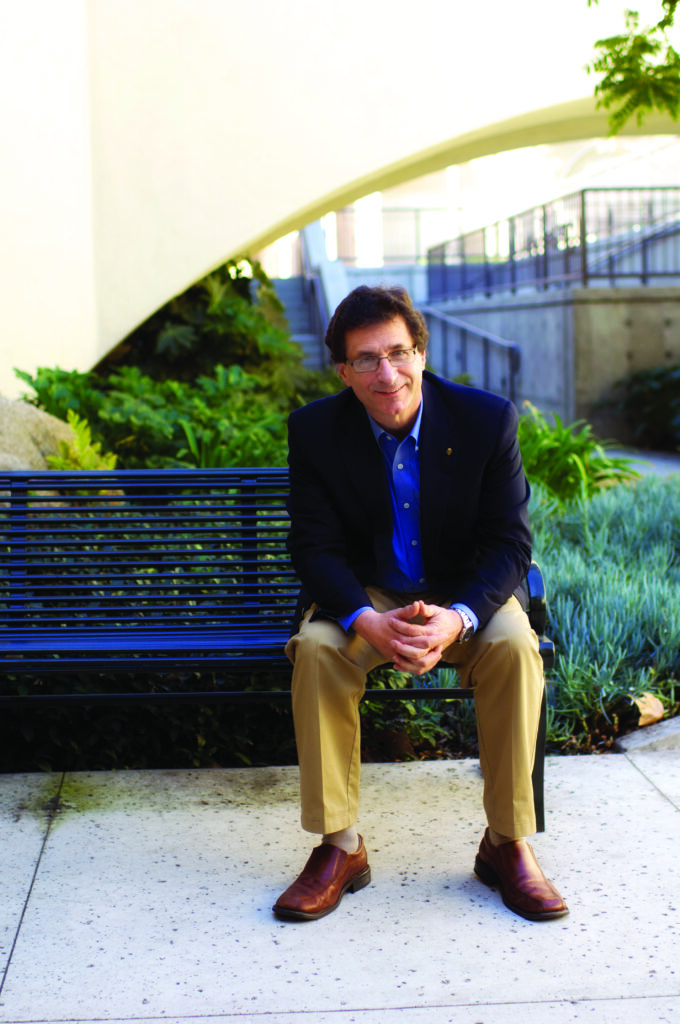 2013: Dean Cutietta in the Flora L. Thornton courtyard of The Music Complex.
2014: Dean Cutietta traveled to Sydney as one of the founders of the Pacific Alliance of Music Schools (PAMS), an alliance of 11 preeminent music institutions from China, Singapore, Japan, Hong Kong, Taiwan, the United States, New Zealand and Australia.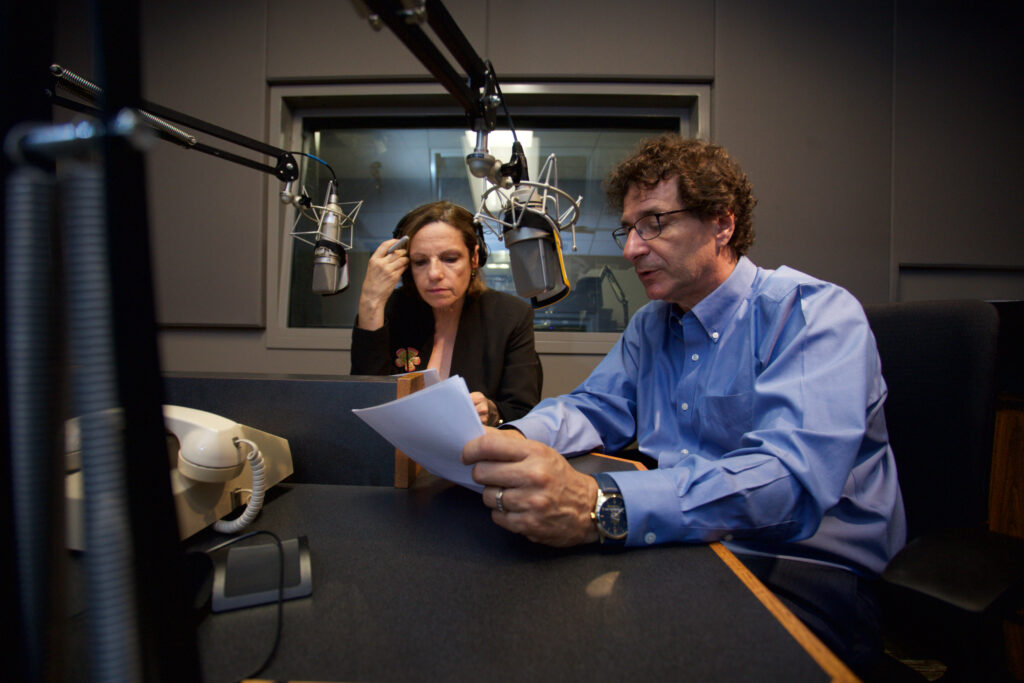 2016: Robert Cutietta in the Classical KUSC studio with Gail Eichenthal. Both co-hosted the USC Thornton radio program "Ask the Dean" for ten years. (Photo by Dario Griffin)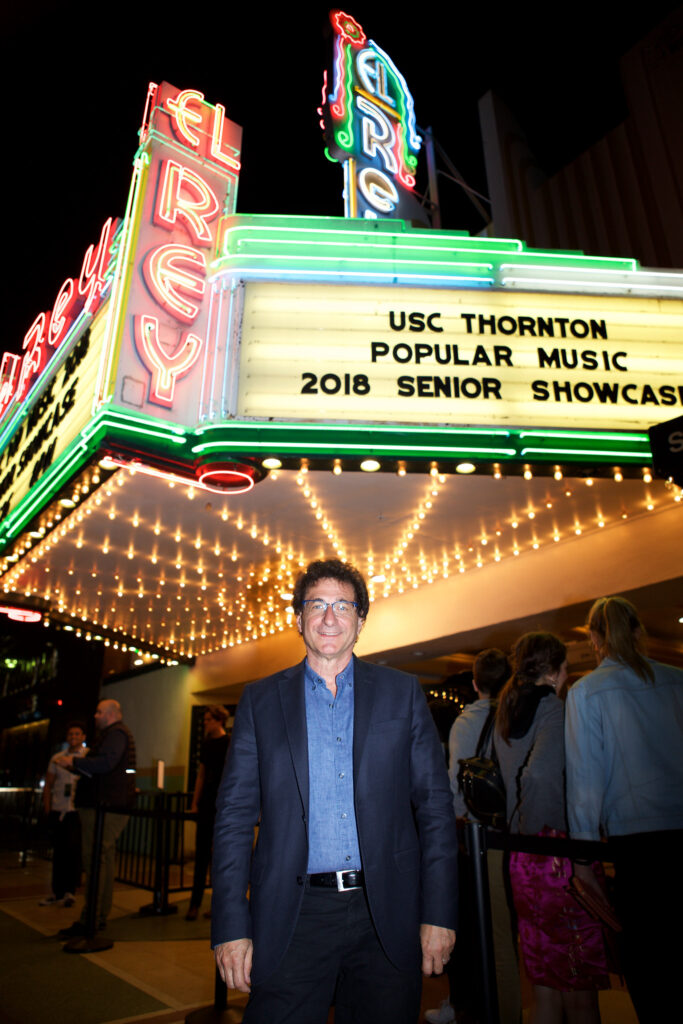 2018: Dean Cutietta outside the historic El Rey theatre for the popular music program's annual Senior Showcase. (Photo: Dario Griffin)
2018: Dean Robert Cutietta presents "The New Classical," a new model of undergraduate education that redefines what it means to be a virtuoso in the 21st century.
Tributes
Robert Cutietta is stepping down as dean of USC Thornton after 20 years of inspired service, and colleagues from around the world offer tributes.
---
"Under Rob's leadership and through his vision, the Thornton and Kaufman Schools have developed a new model of 21st century performing arts education – training exceptional performers who are also creators, leaders, communicators, mentors, and agents of change. His success in reinventing the curriculum for aspiring young artists will be a lasting contribution not only to USC, but to the field. I will miss Rob greatly for his friendship, collaborative nature, tremendous integrity, and great good humor."
Sel Kardan, President and CEO
Colburn School, Los Angeles
"Rob has inspired me more than I can say, from the first days we collaborated on an institutional review to seeing the work at Thornton and hearing him talk about how professional training for musicians needs to evolve. I so value his incisive insight and respect for others, his strategic focus and playful imagination, his dedicated service and love of music-making. Thornton has become such a leading light for conservatoires under his visionary and balanced leadership, and I forward to many, many more conversations about the future of these institutions in the coming years."
Helena Gaunt, Principal
Royal Welsh College of Music & Drama
The National Conservatoire of Wales
"The Inner City Youth Orchestra of Los Angeles had had the privilege of serving as the lead partner in a collaboration that includes the Los Angeles Chamber Orchestra and the Thornton School at USC that focuses on training emerging professional musicians from historically underserved and underrepresented communities to take and win auditions in American orchestras. Rob Cutietta has spearheaded this effort on behalf of USC, and as such, has been a strong contributor to the effort to make American orchestras look more like the rest of our country. He opened the door for USC to be a critical training partner in this effort, and he has championed our collaboration as a national player at the intersection of the orchestra industry and diversity. We will miss his leadership as Dean at the Thornton School. But we will continue to rely on his insightful wisdom, his gracious ways, and his vigorous advocacy on behalf of those who might otherwise be left without voice."
Charles Dickerson, Executive Director and Conductor
Inner City Youth Orchestra of Los Angeles
"Rob Cutietta has had a spectacular tenure as Thornton's Dean. He oversaw revision and modernization of curricular offerings, while vastly improving the bottom line and streamlining the school's structure. All the while, Thornton maintained and burnished its reputation as one of the world's best schools. Congratulations, Rob!"
Shelton G. Berg, Dean and Patricia L. Frost Professor
Frost School of Music
University of Miami
"Rob Cutietta has been an incredibly supportive international colleague. I have benefited from his insight, wisdom, and wit over many years. He has a generous musical spirit that has affected us all – a true giant in music higher education!"
Anna Reid, professor, head of school and dean
Sydney Conservatorium of Music
The University of Sydney, Australia
"Rob Cutietta has been a very important contributor to the development of creative arts education at the international level. As a member of a number of multi-country groups, his innovative ideas and the example he set by courageous implementation have been an inspiration across the world. Using his engaging personality, strong conviction, willingness to listen, but then to act, he has made an indelible positive impact on individual colleagues, faculty, students, as well as on the numerous institutions and organizations he has advised, worked with, and led."
Barry Conyngham, Redmond Barry Distinguished Emeritus Professor of Music and former dean
The University of Melbourne, Australia
"Due to Dean Cutietta's tireless efforts and visionary leadership the USC Thornton School of Music paved the way for the Popular Music Program to come into existence, a leader in that space. He is open to new ways of inspiring and educating students and that atmosphere he created made Thornton the obvious choice to us to host our summer GRAMMY Camp program. He has served tirelessly as one of the adjudicators with our GRAMMY Music Educator Award program, contributing greatly to its success and legitimacy. In short, I am a fan of Robert Cutietta and the USC Flora L. Thornton School of Music, and wish him and it the best."
David R. Sears, Vice-President, Education
GRAMMY in The Schools
GRAMMY Museum, Los Angeles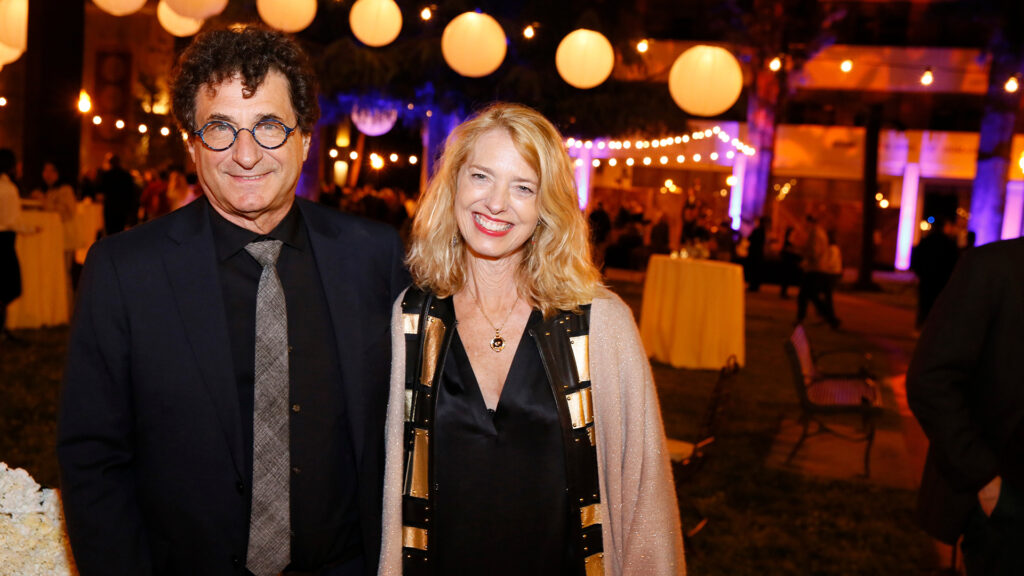 (Photos: Ryan Miller/Capture Imaging)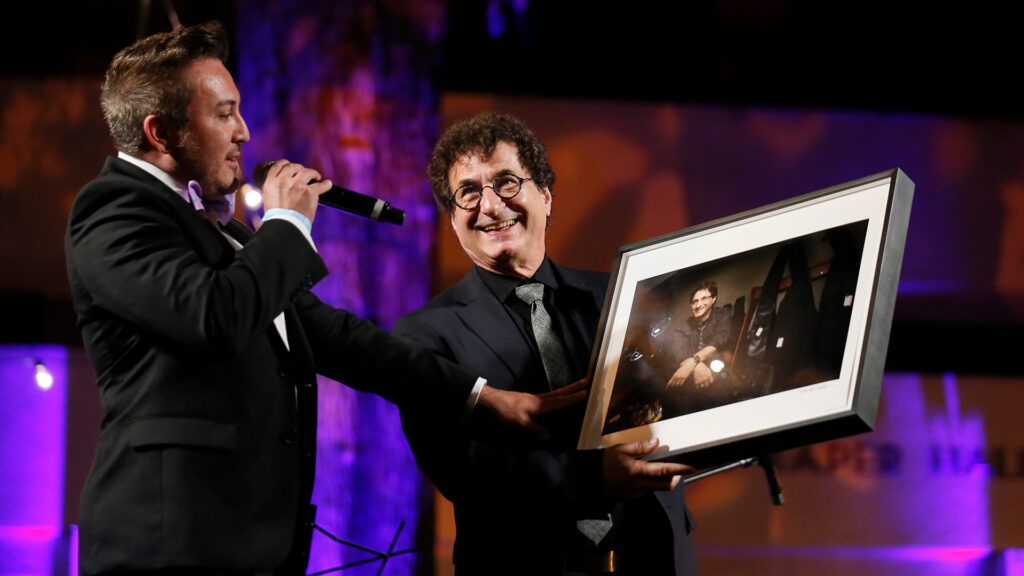 (Photos: Ryan Miller/Capture Imaging)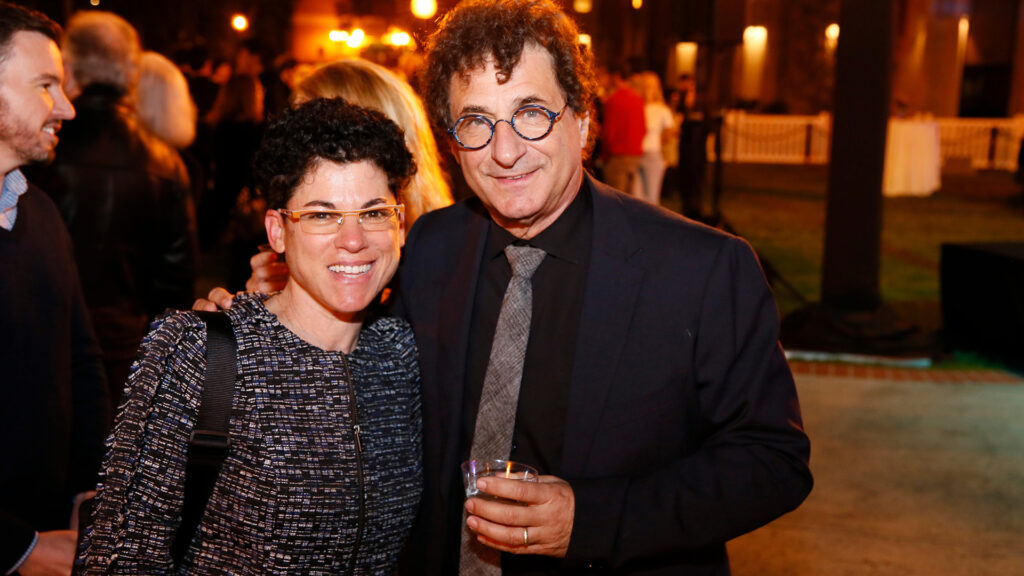 (Photos: Ryan Miller/Capture Imaging)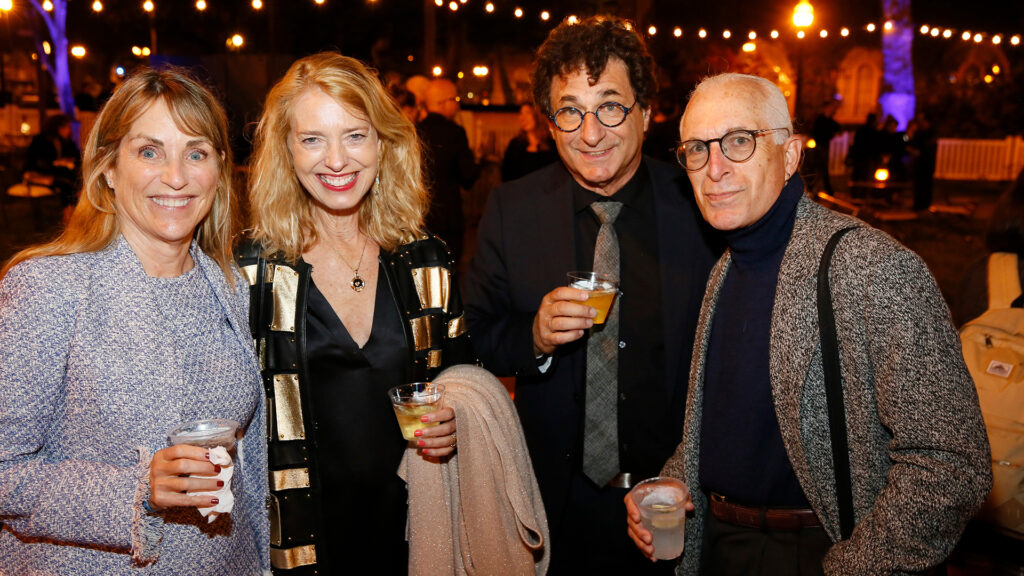 (Photos: Ryan Miller/Capture Imaging)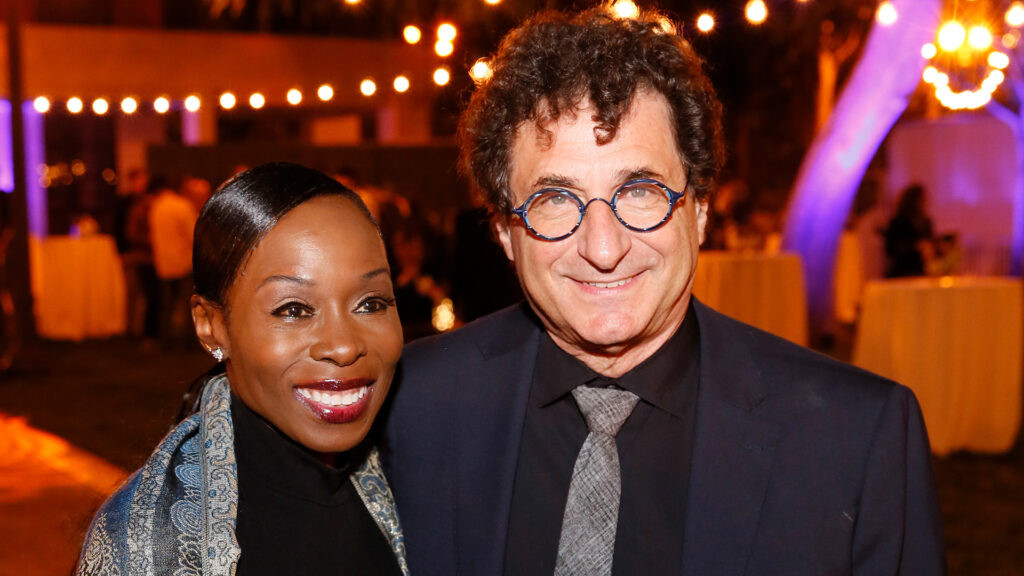 (Photos: Ryan Miller/Capture Imaging)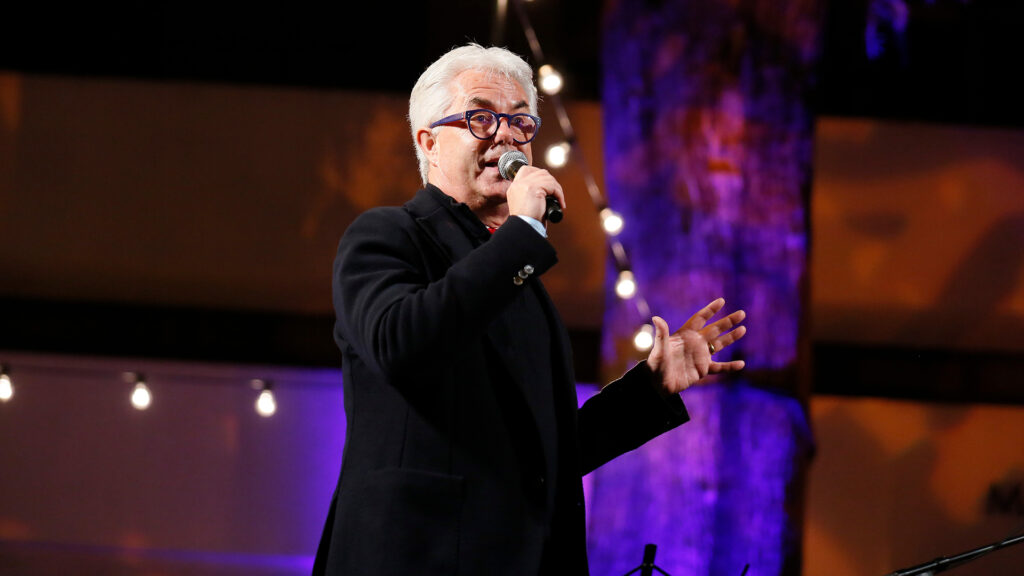 (Photos: Ryan Miller/Capture Imaging)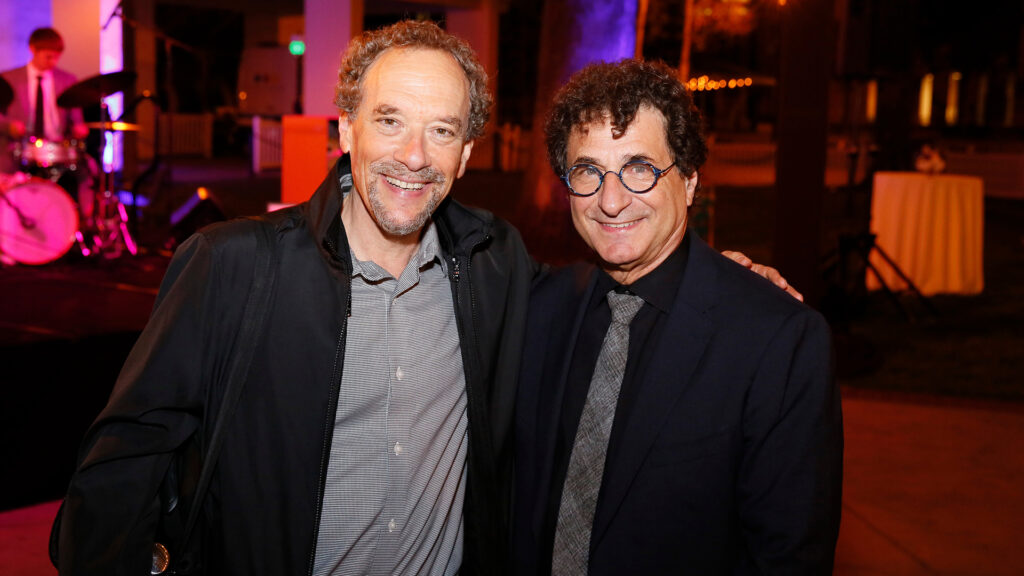 (Photos: Ryan Miller/Capture Imaging)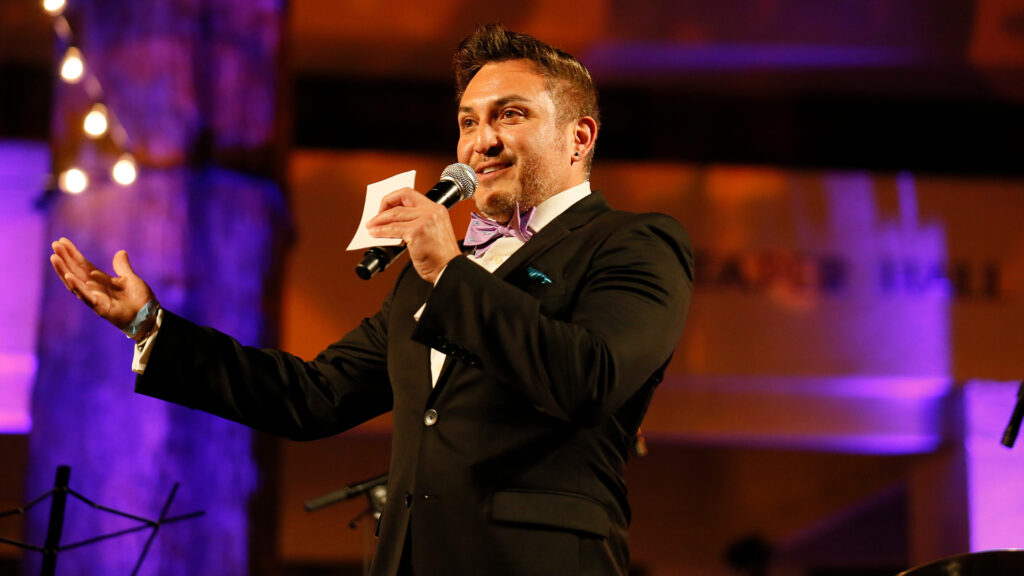 (Photos: Ryan Miller/Capture Imaging)
(Photos: Ryan Miller/Capture Imaging)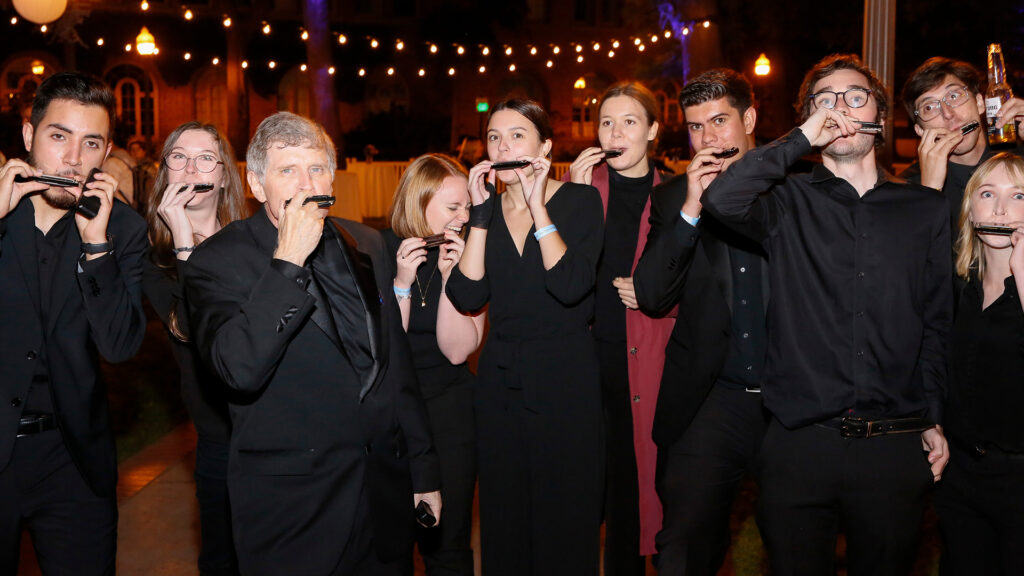 (Photos: Ryan Miller/Capture Imaging)
USC Thornton faculty members, staff, colleagues and friends celebrate dean Robert Cutietta in Founders Park after a performance by the USC Thornton Winds and Yellowjackets at Bovard Auditorium. (Photos: Ryan Miller/Capture Imaging)
"Over the past 20 years that we have known each other, I have always admired the clarity of Rob's vision, his courage to tackle challenging issues head on, and his ability to implement real change. The Thornton School of Music (and the Kaufman School of Dance) have truly been transformed under his leadership. It is hard for me to picture Rob being retired, but I have no doubt that you will be involved in exciting projects and adventures."
Jamal J. Rossi, Joan and Martin Messinger Dean
Eastman School of Music
University of Rochester, Rochester, NY
"Rob brought a special feeling of community and family to the 'orb' of the Thornton School. Working at the L.A. Phil I always knew I could pick up the phone to propose a project, brainstorm or frankly just ask for a favor and he would be there. Twenty years of service is a milestone in any career but even more so when you have made a real difference. And Rob has done that!"
Deborah Borda
President and CEO of the New York Philharmonic
"USC Thornton, being one of the university's oldest schools, has unparalleled faculty, learning and performance opportunities, all thanks to Dean Cutietta's inspiring vision and enduring leadership. As if running one amazing school wasn't enough, I think Rob is the first and only Dean in the history of USC to lead two different schools, with the other being USC Kaufman. I am so grateful for Rob's direction and support as my former boss and now a cherished colleague and friend."
Renae William Niles, Chief Content and Engagement Officer
Los Angeles Philharmonic Association
& USC Kaufman Board of Councilors member
"Rob Cutietta is a fine exemplary of how through music, we become more fully human. He is passionate about music – performing with others, and sharing his love of music across the globe. As someone who lives on the other side of the world, I have always deeply admired his commitment to our profession and the way he shares his ideas and vision as a musician, researcher and administrator. Thank you, Rob. May you have many years ahead to enjoy your life in music."
Gary McPherson, Ormond Chair of Music
Melbourne Conservatorium of Music
The University of Melbourne, Australia
"Rob has been generously sharing his wonderful music education ideas during the Pacific Alliance of Music Schools (PAMS) conferences. Rob hosted one PAMS in L.A. and we are very impressed with the creative and productive music learning environment the Thornton School could offer."
Jinny Liu, former dean
Chairperson of Wind and Brass
School of Music
Taipei National University of the Arts
"I first met Rob sharing an National Association of Schools of Music talk in the early 2000s on the future of music training. His ideas were as captivating then as they are now. He has a wonderful demeanor of open confidence, always happy to share and supportive of colleagues. His outward facing leadership drew many of us into his orbit, including my institution in Scotland, and his influence extended beyond USC into Asia and Europe."
Jeffrey Sharkey, Professor and Principal
Royal Conservatoire of Scotland
"Throughout his long and distinguished career as Dean at USC Thornton School of Music, Rob Cutietta has been a highly respected figure in the world of music and music education. An ambassador for excellence in our art form across all genres, he has never been afraid to innovate, ensuring students receive the breadth and depth of education and training needed for success in an increasingly challenging and competitive global music industry. A powerful role model for all of us in the sector, Rob has shown exceptional leadership qualities and become a familiar and very popular member of our community. He leaves an extraordinary legacy and will be much missed."
Linda Merrick, Principal
Royal Northern College of Music
Manchester, England
"Like few other leaders Rob Cutietta has a deep understanding of the dilemma's facing the music industry and higher music education. He has addressed them with curricular innovation, using vision, dialogue, persuasion and stamina as his tools."
Henk van der Meulen
Principal, Royal Conservatoire The Hague
Netherlands
"During Rob's impressive tenure, I had the great pleasure of working closely with Thornton (first as Executive Director of the Los Angeles Chamber Orchestra and now as the Executive Director and CEO of Wallis Annenberg Center for the Performing Arts), as well as serving on Thornton's Board of Councilors and teaching a graduate-level class in arts leadership at Thornton.
Rob is the consummate collaborator and colleague; program-innovator; relationship-builders; optimist and friend. Time and time again, we found unique ways of working together in order to enhance the educational experience of Thornton students and allow them to benefit from the tremendous cultural resources offered by Los Angeles and its arts landscape.
Probably most special for me was serving as a mentor to several Thornton students via my service on the Board of Councilors. This program, which Rob prioritized and nurtured, provided students unusual access to and learning from top-level industry professionals while also connecting the mentor meaningfully to Thornton's talented students, mission and vision, as well as rooting the mentor in Thornton's programs and philosophy. Finally, Rob might be the coolest music dean at any college or university. The wild success of Thornton's pop music program speaks to his coolness, but also his ability to identify remarkable opportunities for students and, more importantly, actually make them happen!"
Rachel Fine, Executive Director and CEO
The Wallis, Wallis Annenberg Center for the Performing Arts
Beverly Hills, CA
"USC Thornton School of Music has become one of the most important international partners for Sibelius Academy at Uniarts Helsinki. Rob has had a crucial role in this development. His commitment to constantly reflect and renew practices to meet the changing needs of students, the music sector and our societies, combined with the capacity to connect with people from very different backgrounds, has had huge positive impact in the many networks he has been active in. Under Rob's 20 years of service, USC Thornton School of Music has become an institution many of us in the sector, both in the US and globally, follow closely to find inspiration and collaboration."
Kaarlo Hilden, Rector
University of the Arts
Helsinki, Finland
"Rob changed our understanding of what is possible in learning, for music and through life. His integrity brought him self-assurance and that assurance brought him bravery. At NASM (National Association of Schools of Music), where we first met, it drew him to challenge as the lone voice that changed awareness, in Singapore he saw a different future, in Bangkok and France it helped us recognise a dilemma and begin to resolve it, and in L.A. he showed a way. It's about realising connections, enabling change, and making dreams matter. It's beautiful to have witnessed so much that he dreamed continuing to become real."
Bernard Lanskey, Director
Queensland Conservatorium
Griffith University
Brisbane, Australia
"With its innovative programs and its fresh, compelling vision of music education today, the Thornton School has been a source of continuous inspiration, both in the U.S. and around the globe. Under Rob's leadership, the Thornton School's world-class faculty and staff have transformed the lives of countless students — and, through them, helped change the world for good. On a personal note, Rob has been a good friend to many of us in the field, and I join colleagues around the world in congratulating him and thanking him for his many years of service. He leaves an extraordinary legacy."
William Quillen, Dean
Oberlin Conservatory of Music
Oberlin, Ohio
"Rob continuously brought a can-do attitude and contagious enthusiasm for education to our collaboration. He always had the student experience first in his mind, and sought to open the students up to the world while they were at USC. A champion of global education, his warm personality is attentive and respectful of the diversity of cultures. We at Chigiana are grateful to Rob, that he shared the vision and embraced our program at USC, and that worked tirelessly to involve the university's peer institutions across the country. The imprint of his work in the field of higher education in music will endure."
M. Antonio Artese, Dean
Chigiana Global Academy Program
Siena, Italy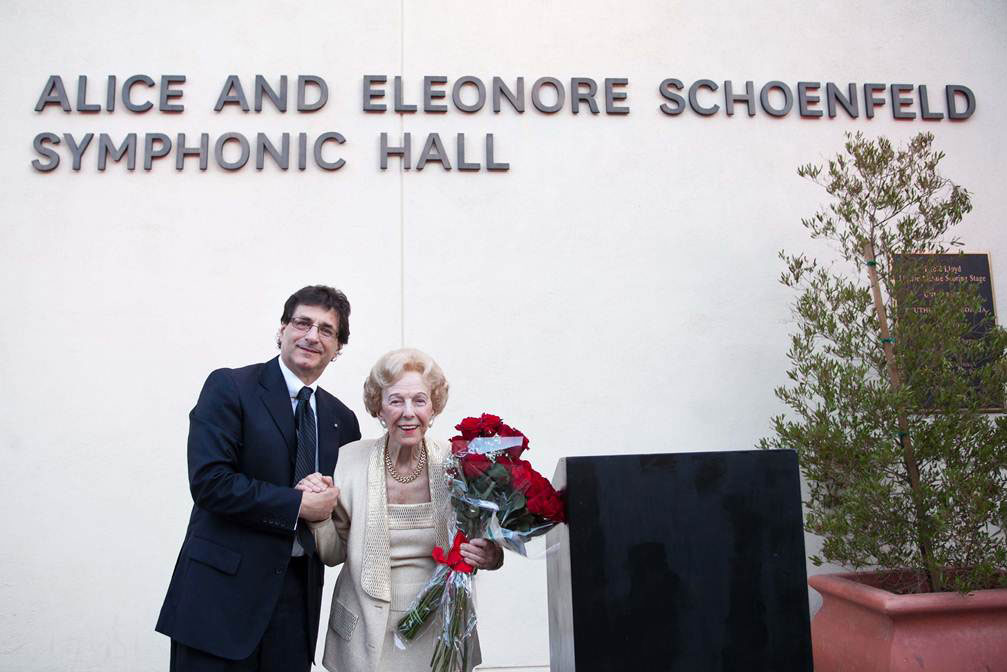 "Rob Cutietta is always a good role model for resilience management. He always approaches all the problems with a positive mindset and appreciates all the surrounding things. My experiences working with him on our school partnership have changed the way I manage the College of Music at Mahidol University. I wish him the best of luck on his new journey and the next chapter in his life."
Narong Prangcharoen, Executive Director and Chief Executive Officer
College of Music, Mahidol University
Bangkok, Thailand
"At the LA Master Chorale and LA Opera I experience and benefit first-hand from the enormous impact Rob has had on the Los Angeles music community. Our organizations are chock full of young people, both onstage and behind the scenes, who have graduated from the Thornton School during Rob's tenure. These musicians, armed with a breathtaking versatility, reflect and amplify Rob's openness, advocacy and enthusiasm for new ways of thinking about our art. Rob's tenure has ushered in a golden age of passionately engaged artists who will shape the future of music here at home and around the world!"
Grant Gershon
Kiki and David Gindler Artistic Director
Los Angeles Master Chorale