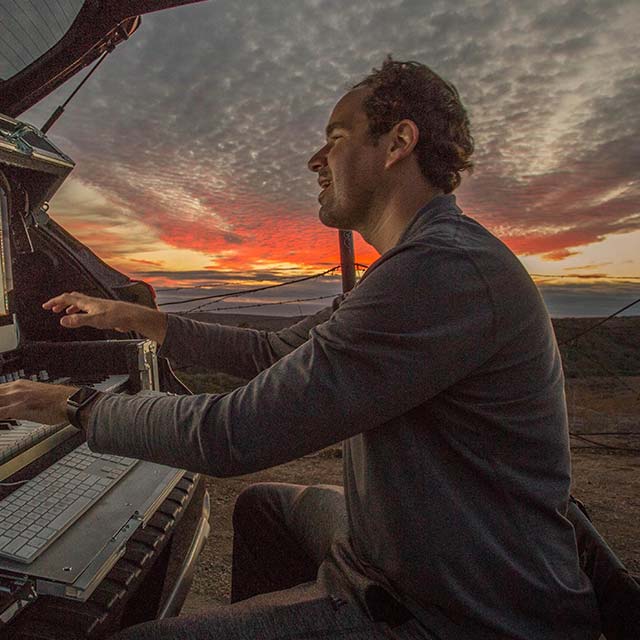 Cody Westheimer premiered symphony celebrating Chumash heritage with Santa Barbara Symphony
USC Thornton composition program alum Cody Westheimer (BM '01) premiered a symphonic piece with the Santa Barbara Symphony at the Granada Theatre on Nov. 19. Westheimer's "Wisdom of the Water, Earth, Sky" was led by artistic director Nir Kabaretti and performed by Chumash descendants Marianne Parra and Ernestine Ygnacio-DeSoto.
Westheimer, a Santa Barbara local and nature lover, honored the Santa Barbara region's Chumash heritage with a visual homage of connection, community and culture. The program will also feature Robert Schumann's "Piano Concerto in A minor," Jean Sibelius Valse Triste and W.A. Mozart's Symphony No. 40 in G minor.
"I hope that listeners will leave the performance longing to take a walk in nature and with a deeper appreciation of the non-human life that surrounds us", Westheimer said.
Westheimer has scored a number of projects, from his work on Earth Day documentary, The Story of Plastic, IMAX film, Journey to Space 3D, and compositions for Major League Soccer, Sports Dash, Meet the Press and the 2012 London Olympic Games.