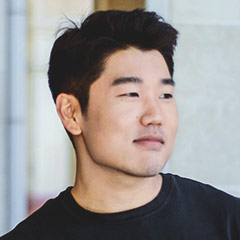 Composition grad student Peter Shin awarded Fulbright
Peter Shin, a master's student in the USC Thornton Composition program, was recently awarded a Fulbright Scholarship that will allow him to travel to South Korea to study local musical forms. In the process, he plans to create new orchestral compositions that will draw on his Korean research.
This summer, Shin will join professor emeritus Stephen Hartke at the Aspen Music Festival as a composition fellow. He has also been selected to join the New Jersey Symphony Orchestra's Edward T. Cone Composition Institute at Princeton University.
Shin will also premiere a new work at Carnegie Hall through the New York Youth Symphony's "First Music" commission series in May.