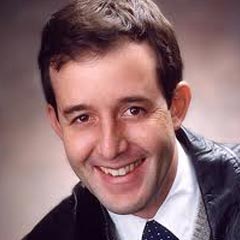 Cristian Grases leads the Miami Children's Chorus
USC Thornton Choral & Sacred Music faculty member Cristian Grases recently led the members of the Miami Children's Chorus in a sing-along entitled "Sing Miami: Music of the Americas." The April 9th community event was created to inspire a love of choral music for Miami-area children while celebrating the diverse backgrounds of people in the region. The Miami Children's Chorus is a non-profit arts program that specializes in mentoring children ages eight through 18 in choral music and provides weekly rehearsals for three different ensembles.
A native of Venezuela, Grases conducts the USC Thornton Concert Choir. Previously, he worked as a director at Central Washington University and California State University–Los Angeles and as the national coordinator of choirs for El Sistema. He has also served as conductor for the Women's Chamber Ensemble of the University of Miami and the conductor of the Young Musicians Orchestra. Also a composer, Grases has been commissioned to write for organizations such as the Piedmont Children's Chorus and the Santa Fe Desert Chorale, and he has taught and conducted at festivals, workshops and events across the world.