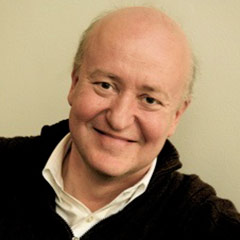 Critic Tim Page talks about Glenn Gould in the "New York Times"
Tim Page, Pulitzer Prize-winning music critic and a member of the USC Thornton Musicology faculty, was quoted in an article about the late, influential pianist Glenn Gould in the New York Times. The article, by Anthony Tommasini, explored the interpretive aspirations of Gould's artistic practice and the myriad ways in which his recordings have been re-contextualized in the 21st Century.
Page has published a number of articles, interviews, and books on Glenn Gould, including the Glenn Gould Reader (Alfred A. Knopf, 1984). He was also one of a lucky few journalists to develop a personal friendship with the pianist, who was notoriously reclusive.