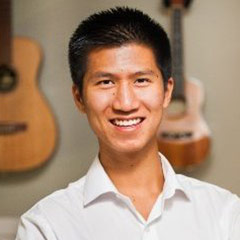 Daniel Gee joins Lilly Graduate Fellow cohort
Daniel Gee (MM '15), a DMA candidate in the USC Thornton Choral Music program, has been accepted as a Lilly Graduate Fellow. The Lilly Fellows Program in Humanities and the Arts, which includes doctoral students from USC, Yale, Fordham University, among others, hosts conferences and colloquia discussing pedagogical questions in art, music, literature, philosophy, and religion.
Westmont College of Santa Barbara, where Daniel attended as an undergraduate and taught as a sabbatical replacement, nominated Gee for acceptance into the Lilly Fellows cohort.