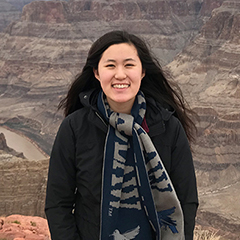 USC Dornsife celebrates Danika Banh and the Music Inspiring Community club
Danika Banh, a biological sciences major at the USC Dornsife College of Letters, Arts and Sciences and a piano minor at the USC Thornton School of Music, was featured in an article by USC Dornsife about a music education student club she founded, Music Inspiring Community. Banh initially launched the club last year with the idea of matching USC students to classrooms at local elementary schools for music education. Her goal was to give free music lessons to schools that were struggling to provide regular music classes.
Much of her inspiration for developing this initiative came from her parents, who gave her the opportunity to learn about music from a very young age. "With music, you're learning another language, basically, because you have to learn how to read notes," said Bahn. "It gives students patience and teaches them to cooperate with one another. They learn to listen, and then analyze and respond." Read the full article here.