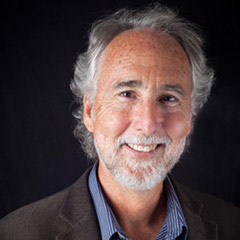 Donald Crockett remembers composer Steven Stucky
Donald Crockett, chair of the USC Thornton Composition department, was quoted in the Boston Globe about his close friendship with composer Steven Stucky, who died in February. Crockett came to know the Pulitzer Prize-winner in the 1980's when Stucky began serving as composer in residence for the Los Angeles Philharmonic (LA Phil).
"His sense of harmony is wonderful," Crockett noted of Stucky's compositional style. "I think he's said more than once how his goal was always to make his music so extremely clear that a listener could immediately get a strong sense of what it was."
Stucky emerged as a driving force behind the new music community in Los Angeles, cultivating the celebrated Green Umbrella series through his long-standing relationship with the LA Phil. He was also a visitor to USC, coaching the Thornton Edge new music ensemble.
"He was a great friend," said Crockett.