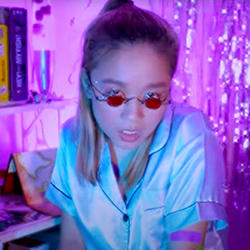 Erika Poh scores string arrangment for K-pop singer CL
Sophomore Thornton composition student Erika Poh scored a string arrangement for K-Pop singer CL's song "Siren," which is featured on her newest album, Alpha. Poh co-arranged the piece with Josh Wei at Snakewood Studios in Singapore, and the score was performed by a quartet of Singapore Symphony Orchestra players.
Alpha was released on October 20 and has topped iTunes albums charts in 13 regions, hitting No. 1 in Denmark, Cambodia, the Philippines, Portugal, Thailand, Brazil, Columbia, Turkey and more.