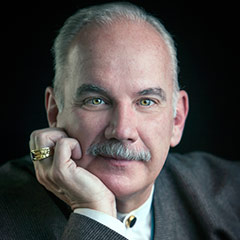 Faculty and alumni come together at fourth annual CollabFest
USC Thornton will have a strong presence at the upcoming CollabFest conference, with many alumni and faculty attending. Alan Smith, director of Keyboard Collaborative Arts, Andrew Harley (DMA '97), Russell Miller (BM), James Douglass (DMA '04), ChoEun Lee (DMA, '13) and Lisa Sylvester, Chair of Vocal Arts & Opera at Thornton, will all be participating. The conference will be held October 17-19 at the University of North Texas and has been organized by Elvia Puccinelli, a Thornton KCA alum.
Alan Smith will be the featured composer and keynote speaker at Collabfest, as the conference honors his 30 years at USC and the Tanglewood Music Festival. Smith will give several masterclasses including an Art Song masterclass and an Instrumental Masterclass.
CollabFest is a conference for pianists of all levels, offering performance, presentation and participation opportunities. The goal of the conference is to celebrate teamwork, community building and the joy of making music with others.