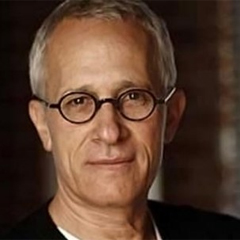 Film composer James Newton Howard to perform his soundtracks live at Royal Albert Hall
The works of GRAMMY Award-winning film composer and USC Thornton alumnus James Newton Howard will be celebrated in a concert at London's Royal Albert Hall this November. Howard, who was recently selected to score the newest film in the Harry Potter franchise, Fantastic Beasts and Where to Find Them, has previously scored popular films including Defiance, Michael Clayton, My Best Friend's Wedding, One Fine Day, The Hunger Games, Pretty Woman, and The Sixth Sense.
At the London concert, Newton will conduct an orchestra and choir to coincide with memorable film scenes projected overhead. The eight-time Academy Award-nominee will also speak to the audience about his approach to film composition.
Looking ahead to the extraordinary event, Newton said, "I've been fortunate to enjoy a 30-year career in Hollywood and to have composed the scores for some of the biggest and best movies of all time. I can't wait to share my music, and my memories, with the audience at the iconic Royal Albert Hall.